MLS Fantasy Round 8 team reveals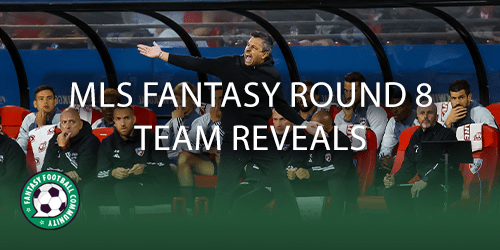 The brand new campaign continues! We take a look at MLS Fantasy Round 8 team reveals from some of the most experienced managers around. They share their thoughts on their teams going into the new round including captaincy.
Looking at some MLS Fantasy Round 8 team reveals can be extremely beneficial for new managers. Seeing some of the best assets, who managers will be looking to captain and their general thoughts can help bring clarity within our own teams.
@dmpwright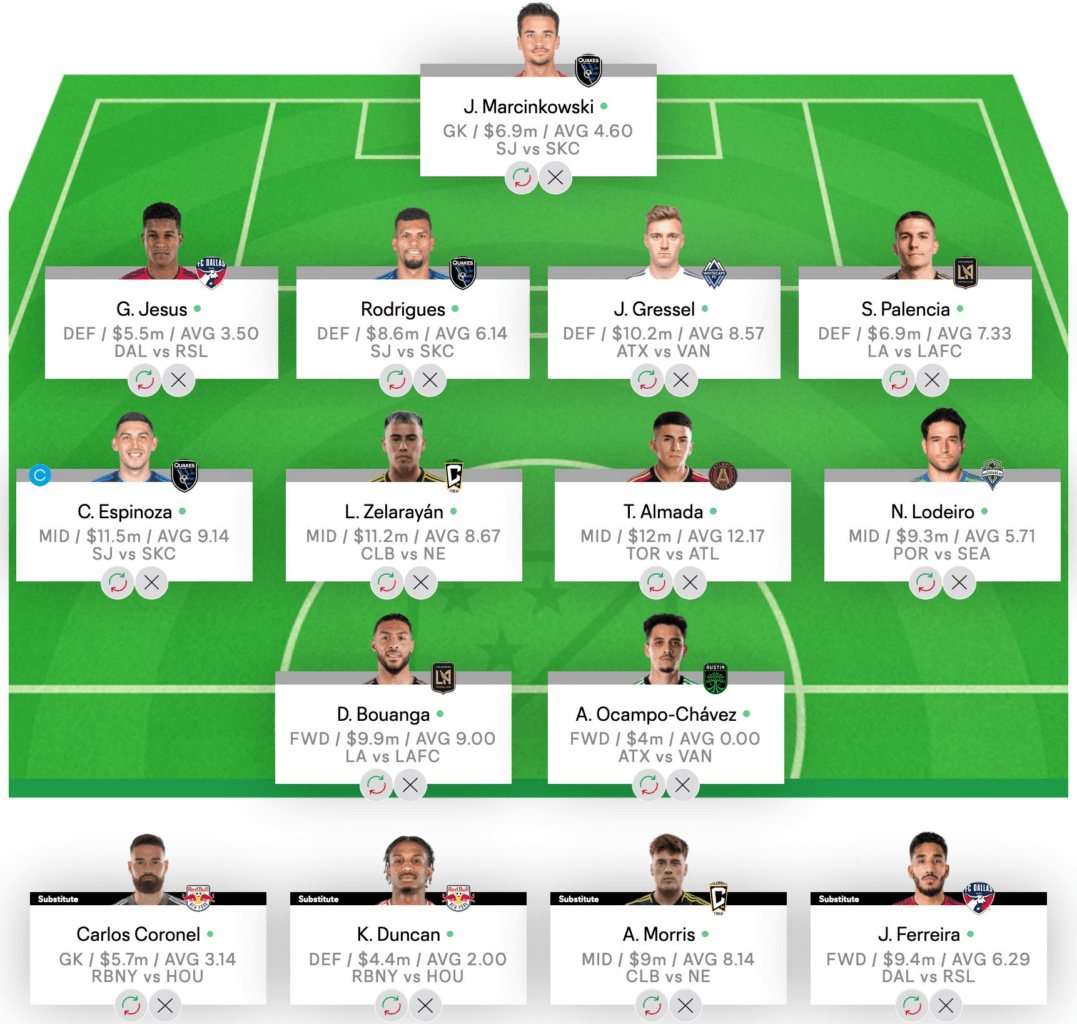 Notes
There aren't many standout defensive options this week, particularly among the early games. However, I think the Red Bulls and NYCFC stand a reasonable chance of a clean sheet. For that reason, I have currently opted for Carlos Coronel as my goalkeeper, with JT Marcinkowski as my fallback.
In defence, I have paired Kyle Duncan with Coronel; I have also taken Geovane Jesus and Rodrigues (who is a bonus point magnet), whose teams probably have the best chance of a clean sheet in the late games.
Elsewhere, Julian Gressel continues to deliver Fantasy hauls and is practically a must have this week, while Sergi Palencia is my fallback defensive option.
As with the defence, there aren't many standout options in midfield either this week. Cristian Espinoza and Thiago Almada are definite locks, although there are reports that Almada may have picked up a knock – so keep an eye out for news when selecting your team.
I've also selected Zelarayán based on his recent form, despite a potentially tricky matchup against an in-form Revs team.
My other midfield spots are currently occupied by Aidan Morris and Lodeiro. I may take a punt on Carles Gil or on Sebastián Driussi, who, on paper, have a favourable matchup at home to Vancouver. However, given his and Austin's recent poor form, he is likely to be a bench play for me at best.
Upfront, Bouanga is another must have. While he played most of LAFC's CONCACAF Champions League game on Wednesday, he is unlikely to be benched for the derby against LA Galaxy, which is often a high-scoring affair.
My other forward is Jesús Ferreira, who stands a good chance of scoring big at home to RSL.
My third forward spot is currently scrubbed; however, I am considering Raúl Ruidíaz should he start for Seattle.
My captain this week is likely to be Espinoza, with Bouanga a close second option.
@_FutboIOscar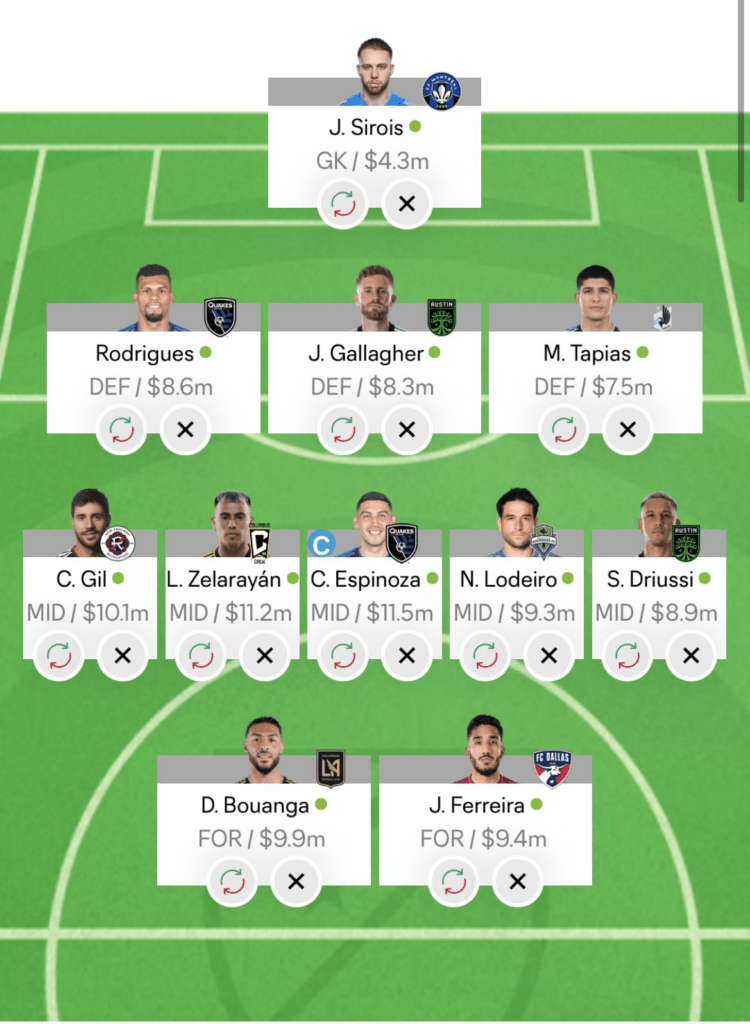 Notes
I hit 127 points in Round 7 which saw me rise up to 28th in the world.
Johnathan Sirio (4.3m) – Montreal sit on just one win so far this season but I still back them to perform well against a struggling DC United at home.
Rodrigues (8.6m) – The San Jose defender faces a SKC team that are yet to win a game this season.
Cristian Espinoza (11.5m) – The San Jose talisman has been involved in 85% of his teams goals so far. He is also one to consider for captaincy for the round ahead.
Denis Bouanga (9.9m) – The LAFC striker scored a hattrick last time out. I also expect him to get another double-digit haul against a struggling LA Galaxy side in El Trafico on Sunday night.
For captaincy I would look at Gallagher, Druissi, Espinoza and any LAFC attacker with Bouanga being the standout option.
@melvinmbabazi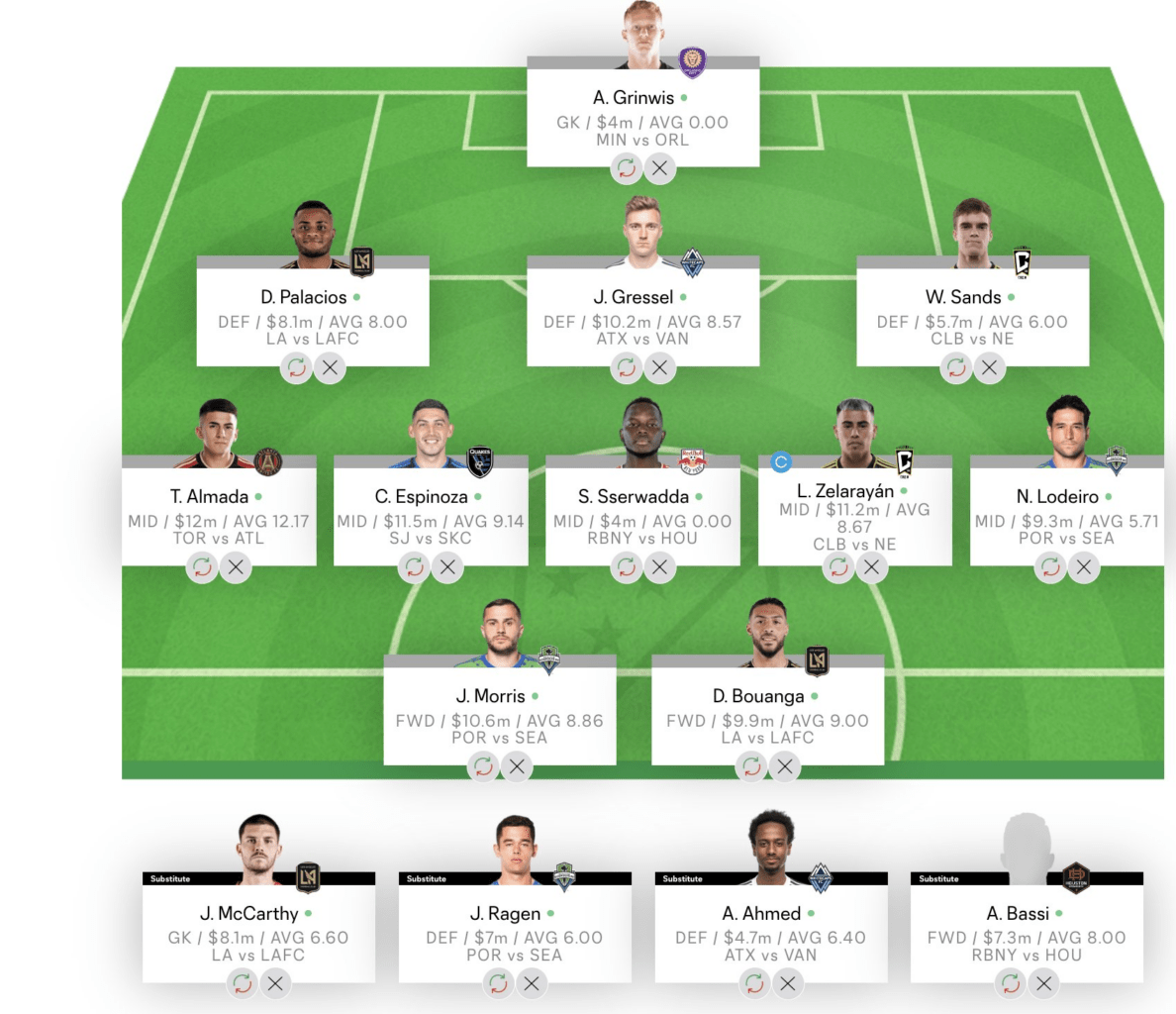 Notes
Defender – Julian Gressel (VAN; 10.2m): MLS defender leader for big chances created and shots. He is also playing away from home against Austin FC and returned a 15-pointer last week. He poses a good chance to get points again as he is playing OOP.
Midfielder: Cristian Espinoza (SJ; 11.5m) ; Premium midfielder who is the high on the MLS list for for big chances created and scored another goal in Round 7. This makes him a good pick this round.
Forward: Denis Bouanga (LAFC; 9.9m) Hattrick last round and has 9.0 average which makes him a main stay in my team.
Forward: Jordan Morris (SEA; 10.6m) vs: Morris has been on fire this season leading the golden boot race with eight goals already. With a good fixture against Portland , Morris is a must own.
My captain will likely be Espinoza/Zelarayan.
@eytexi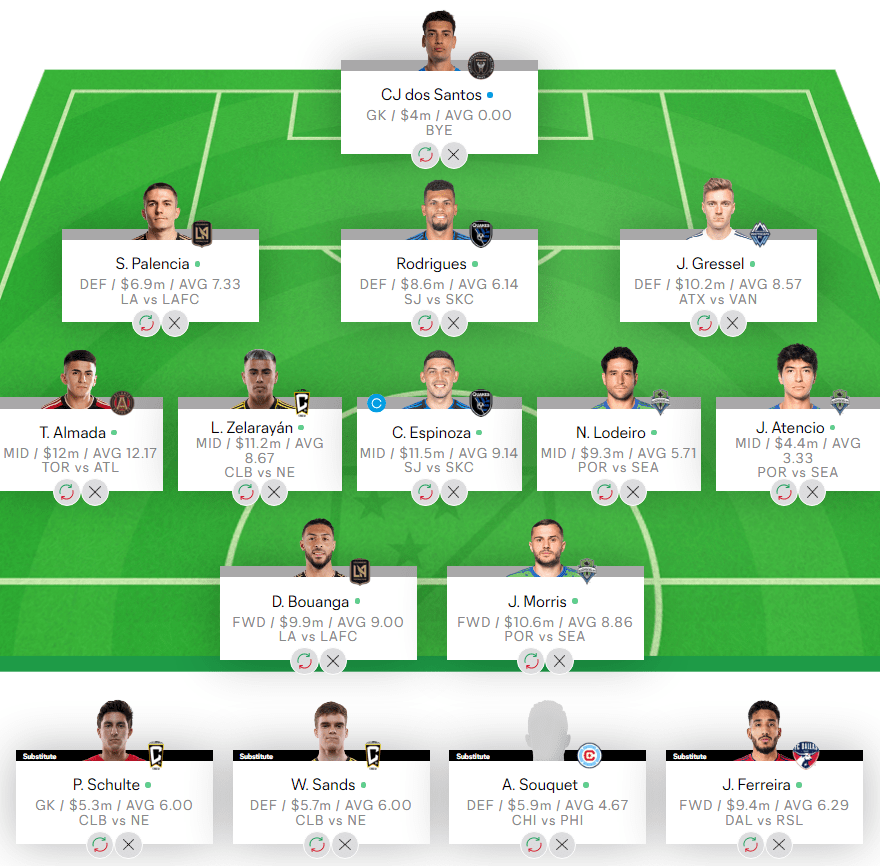 Notes
Two consecutive ten-pointers makes the Columbus Crew stopper, Patrick Schulte, an easy pick. He has a home fixture, great form, and a 5.3m price-tag give him both big points and price-rise potential. Despite tough opposition, Crew are joint third for both winning odds (1.90) and clean sheet odds (2.75) in the MLS this weekend.
I owned Palencia for his only blank of the season so far, but he's back! 11 points (clean sheet and assist) caught my eye in Round 7, with a switch to Hollingshead an easy alternative if he's benched. Despite playing just 334 of 540 available minutes, he tops LAFC defenders for shots (five) and final third passes (48), and ranks second for key passes (five).
The odds may disagree, but I think San Jose Earthquakes have a leading Round 8 fixture (versus Sporting Kansas City (H). Rodrigues recorded 15 major defensive contributions and 12 recoveries in Round 7. He demonstrated his bonus point potential (a performance which has seen him FLY into sixth for major defensive contributions in the league this season with 69); he also ranks joint-third among MLS defenders for shots in 2023 (eight).
FC Dallas have the MLS' second best winning odds for GW8 (1.72). Ferreira is the obvious way to take advantage of this. His 17 shots, 15KP, 14 crosses and 57 final third passes all rank first at the club, as do his four goals and 6.29 points per game average. So, why look any further than him?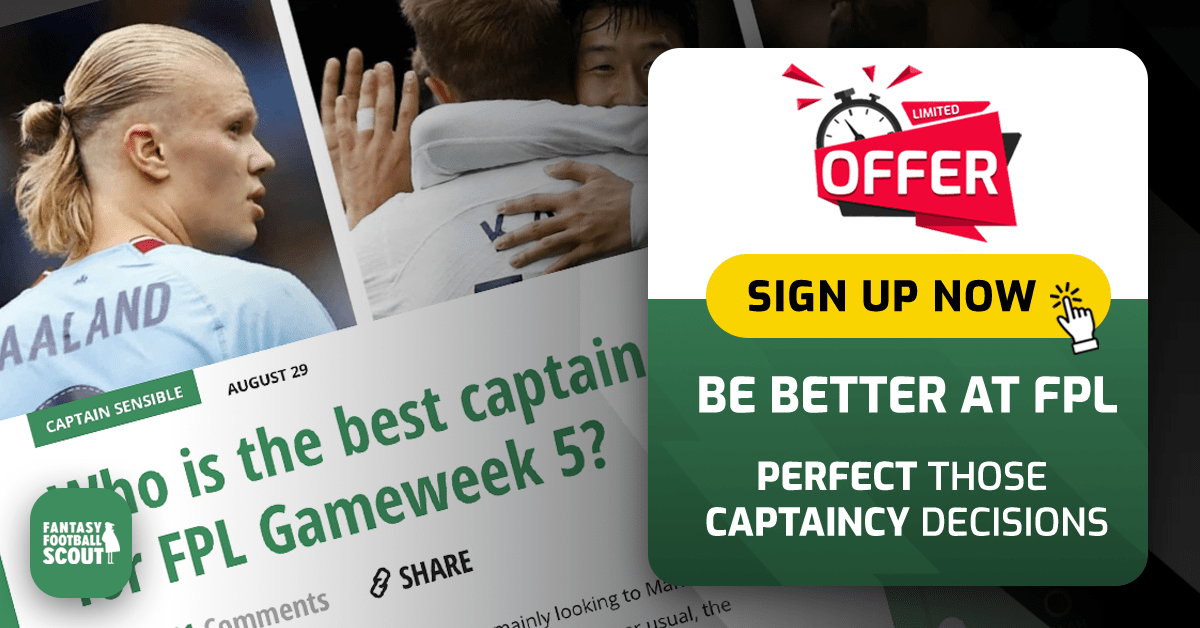 ---
Stay up to date with all of our most recent articles right here.