Bundesliga Fantasy Matchday 28 expert picks and team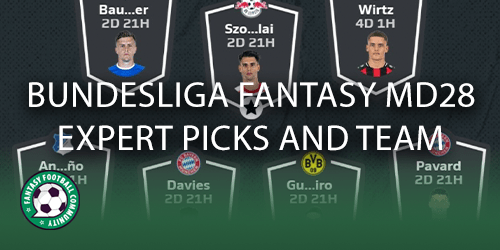 With a new round ahead, we look at the latest edition of Bundesliga Fantasy Matchday 28 expert picks and team. @FPLPlatinum (Ross) joins us to give his top picks for the Matchday ahead. In addition, he also shares his squad going into the new round with his general thoughts.
Twitter is full of the most experienced fantasy football players around. Those managers can be some of the best people to look to when trying to gain clarity when making their own decisions within their teams. Checking out the Matchday 28 expert picks and team can help for the round ahead.
Matchday 28 top targets – Marcus Thuram (FWD – 14.8m – 16% owned – Borussia Münchengladbach)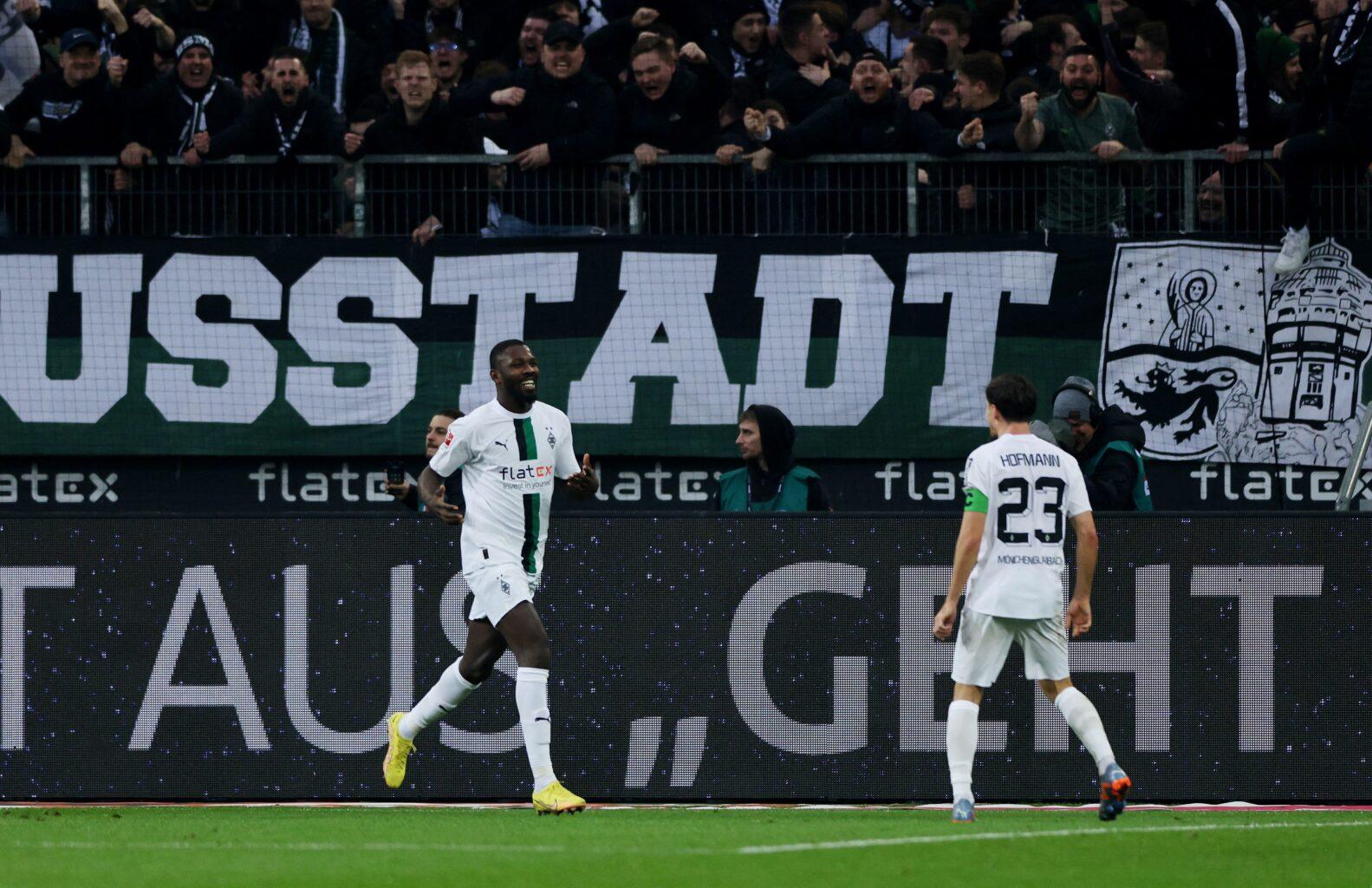 Last Matchday, I recommend Ludovic Ajorque, who had 0% ownership. Ajorque ended up scoring and came away with 11 points. This MD, I recommend the slightly more common Marcus Thuram. The World Cup finalist was essential at the start of the season when he scored seven and assisted two in BMG's opening 10 games. Since then, he has managed eight in 16 games. BMG went through a bad run of form, which saw them win one game in eight, but a 2-0 win vs. Wolfsburg might just be the confidence boost this team needs.
Thuram walked away with 18 points, and the 16% of total managers who owned him would've enjoyed that. While most teams will have Füllkrug (10m, 54% owned) and Kolo Muani (15m, 61% owned), there are many options to consider for that third spot, and Thuram is definitely one. He is the fourth highest scoring forward on 238 points, and being the fourth most owned forward also makes him a less risky pick.
Dominik Szoboszlai (MID – 16.9m – 60% owned – RB Leipzig)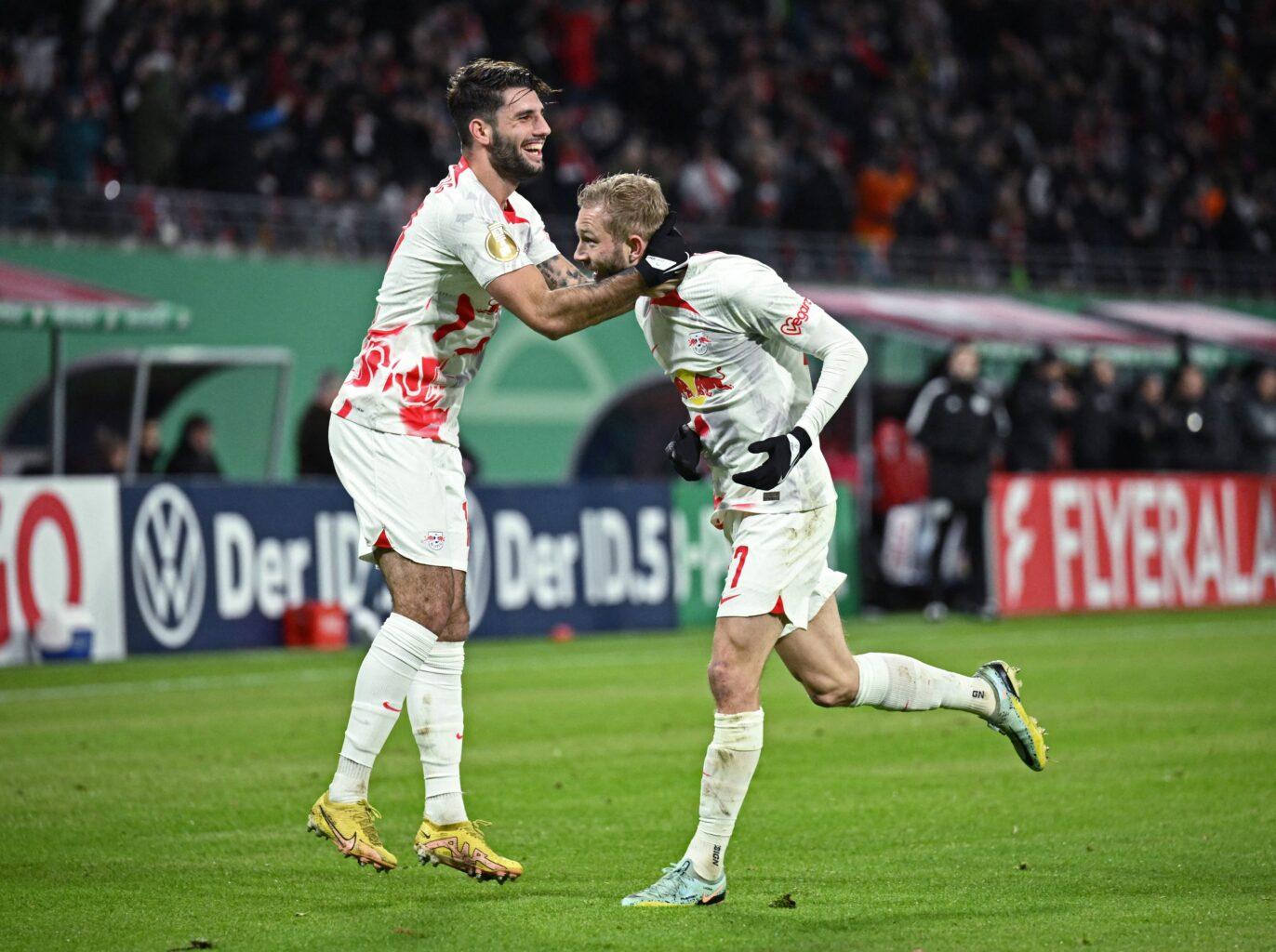 RB Leipzig went through somewhat of a rut, losing three games in a row, while conceding 11 and scoring none. It now appears they've got back into the groove. Leipzig defeated Dortmund 2-0 in the DFB Pokal, and it easily could've been more. They followed that up with a 1-0 win away to Hertha Berlin. Despite not returning, Szoboszlai played fairly well and picked up an 11 pointer. He is averaging nine points per game, just bested by Hoffman (17.1m, 48% owned) and Nkunku (17.3m, 5% owned).
Vincezo Grifo (17.4m, 43% owned) is also on nine points per game, and his Freiberg are away to Werder Bremen. He is an excellent option, but Freiberg have just two wins in their last nine, and Grifo has just one G/A since the end of February. Leipzig host an Augsburg side that havn't beaten Leipzig since 2017. Leipzig are also just one point ahead of Freiberg in the fourth and will look to retain that UCL spot with a win. Szoboszlai has been one of the outstanding performers in the Bundesliga this season, and expect him to be in with the points at the weekend.
Alphonso Davies (DEF – 18.7m – 42% owned – Bayern Munich)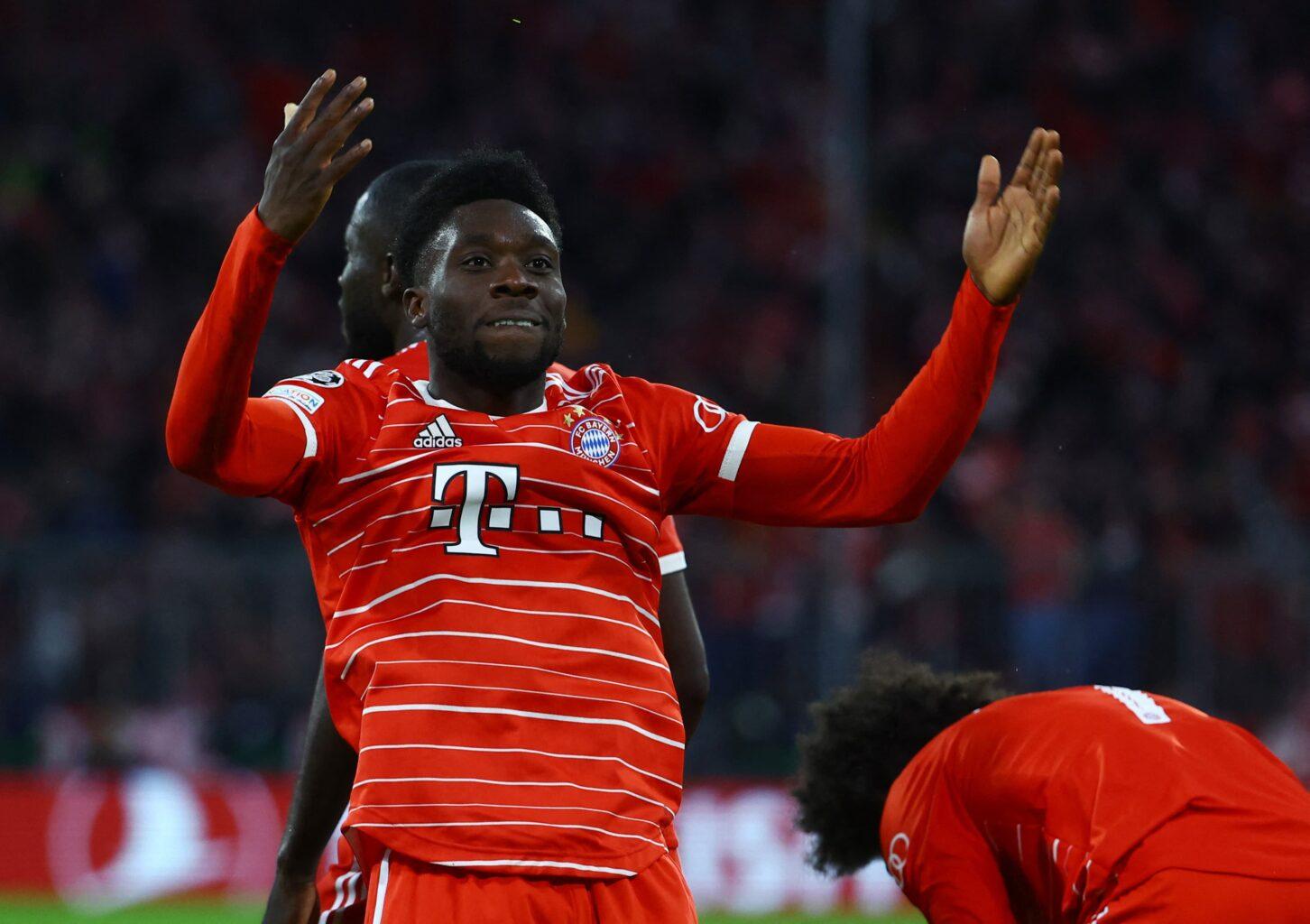 Bayern Munich were dispatched by Manchester City in the Champions League, with the Citizens scoring three goals and looking very comfortable throughout the game. That game should not deter managers' thoughts on Bayern Munich assets in fantasy. Bayern are at home to a Hoffenheim side who has struggled for results all season. A run of three consecutive wins has lifted them out of the relegation zone, but Bayern will likely end that run and bounce back from defeat.
Davies has five G/A in 23 starts this season, about one in every 4.6 games. While not a terribly impressive run, it has been four starts since his last return, meaning he could be due another return soon. Davies is currently averaging nine points per game, joint second behind Guerreiro (14.2m, 43% owned), and Frimpong (14.1m, 72% owned) on 10 each. Hoffenheim have won just three away games all season and expect that to remain after the weekend. While Pavard (13.6m, 16% owned) and Cancelo (13.7m, 14% owned) may be tempting, Davies is the most nailed out of them and should start the game at the weekend, assuming he's at full fitness. Davies is an easy inclusion into my matchday 28 expert picks.
Gregor Kobel (GK – 9.8m – 12% owned – Borussia Dortmund)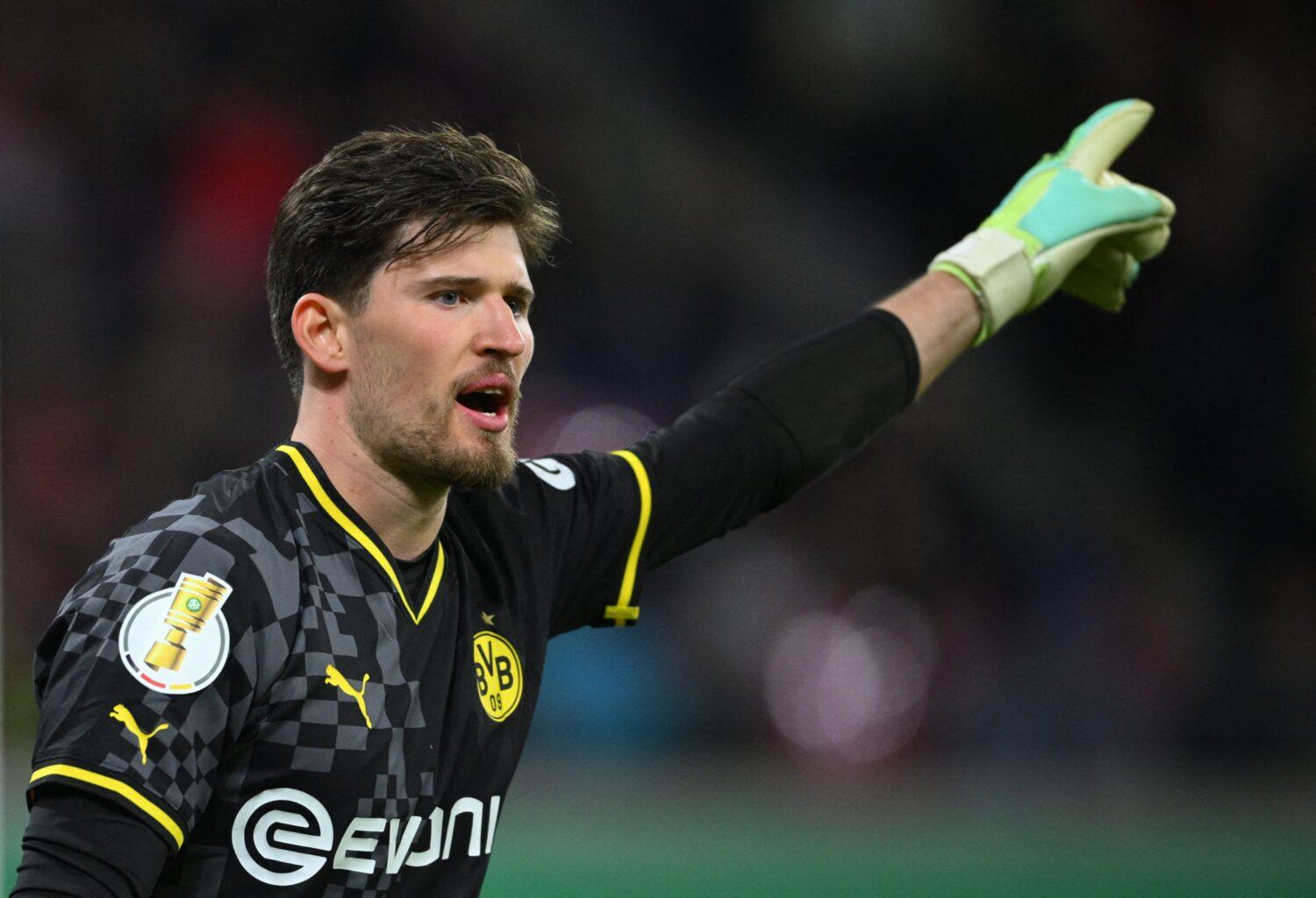 On sale from 10.9m, Gregor Kobel is an ideal buy for anyone looking to switch up one of their GKs. He is currently averaging seven points per game, the second most in the league. Kobel is averaging 3.5 saves per game, which is less than the likes of Fährmann (2.6m, 26% owned) and Riemann (8.6m, 20% owned), but his value comes with his save potential mixed in with playing for the league's stronger defences.
He faces a Stuttgart side who currently sit in the relegation playoff spot in 16th. The home fixture may boost their chances of a goal, but Dortmund have kept a clean sheet in two out of their last three visits to Stuttgart, scoring nine in the process. The cut price and potential for a haul makes Kobel an excellent option to consider as a GK for MD28, and the Swiss International will hopeful to add another clean sheet to his collection.
Matchday 28 team reveal (subject to change)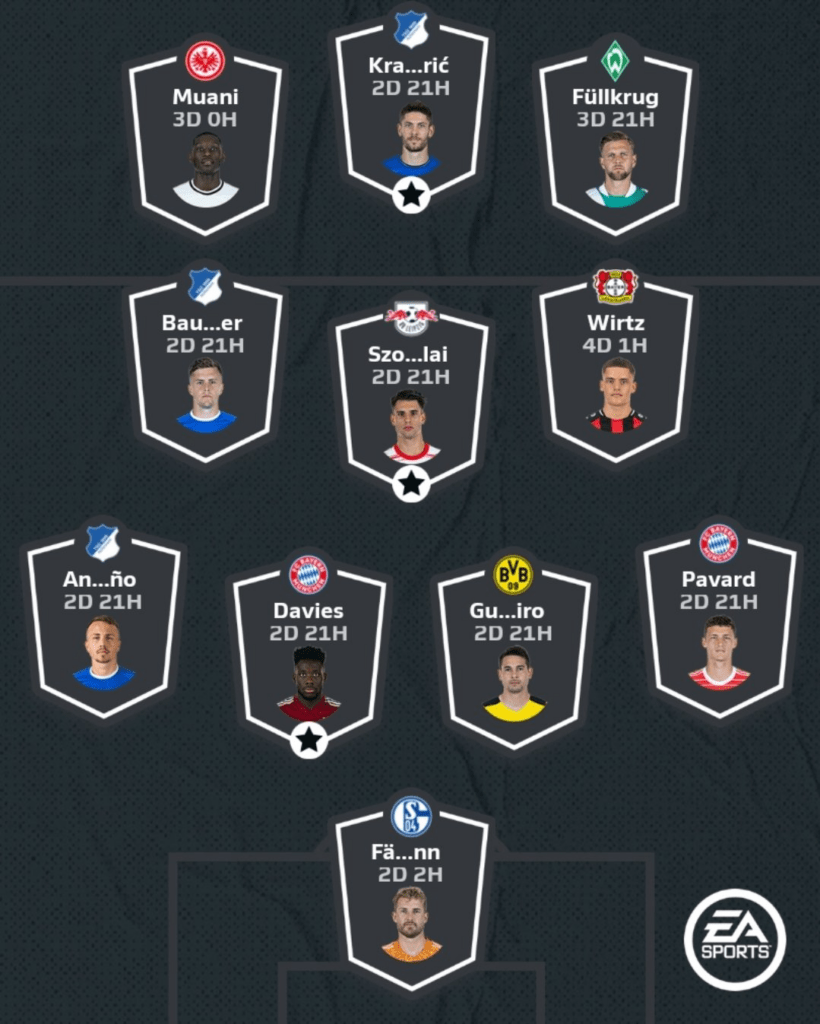 Notes
Transfers OUT: Kramarić, Baumgartner, Angeliño, Pavard and Riemann.
Transfers IN: Thuram, Bellingham, Weiser, Günter and Kobel.
Goalkeepers – NEW – Kobel (9.8m – BVB) and Fährmann (2.6m – S04).
Defenders – Frimpong (14.1m – B04), NEW – Günter (13.4m – SCF), Guerreiro (14.2m – BVB), Davies (18.7m – FCB) and NEW – Weiser (5.1m – SVW).
Midfielders – Wirtz (14.0m – B04), NEW – Bellingham (16.4m – BVB), Grifo (17.4m – SCF), Hoffmann (17.1m – BMG) and Szoboszlai (16.9m – RBL).
Forwards – NEW – Thuram (14.8m – BMG, Kolo Muani (15.m – FRA) and Füllkrug (10.0m – SVW).
4.2m ITB.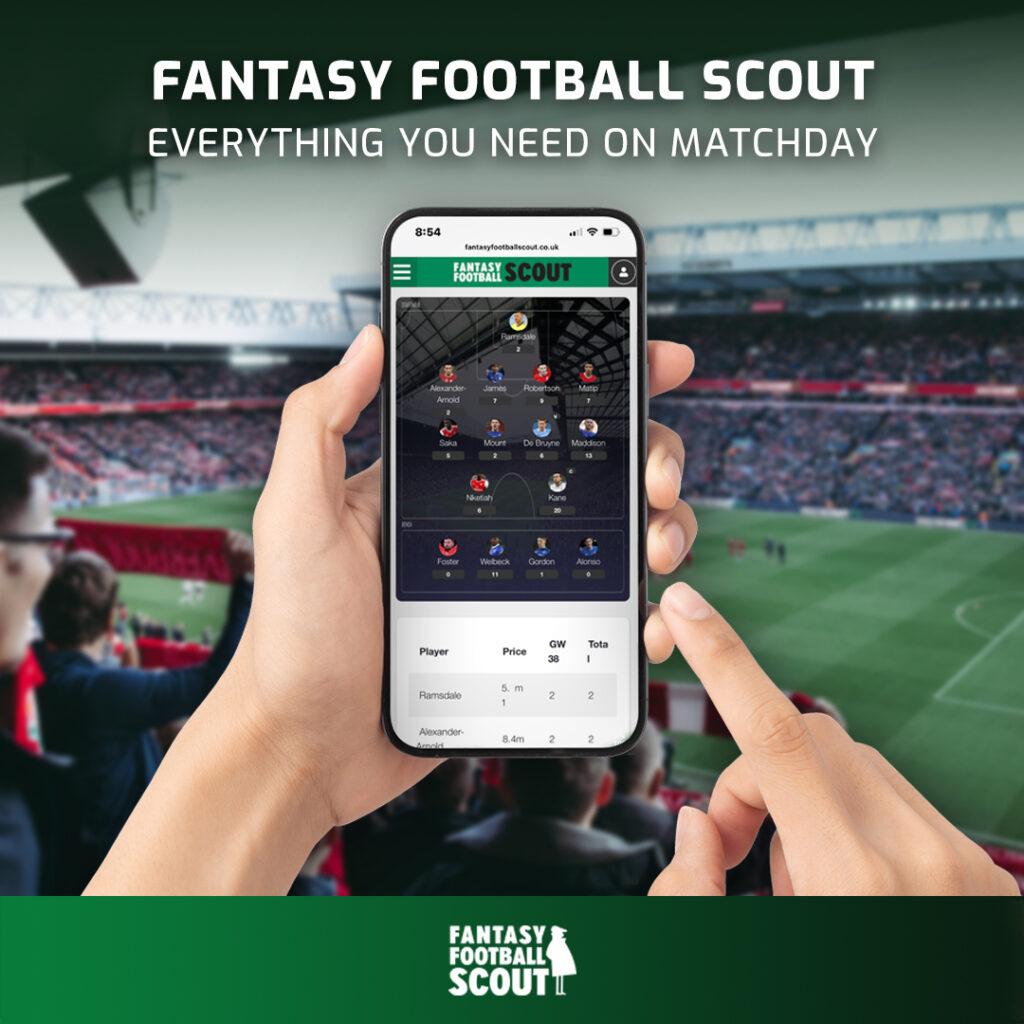 ---
Get ready for the new round of FPL with our top picks for Gameweek 31 article right here.