Is Harry Kane the best forward option?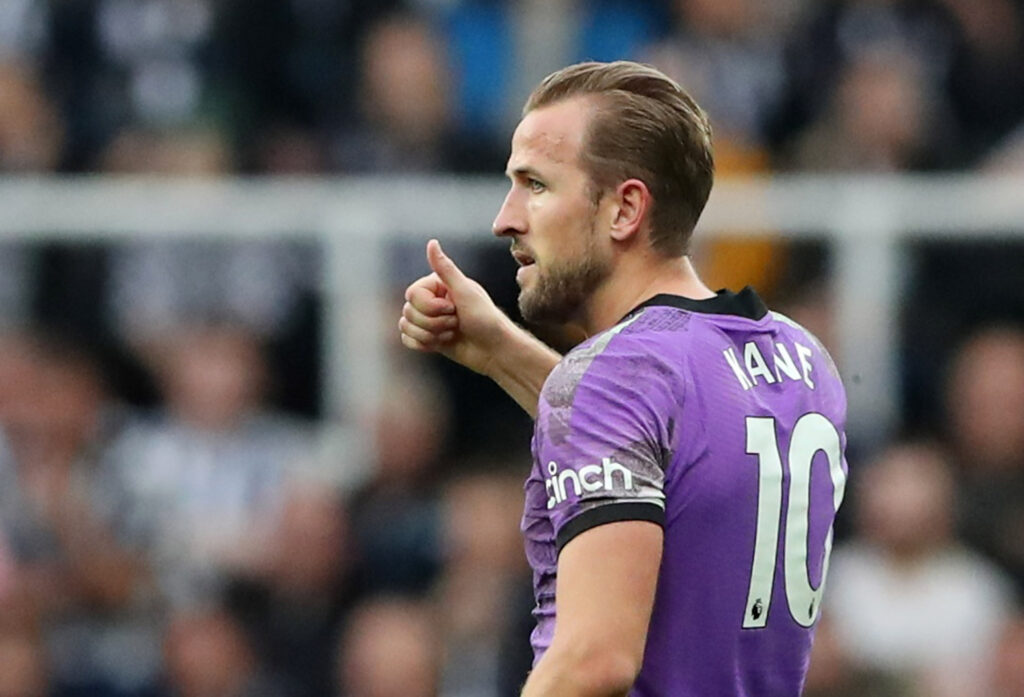 Double Gameweek 26 will likely be a big turning point for many FPL managers. Many will be making changes to their team structure or making key choices on premium options. Is Harry Kane the best forward option in the game, especially ahead of his double gameweek?
Harry Kane's form this season has been a bit of a rollercoaster. Kane made it clear that he wanted to leave Spurs in the summer, a move blocked by Chairman Daniel Levy. As a result Kane struggled in the early part of the season.
However, the arrival of Antonio Conte does seem to have had a big impact on both Kane's mindset and form. Gameweek 11 was Conte's first match in charge at Tottenham. Ahead of that Kane had returned just one goal and one assist, both of those coming in Gameweek 8 against Newcastle. Since Conte's arrival Kane has added a further five Premier League goals and an assist to his tally.
Harry Kane: Form

Over the last six gameweeks Kane is top for goals scored amongst forwards, level with Crystal Palace's Edouard with three. Kane has also recorded an assist and is top for FPL points for forwards in that period.
Kane has managed 25 goal attempts in the last six gameweeks, that is at least five more than any other forward in the game. He is also top for big chances amongst forwards with seven.
Fixtures
Between now and Gameweek 35 currently only Crystal Palace sit high on the fixture ticker than Kane's Spurs.

Of course between now and Gameweek 35 there are likely to be some postponed matches added to the schedule. Spurs after their double in Gameweek 26 Spurs have two additional fixtures still to be rescheduled. This makes Kane an even more attractive prospect, especially with his record against Arsenal.
Kane has made 14 Premier League appearances against Arsenal and in that time has registered 11 goals, 1 assist and 11 bonus points.
Between now and the end of the season Spurs will also need Kane to be on his best form if they are to achieve their goal of Champions League football next season.
Other forward options
Nearly 28% of FPL managers owned Cristiano Ronaldo ahead of the Gameweek 25 deadline for his two fixtures against Southampton and Brighton. However ahead of the Double Gameweek had failed to return since Gameweek 20.
Ronaldo's lack of form may lead his FPL managers to want to sell him. The Red Devil has now played his Double Gameweek and Manchester United currently have no further fixtures to be rescheduled. Moving from Ronaldo to Kane to allow managers to benefit from back-to-back Double Gameweeks looks wise, however is there more value in the cheaper FPL forwards?
Wout Weghorst
Burnley's new forward Wout Weghorst enters the game at a price of £6.5m, almost half of the price tag of Kane and Ronaldo. Weghorst has played just two matches for his new side ahead of Gameweek 25 and has already returned an assist against Manchester United.
Like Kane and Spurs, Weghorst and Burnley will also double in Gameweek 26 playing each other in the second game of the double. After this however Burnley double again in Gameweek 27 and still have two additional fixtures to be rescheduled.
These additional fixtures could give Weghorst an additional 270 minutes of game time over his forward opponents. That additional game-time could allow managers to optimised their squads. Saving money upfront could allow managers to afford multiple premium options in midfield such as Kevin de Bruyne and Mo Salah.
Watkins, Calvert-Lewin and company
However, it is not just Weghorst that managers should consider investing in upfront. Importantly neither Ollie Watkins nor Dominic Calvert-Lewin double in Gameweek 26. However, Watkins will have two matches rescheduled and Calvert-Lewin three. Whilst investing in one of these wouldn't immediately bring Double Gameweeks, they do have good longterm potential for game-time.
However, for managers looking to target Double Gameweek 26 and who can afford a premium option up top Kane looks to be the best pick for the upcoming weeks.