How did Wolves do this season? 2021/22 FPL review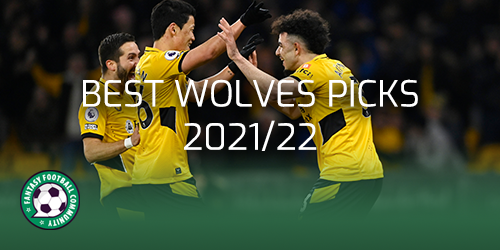 With the Premier League season over, it's time to assess each of the 20 teams one-by-one. So here is Wolves' FPL review of 2021/22.
---
Bruno Lage's debut campaign ended in a respectable tenth place, although they'll surely be rueing a missed opportunity to get into Europe. Two points arrived in their final seven games, yet they only finished five points adrift of West Ham in seventh.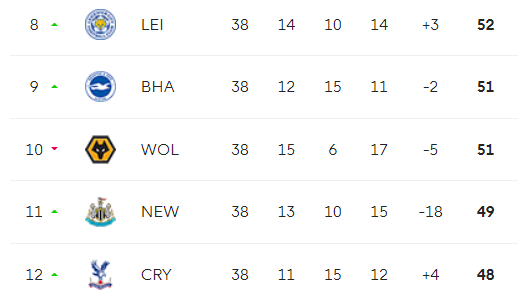 Wolves' best period took place between Gameweeks 6 and 23, where nine wins and 31 points occurred over 16 matches. Of their three defeats, two were respectably narrow 1-0 losses to Liverpool and Man City.
FPL review

No team was involved in less goals than their 81. The Wolves defence ranks fifth-best, with just Man City, Liverpool, Chelsea and Spurs conceding fewer. But only the relegated trio scored less often.
It says a lot when the team's top four FPL players all come from the back, whilst the six goals of Raul Jimenez make him the league's lowest top scorer.
Best FPL asset
However, their defensive solidity could be seen as a statistical fluke. Lots of clean sheets, barely any goals conceded, yet a lower-half side for conceding goal attempts and shots on target. Their expected goals conceded (xGC) tally of 65.36 is actually the fifth-worst. So summer signing Jose Sa has to be their best asset, having ensured mid-table security over a relegation battle.
When comparing goals conceded (40) to the xGC from shots on target (47.5), this goalkeeper far exceeds all others. His prevention of 7.5 goals is far ahead of the next-best Alisson (+1.10) – not including Kepa Arrizabalaga, who only played twice.
A special mention goes to captain Conor Coady. Having scored just once in his previous three Premier League seasons, he bagged four goals this time and finished on 138 points – only Joao Cancelo and Joel Matip offer better value for money, based on starting prices.
Biggest FPL disappointment
It was a poor FPL campaign for Raul Jimenez. Whilst his previous season was brief because of a horrific collision that resulted in a fractured skull, the two before had brought 17 and 13 goals.
His 24 and 23 goal involvements were over twice what was achieved this time – just six goals and five assists. In addition, the Mexican international was one of only a couple of players to be sent off twice.
Looking ahead to next season
Each of Wolves' last four seasons have ended in mid-table, so Lage's big conundrum will be how to finally progress up to the next level. It will be tougher should Ruben Neves depart, as expected.
The loan of Hwang Hee-chan has been made permanent, whilst Adama Traore is set to return from being borrowed by Barcelona. No FPL positional changes are expected, with Wolves' poor end to the season potentially keeping defensive prices at a similar level.
---
Check out our other season reviews, as well as regular summer round-ups of FPL news and gossip.