Get the most important decision of the week right with all of the community Gameweek 16 Captain Hints and Tips.
---
I've got all the usual Gameweek 16 Captain selections in my latest FPLBet article. My husband also returns, with another hilarious option. Join in the conversation, by sharing your sword, punt and clueless partner picks on Twitter.
© | Gameweek 16 Captain Picks

?‍♂️ "Yes that will do – I know him ✔️" from my Clueless Husband… plus all of the usual picks!

?Shield | ?Sword |?Form | ?Fixture |?Punt

Check it out on @fplbet? #FPL #GW16

? https://t.co/bzhM8QVsYt pic.twitter.com/9ejteqntds

— FPL Holly (@FFCommunity_) December 6, 2017
Who are your Gameweek 16 captain picks?

?Sword Pick
?Punt Pick
?‍♂️?‍♀️Clueless Partner Pick

Reply and RT using the emojis!

? https://t.co/bzhM8QVsYt pic.twitter.com/rkLSDaL5EN

— FPL Holly (@FFCommunity_) December 7, 2017
---
There's three big players dominating the Fantasy Football Pundits captains poll. There's been nearly 3000 votes, who are you going to be siding with?
? #FPL CAPTAINS POLL ?

? It's time for the biggest question you'll be asked all week, so brace yourselves fantasy bosses…

Your Gameweek 1️⃣6️⃣ fantasy captain is?

— The Fantasy Football Pundits (@FFPundits) December 6, 2017
---
Case 1: Kane
Some of us are a glutton for punishment, considering Kane once again, despite it being several weeks since the last double digit performance.
That moment when Harry #Kane is a differential captaincy pick against STOKE @ HOME who:

?Have conceded the second most goals this season (30)
?One away Clean Sheet

I hope everyone was joking when they said they were going to sell him…❓❓#NoBrainer pic.twitter.com/fm50ti82Uy

— FPL_Enthusiast (@FPL_Enthusiast) December 4, 2017
#Kane?#SCFC [#Stoke]
?️?️?️?️?️?️?️
⚽️⚽️⚽️⚽️⚽️⚽️?️

▪️First 4 games he blanked every time
▪️Last 3 games he scored every time
▪️In this fixture last season he got a Hat-trick + Assist [20pts]
▪️Spurs of late though….?#FPL? pic.twitter.com/P1I1boK9cp

— FPL? (@FPL_vs) December 5, 2017
Kane captaincy this season feels like a test of bottle. How many blanks can you humanly tolerate before he rewards you by going nuclear. ? #FPL

— FPL Viper (@FPLViper) December 6, 2017
Just to help my Kane captaincy pick feel any better. He's the only player of all the big hitters not to play midweek. Poch giving him a nice rest today. #FPL

— FPL Wisdom (@FPLsage) December 6, 2017
Me: You should be able to captain a striker at home against Stoke. They're poor.

*Has #FPL Flashback*

Also me: Nah I think I'm good for now. pic.twitter.com/PZoZWQyuKa

— #FPL F.C. (@FPL_FC) December 4, 2017
Case 2: Hazard
Hazard has been excellent in the last few games, and has the pick of the fixtures against a leaky West Ham side. He's winning the statistics too.
GW16 captain is…

Do these recent stats help? https://t.co/6D3rmhLL7u pic.twitter.com/yt1K2XniRC

— Fantasy Football Fix (@FantasyFootyFix) December 7, 2017
Here are @FPLHints' fantasy ⚽️picks for GW16!

Must-have pick ?
Comeback pick ?
Differential pick ?

Are they all in your team?#FPL | #PL https://t.co/aqOm7Prnym

— Yahoo Daily Fantasy (@YahooFantasy_UK) December 7, 2017
CAPTAINCY ANALYSIS

Not sure who to hand the captains armband too? Here's our top picks:

By @BonusFPL

— FPL Updates (@Fpl_Updates) December 6, 2017
Case 3: Salah
Salah is certainly Mr. Consistent in the Premier League right now. He did disappoint with just an assist last time out, plus it's the Merseyside derby this weekend,
My #GW16 captaincy currently lies with this chap… will that change? ? pic.twitter.com/TQlR6NnEhd

— Sketchy FPL (@SketchyFPL) December 6, 2017
All of the Liverpool players hopefully using up their goals tonight leaving Salah a clear run to be the main man in the Scouse Derby…#FPL pic.twitter.com/3JHsYLKAQb

— FPL_Fly? (@FPL_Fly) December 6, 2017
Liverpool absolutely destroying Spartak atm. 3-0 within the first 20 mins itself, Salah (c) a real consideration for GW16!

— Sar (@Bosscielny6) December 6, 2017
---
With bad weather forecast across the UK this weekend, make sure you pay attention to your vice captain picks.
❄️ Could the weather disrupt Gameweek 16?

?Choose a vice captain from Saturday's games
?Upgrade bench to players who get minutes
?Think carefully about the order of your subs

?Don't eat yellow snow…? https://t.co/1xQe2d7LyH

— FPL Holly (@FFCommunity_) December 7, 2017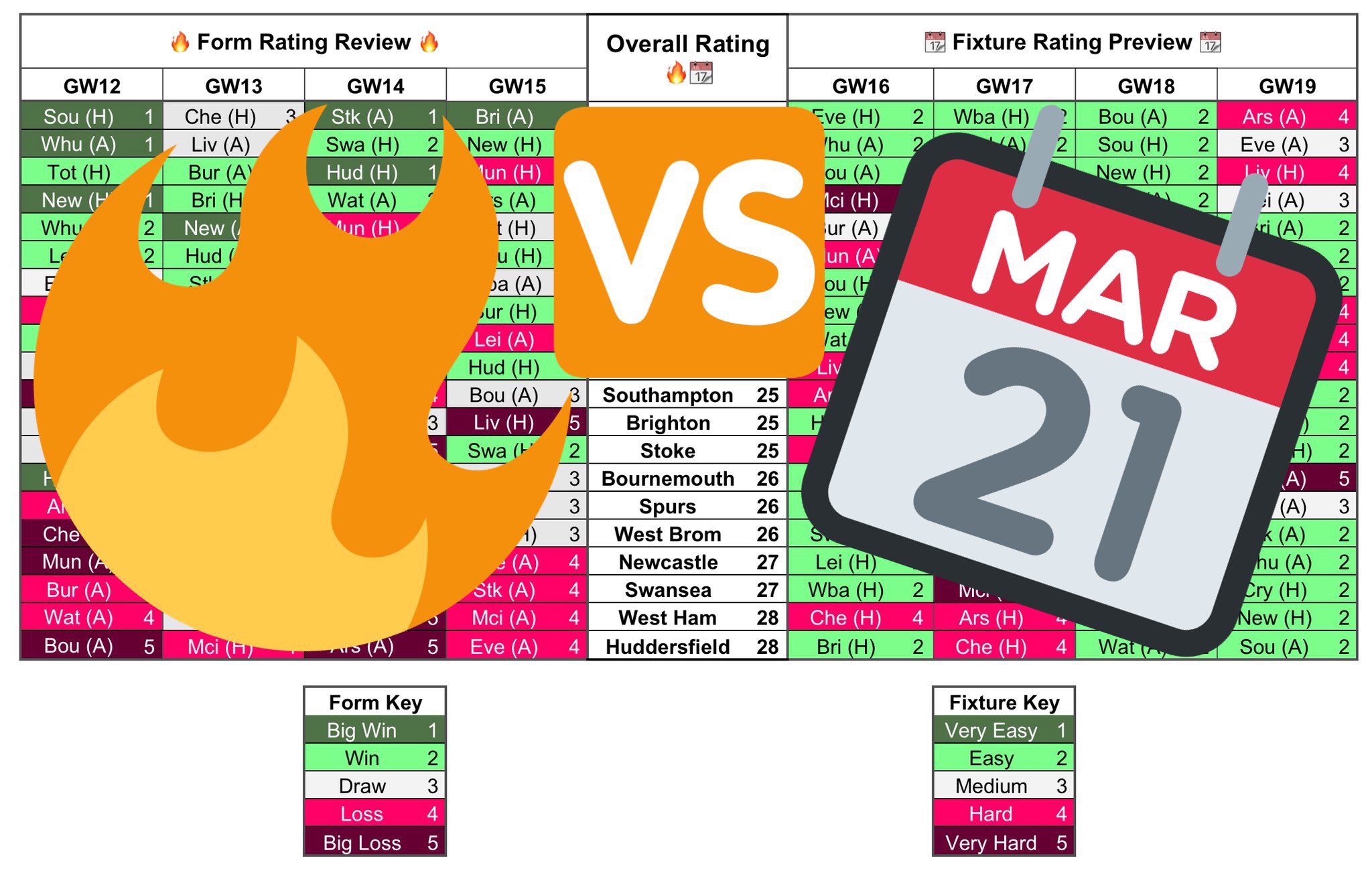 Don't forget to check out the Form and Fixture Charts for Gameweek 16, along with the Community XI: Gameweek 16 Preview. Good Luck!