Fantasy Football Manchester City Rotation Problems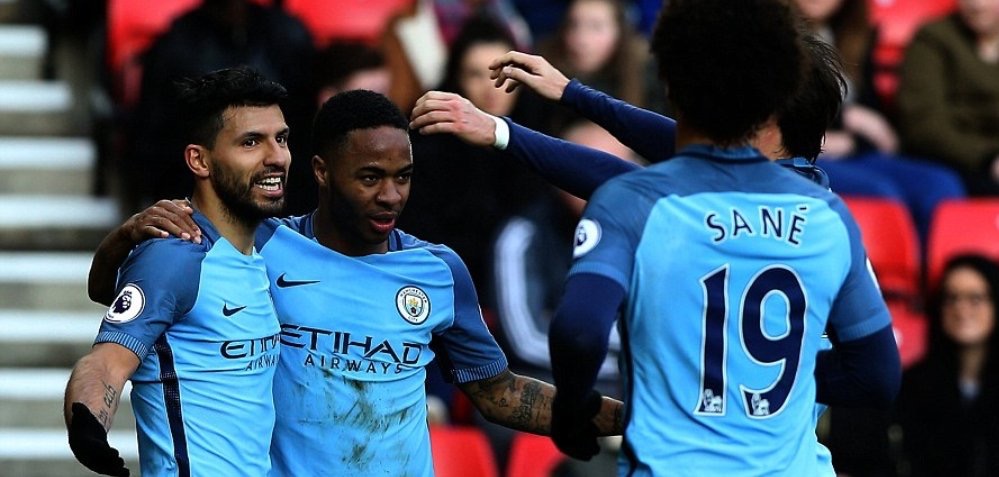 Pep Guardiola's rotation policy at Manchester City is causing Fantasy Premier League managers major headaches.
We had been lulled into a false sense of security with the Manchester City lineup as Pep didn't rotate his team much in the early part of the season. Then Gameweek 9 came along: Jesus and Sterling were both benched. FPL managers who owned those two looked hopefully at Gameweek 10 for improved chances of starting. Then the League Cup happened, Pep started a strong team and some played 120 minutes. So, where does this leave us in FPL?
As Chief #FPL manager alludes to, it's a complete lottery who starts for Gameweek 10.
Pep selection be like…#FPL pic.twitter.com/RtwpgfhgJ7

— FPL Hints (@FPLHints) October 24, 2017
Here was my thoughts after seeing the midweek team sheet. 120 minutes for Sterling and Aguero makes the likelihood worse.
Silva, Ederson & Otamendi 100% safe for a GW10 start.

Positive news for KDB, Sane, Walker & Stones owners.

Sterling? Jesus? Kun??‍♀️ https://t.co/bxqPuYu8y2

— Fantasy Football Community (@FFCommunity_) October 24, 2017
Those Leage Cup minutes really turned our plans into disarray.
Sergio Aguero is the most transferred in player ahead of Gameweek ?, with 238,851 #FPL bosses swooping early.

Nervous? I would be! pic.twitter.com/Rjz6yOVil6

— Fantasy Football Pundits (@FFPundits) October 24, 2017
? 77 minutes in and Jesus, Sterling and Aguero are still on the pitch.

Let the #FPL headaches commence… pic.twitter.com/J3ncOYOlP0

— Fantasy Football Pundits (@FFPundits) October 24, 2017
A further 6777 ppl have signed Aguero since his 120 mins to "get fitness". Napoli next week too…Absolute scenes when he is rested #GW10 pic.twitter.com/7FzolHzpaF

— Just Offside – FPL Podcast ?? (@JustOffsidePod) October 25, 2017
FPL Poker Player has provided a helpful graphic of minutes and rotation so far this season, which FPL Herald used in their analysis. Physio provides his outlook in a blog post in his brand new website.
My thoughts on who might start for Man City against West Brom in #GW10 with helpful research from @barCOLEYna https://t.co/zVGr0XP4Ia #FPL

— David Munday (@DavidMunday815) October 25, 2017
F.A.O. Aguero/Jesus/KDB/Silva/Sané/Sterling #FPL owners:
We've had this sequence of
PL?EFL?PL?UCL?PL games for MCI once before this season.. pic.twitter.com/bdIE6OhPZn

— FPL P⚽️ker Pl?️yer (@barCOLEYna) October 25, 2017
BLOG POST – Entitled 'A problem called Pep'. Please RT and feel free to leave feedback! #FPL https://t.co/esqIE43C0s

— The FPL Physio (@FPL_physio) October 23, 2017
FPL Heisenberg has provided managers with a fantastic strategy and FPL Viper reminds us of the depth required in our squads to combat this rotation. FPL Piglet reminds us what's at stake.
Man City attacking options:

▫Pick 2 or 3 and stick with them.
▫Don't panic when they get rested.
▫Have a decent first sub.#FPL #MCFC pic.twitter.com/RkprHPabNs

— FPL Heisenberg (@FPL_Heisenberg) October 24, 2017
Everything is pointing towards a strong bench now being essential. If not now, then definitely very soon. December is WALL TO WALL. ☄️ #FPL

— FPL Viper (@FPLViper) October 24, 2017
Example of not panicking, #Aguero:

▫GW3: Bench, subbed on, blank.
▫GW4: 1 goal, 1 assist
▫GW5: 3 goals, 1 assist
▫GW6: 1 goal, 1 assist pic.twitter.com/35NamP1gzX

— FPL Heisenberg (@FPL_Heisenberg) October 24, 2017
Example of not panicking, #Jesus:

▫GW6: unused sub.
▫GW7: 1 assist.
▫GW8: 2 goals. pic.twitter.com/QcPUIVg7q1

— FPL Heisenberg (@FPL_Heisenberg) October 24, 2017
?⚽?⚽?⚽?⚽?⚽?

Agüero is ONE goal away from Manchester City's all-time scoring record.

Of course he'll start on Saturday.

?⚽?⚽?⚽?⚽?⚽? pic.twitter.com/9gRgDVJI9I

— FPL Piglet ? (@FPLPiglet) October 25, 2017
So, where am I at? I'm on my wildcard this week and had initially thought I'd go for Aguero, Jesus and Walker. Jesus was subbed after 83 minutes so looks less prone to rotation than Aguero for next week at least. But Pep has said on record that Aguero needs minutes after his recovery from that car crash. I think both will probably start in Gameweek 10. I definitely want Aguero for the long term. The alternative to Jesus would be Silva and keep the final premium forward slot for Morata. I'm confident that Silva and KDB will start every Premier League game. I'll be posting my final wildcard squad on twitter later this week. Here's the community verdict from the Twitter poll.
?COMMUNITY POLL?

If you were on a wildcard, what would you do in terms of owning the Manchester City front line?

— Fantasy Football Community (@FFCommunity_) October 25, 2017
Before you disappear, check out The Early Fantasy Football Gameweek 10 Preview and the popular Form and Fixture Charts for Gameweek 10.