Fantasy Draft Gameweek 26: Short-term punts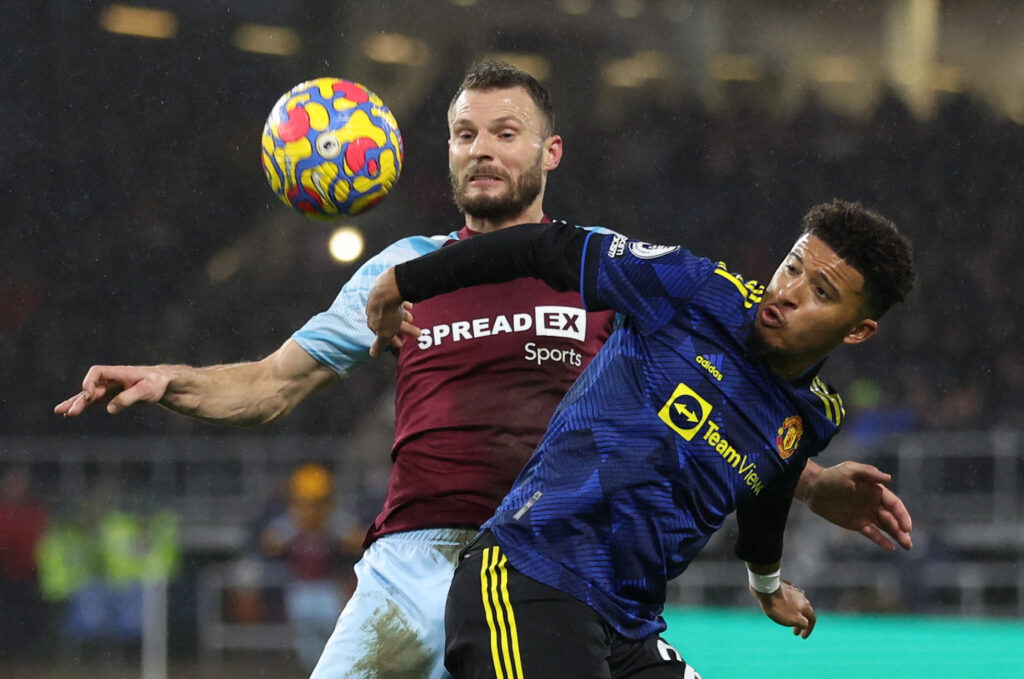 Without chips to help us navigate a path through the choppy waters of blank and double Gameweeks, Fantasy Draft managers will have to rely on careful planning, squad rotation and a little luck.
In addition to looking ahead in the fixture ticker, another tactic that can pay dividends is investing in 'short-term punts'.
Disposable Assets
Identify one or two spots in your XV that are essentially disposable, then use those spots for picking up players that are only good for a GW or two.
They don't have to be the best players from a particular team – those players are most likely already taken. But a squad player with a good fixture, especially a defender, could earn you a few points.
Backing a team to keep a clean sheet means you only need a starting defender to get a six-point return. Of course, there's no guarantee that you'll get that clean sheet. But if it doesn't work out, it's a disposable player and you can just get rid of them for the next GW.
Ahead of GW25 I picked up Joel Veltman on a free transfer, a player priced at just £4.2m in FPL. Perhaps an unconscious price bias, even though price plays no part in Fantasy Draft, meant he was available a few hours before the deadline.
Having identified Brighton as a team to target in my last article, I was delighted to snap him up ahead of the double GW. He duly rewarded me with an eight-point return.
And now I'm looking to sell him for another short-term punt! Thanks for the points Joel, please close the door on your way out.
It's a ruthless world in Fantasy Draft management.
Remaining Matches
Before a quick team review, let's take our regular look at the number of remaining fixtures for each side.
Burnley followed by Arsenal, Everton, Leicester and Spurs are the teams with the most matches left. Burnley, however, with back-to-back double GWs, won't be out on their own for much longer.
From GW28, Arsenal, Everton and Leicester will have the most games outstanding.
| | |
| --- | --- |
| 17 | Burnley |
| 16 | Arsenal, Everton, Leicester, Spurs |
| 15 | Aston Villa, Leeds, Newcastle, Watford, Wolves |
| 14 | Brighton, Chelsea, Crystal Palace, Liverpool, Norwich, Southampton |
| 13 | Brentford, Man City, Man Utd, West Ham |
Remaining fixtures (from GW26)
Team Review
Given Arsenal's double GW and the extra fixtures they have left, Tierney is a lock in my side despite the blank in GW27. Trent Alexander-Arnold isn't going anywhere either, naturally.
Maguire isn't a lock but with Leeds and Watford in successive GWs, he's staying for now.
Meanwhile, my fears over Emerson Royal's starting berth were realized as the Brazilian was benched for the visit of Wolves last weekend. Despite the positive comments following the win over Brighton in the FA Cup, he was swiftly cast aside after a poor performance against Southampton.
What's more, Spurs, having been so good defensively – and with the stats to back-up the eye test – have become dreadful.
From ranking second for expected goals conceded since Conte took charge, Spurs rank 18th over their last two matches, just Leeds and Norwich are below them. And they've gone from second best for goals conceded to second worst, letting in five goals in two games. What's gone wrong?
With Manchester City up next, I'm not sure I want to stick around to find out. Emerson can join Veltman on the chopping block.
Benching Headache
Further forward things are looking considerably better.
Having gotten all excited about Dele Alli's prospects at Everton, I snapped him up on waivers ahead of GW24 only to instantly remove him for Ismaila Sarr before GW25.
Alli is going to take time to bed-in under Lampard and with Richarlison already in my team, I'm not convinced the fixtures (Southampton, Man City, Spurs, Wolves) warrant an Everton double-up.
Sarr had been in my thoughts for a while and manager Roy Hodgson had some encouraging words:
He's a player that we are hoping, going forward, will give us something a bit extra … I have big expectations for him and we as a team have expectations of what we want to see from him.
That was enough to convince me it was time to bring him in.
Elsewhere, I'll be keeping an eye on how many minutes Roberto Firmino gets. If over the long-term he's going to play second fiddle to Diogo Jota, his position in my team would become available.
As it stands I'll stick with my attacking players for GW26 and will likely bench Riyad Mahrez or Richarlison depending on team news.
Identifying Replacements
Let's start by taking a look at which teams have the potential to do well based on their fixtures.
Ticker Perspectives
This week I'm going to take two different views of the fixture ticker: short term, and beyond the upcoming GW.
I'll exclude GW30 as it is likely to have numerous blanks due to the FA Cup quarter-finals. The only teams certain play, because they are already out of the cup, are: Arsenal, Aston Villa, Brentford, Leeds, Leicester and Wolves.
Burnley are clearly the best short-term punts with four matches over the next two rounds.
I'm encouraged by the presence of Watford in fourth spot for my punt on Sarr, while Wolves and Leeds also catch the eye.
Liverpool and Arsenal have the best GW26 match-ups but their blanks in GW27 push them down the list. Although I'm not suggesting you overlook their players!
When looking at the 'fast-forward' ticker above it's worth giving the GW30 teams a boost: Arsenal, Aston Villa, Brentford, Leeds, Leicester and Wolves.
It's encouraging to see Wolves and Leeds from that group rank so highly, while Norwich and Burnley, who face each other in GW31, also have a promising run.
It's interesting to note that Chelsea, despite not playing in GW27, scraped into the top ten.
Having identified a few teams to target, let's see who is available in my Fantasy Draft League.
Waiver Picks
Ahead of Friday's 11:00 GMT waivers deadline, several Wolves defenders are up for grabs: Semedo, Kilman and Ait Nouri. The trio are all mentioned in Tom's best picks for the double GW26, so fingers crossed I can nab one of them.
As a short-term punt, Burnley's Erik Pieters appeals if Charlie Taylor is ruled out again. Connor Roberts and Matthew Lowton are also free, so I'll be listening to the team news for a clue as to who might start.
Although he only plays once in the next two rounds, Antonio Rudiger, a player I dispensed with just last GW, is a decent long-term prospect.
But Leeds defenders, despite featuring prominently in both tickers and with a guaranteed match in GW30, don't particularly appeal given the side's poor form.
Bielsa's men are still scoring goals, however, so the availability of Daniel James, Jack Harrison, Patrick Bamford and Rodrigo is worth keeping an eye on. The quartet has been added to my watchlist.
Finally, Liverpool's Ibrahima Konaté started for Jurgen Klopp's side in their 2-0 victory over Inter Milan on Wednesday. He had an excellent game and could be an under-the-radar pick for GW26 if he's favoured over Joel Matip. Hopefully some clues in the press conference.
Top-of-the-table Clash
Things have been going well in my head-to-head league, seven wins in my last eight matches have seen me climb to second.
Next up I face table-topping Mat Flynn, who has wisely tripled-up on Burnley players with Wout Weghorst joining defenders James Tarkowski and Ben Mee in his side.
However, with the Clarets facing Spurs and Brighton, I'm hoping the impact of their potential clean sheets is negated by the presence of Son Heung-min and Neal Maupay in his team. If Son and Maupay score it means fewer points for the Burnley defenders, at least in theory.
Mat and I both have seven double Gameweekers at present, although that is likely to increase before the action kicks-off, so it looks like being a tight affair.
I hope this article has helped you identify some of the possible waiver picks in your Fantasy Draft League.
Good luck for double GW26!