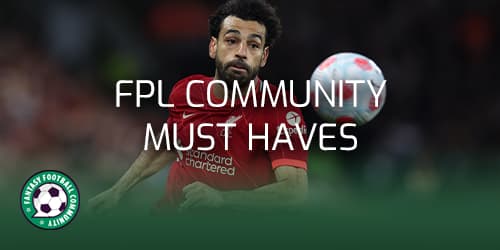 We checked with the FPL Twitter community to see who they felt was a must have in FPL ahead of the new season. If you want to join an active and engaging platform with other like minded FPL managers sign up now and join in on the fun on Twitter!
FPL must haves can be essential to start the season successfully. Not owning must haves can have a negative impact on rank and mini league position early on especially when taking into account effective ownership. Take a look at see if you are starting the season with our community must haves.
We asked the community for their must haves in every position as you can see below.
Goalkeeper
There was a lot of confusion within the replies for goalkeeper. This reflects the fantastic job FPL have done in pricing the goalkeepers this season. Many replies were either none, undecided or a variation of different players from £5.5m Alisson to £4.5m Raya so the community were very split.
Defenders
The response was telling when looking for the must have defender which was interesting, nearly every reply gave the name Trent. The £7.5m defender came in the top three highest scoring FPL players last season with over 200 points.
Other players mentioned were that of Man City's £7m Joao Cancelo and Chelsea's £6.5m Reece James. Both players will likely be included in many FPL managers teams early on.
Midfielders
Many people named the Egyptian King Salah as their must have midfielder. The highest points scorer of last season will likely be in most teams due to the great early fixtures Liverpool have.
Other midfielders mentioned were Tottenham's highest scoring player last season Son and Man City super star Kevin De Bruyne.
Forwards
Another position that was quite split. Although the options were more narrowed down than the goalkeepers. New signing and Man City striker Haaland had many suiters whilst Tottenham main man Harry Kane has also attracted a lot of managers ahead of the season.
Another new signing and forward Gabriel Jesus was also brought up often. The former Man City forward has had a superb pre-season scoring and having a major impact on the Arsenal attack. Many will be very interested in starting the season with the Brazilian.
---
Want to see how these must haves look in a community members draft? Take a look here.