Expert insight: What can we learn from Sonaldo?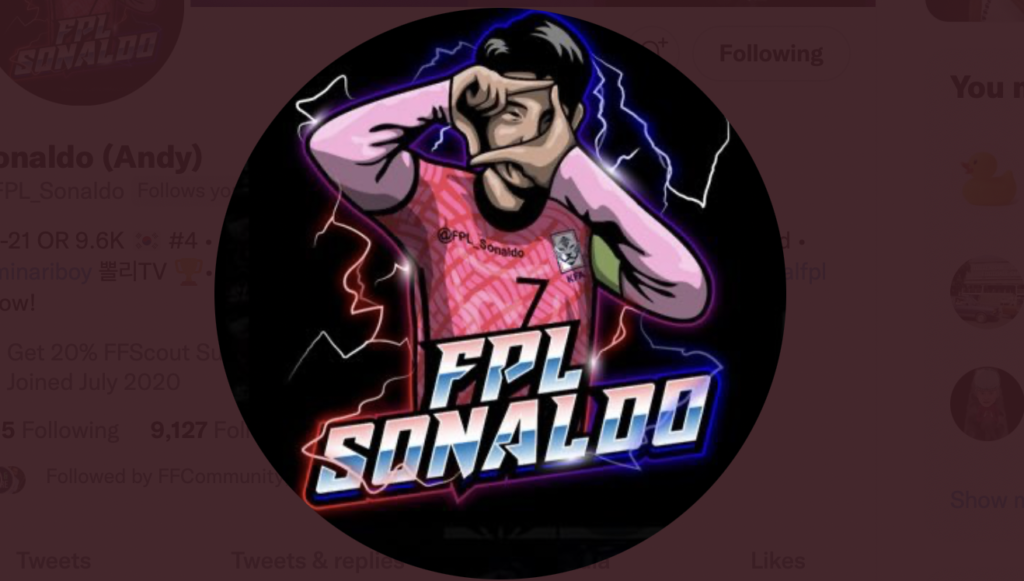 We had a chat with Sonaldo to get some expert insight, find out what his strategy has been so far this season and what his plans are for the coming Gameweeks.

Sonaldo is part of the Scout Network and his a big part of the FPL Twitter community. He also hosts Burning Questions on the Fantasy Football Scout YouTube channel.
His best Overall Rank was 9,600 in the 2020/21 season. Sonaldo is currently rank at just outside. the top 20k.
How is your season going, Sonaldo?
This season has been difficult to navigate in terms of long term planning due to the amount of postponements we've dealt with. Despite that, it has been going great as I'm sitting just over 20K rank and in a strong position to push for a top 10K finish!
How often are you taking hits this season? Is that more than you would normally take?
I haven't focused so much on the number of hits I've taken, rather I've stuck to a strategy of not being afraid to take a hit if I see it to be necessary. Usually, I will try to save my transfers to be able to work with two Free Transfers whenever I can.
How are you deciding who wears the captain's armband? Form/Fixtures/Historic record against opposition etc
Generally speaking, I don't take punts on a Captain most of the time. The "template" captain each week is popular for a reason. Usually, this involves a premium player whose price point is expensive due to their consistency.
In the grand scheme of a season, you can essentially eliminate the headache of the drastic variance in getting a captain wrong, but consistently picking the standout template option. This season, Salah has made that decision easy. Of course, you can pick and choose your battles in terms of captaincy punts.
How many chips have you played so far and when?
I just activated my first two chips for a Triple Captain Salah in Gameweek 26 and a Free Hit in Gameweek 27!
Are you planning to use a chip in Gameweek 27?
Yes I'm using my first Free Hit chip.
Who does Sonaldo think is the best captaincy pick this week?
Wout Weghorst due to his double. However, if it weren't for a double I'd be going to Son, Kane or a City Mid.
Who has been your best and worst transfer in so far this season?
I think my best (memorable) transfer was moving one week early on Bowen when he faced Chelsea and got a 10 pointer. It was a risky move, but a move that helped me plan long term and when you are ahead of the template in any part of the season, it is a fantastic feeling!
I think my worst is going for Kane in Gameweek 9. He failed to deliver points for his fixture run and his price point is so high, it created a lot of headaches in my team.
What is your preferred system at the moment?
I think it has to be one of 4-4-2 or 3-5-2 because of the lack of outstanding striker options we have.
Which Premier League teams does Sonaldo think FPL managers be looking to target/double up on over the next 4-5 Gameweeks?
This is all depends upon your chip strategy. So, first thing would be to address and know to a certain extent when you will Wildcard and Free Hit. This would change the player pool for each manager.
However, generally speaking, I would consider Southampton, Wolves assets. This is because they have solid fixtures and the players price points are cheap enough that then, you can focus on moving around your big hitters and stronger team assets.
What is your target for the end of the season?
As in every season, a top 10k finish!
One piece of FPL advice from Sonaldo…
I think it's important to know what type of manager you are. As in, develop a philosophy in the way you play; whether it be being a pragmatic manager or a risky upside chasing manager. You can run into trouble when you start trying to change up strategies and manager style because we are already playing such an unpredictable game. 
A final word
One thing I'm really enjoying about this season is developing some great friends through the FPL community. It's always nice to be able to share a true passion with others and has certainly improved me as a FPL manager as well.
Need help planning for Gameweek 27 take a look at our latest article, How to manage Blank Gameweek 27.