Best goalkeeper for the rest of the season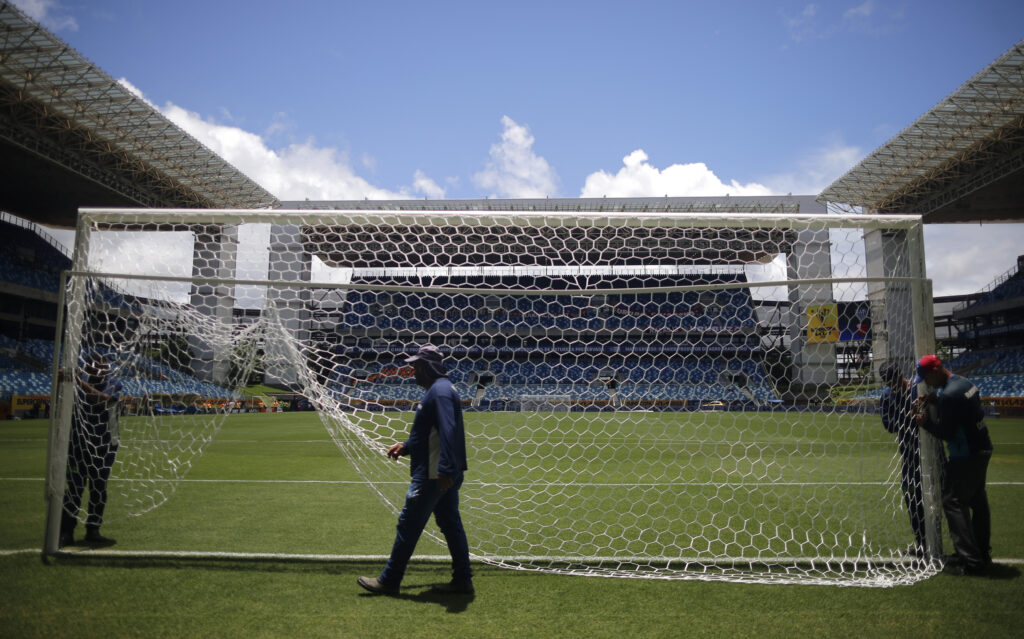 For many FPL managers the goalkeeper position is one that they give little thought too unless on a Wildcard. However, with 11 Gameweeks to go to the end of the season how could be a good moment to invest in a new shot stopper. We assess the best goalkeeper options and strategy for the rest of the 2021/22 season.
When FPL managers are selecting their teams during pre season the goalkeeper decision is ofter one of the most longstanding. Managers often hold their goalkeepers for large chunks of the season, only usually changing them if a goalie is injured or if on Wildcard. However, in the final throws of the season selecting the right goalkeeper can be key to green arrows.
Heading into March we now have a clear understanding of which teams are defensively solid. We are also able to pinpoint the teams that will have the most motivation in the final third of the season. Teams with goalkeepers pushing for European football or in a relegation battle could be the ones best motivated thus making them more likely to pick up save points.
Selecting a strategy
There are two possible goalkeeper strategies. The set and forget option, or rotating goalkeepers.
Set and Forget
Most FPL managers chose a premium goalkeeper if they are going for the set and forget option.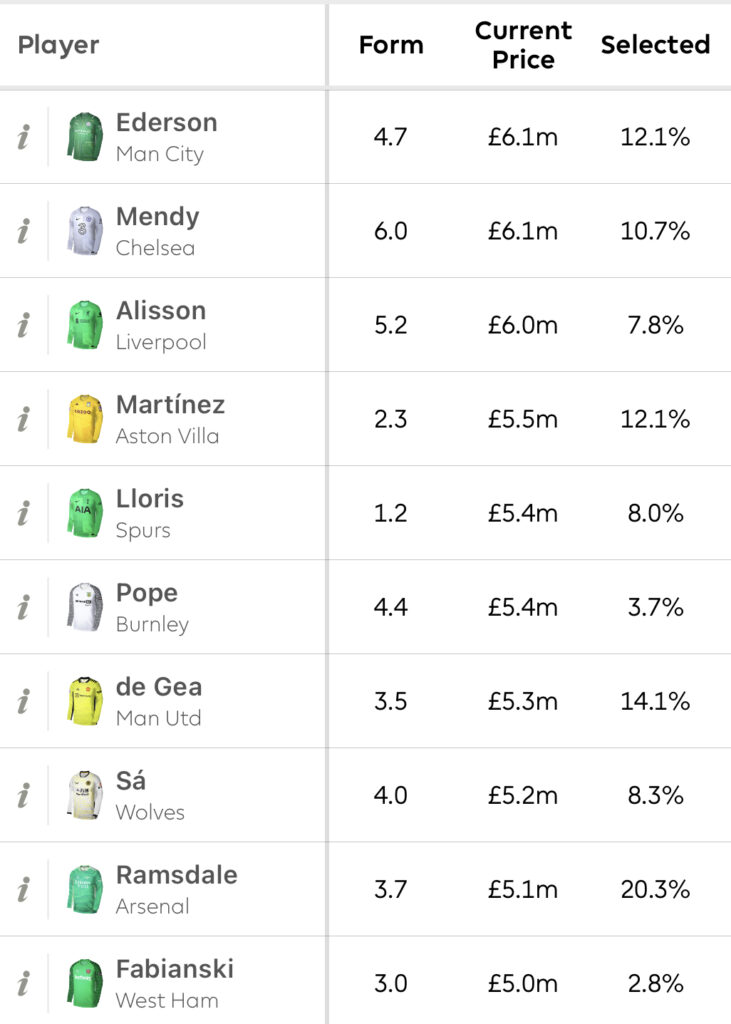 Manchester City's Ederson and Chelsea's Mendy are currently the most expensive goalkeepers in the game. At £6.1m investing in one of these, or indeed Liverpool's Alisson, means managers would likely have a non-playing goalkeeper in the second goalkeeper spot to save budget.
However, set and forget goalkeepers do not have to be the most expensive plays in the game. When choosing a goalkeeper who will play every week until the end of the season there are a number of factors that managers must consider.
Is there any risk of rotation?
Do the fixtures look likely to bring clean sheets?
Are the team they play for in good form?
What are the underlying stats like?
Best goalkeeper: Underlying stats
Manchester City, Liverpool and Chelsea are three of the top four clubs for goals conceded this season. This bodes well for owning one of the premium goalkeepers. However Wolve's Jose Sa's underlying stats also hold up well in comparison to his more expensive rivals. Sa has conceded 18 goals this season, only Edison has conceded fewer goals than the Wolves man.

However, Sa has kept fewer clean sheets than the premium goalkeepers with nine over the season. Ederson has kept six more clean sheets which is 24 more FPL points. Alisson and Mendy have kept 13 and 11 clean sheets meaning they have returned 16 and 8 more clean sheet points than Sa.

When choosing a set and forget goalkeeper, the underlying stats are an important consideration.
Burnley's Nick Pope also looks an attractive option. He doubles in Gameweek 27 as well as having further fixtures still to be rescheduled. He also appears in the top eight for goalkeepers in both the clean sheet and goals conceded stats.
Best goalkeeper: Fixtures
When you add the fixtures to choosing a set and forget goalkeepers the options look different.

The Fantasy Football Scout members season ticker can be sorted by difficulty for defence. Looking at the ticker between now and the end of the season and Tottenham's Hugo Lloris looks to be the best set and forget goalkeeper option. Nick Pope also appears in the top three.
With seven matches still to be rescheduled in the Premier League this could also impact the options for set and forget goalkeepers to maximise the Double Gameweek potential.
If FPL managers do not have a Free Hit chip to play in Gameweek 30 then choosing a set and forget keeper from the three fixtures guaranteed to be on seems wise.
Wolves v Leeds
Aston Villa v Arsenal
Leicester v Brentford
This could make Arsenal's Aaron Ramsdale a great set and forget goalkeeper after his blank in Gameweek 27 or managers could instead opt for rotating goalkeepers.
Rotating goalkeepers
The 2021/22 season has been disrupted through a number of match postponements as a result of Covid 19 and the weather. Whilst this is unlikely to be a factor in the later part of the season it may have put many managers off owning just one playing goalkeeper.
The availability of budget enabling goalkeepers such as Watford's Ben Foster and Brighton's Robert Sanchez means that managers can own two playing goalkeepers. This means that, for example, for the 20.3% of managers who own Ramsdale can afford to own a playing goalkeeper to replace him for his blank.
Owning a premium goalkeeper and the cheapest non playing goalkeeper will cost FPL managers £10m. Owning Ramsdale and Foster will cost managers £9.2m. That additional £0.8m means that managers will be able to increase their budget for the rest of their squad as well as always having a back up option.
When setting up a team for rotating goalkeepers it is important to look at the fixtures of the teams in question. Managers want to ensure that, as far as possible, they are able to bench goalkeepers during difficult matches and play their other option.
Arsenal and Brighton rotate well and give managers the opportunity to Bench Boost two doubling goalkeepers in Gameweek 28.

Whereas owning Ramsdale and Foster would allow managers to have two separate Double Gameweeks as well as rotating nicely.

There is also great potential on the following pairings:
Tottenham (Lloris) and Watford (Foster)
Burnley (Pope) and Tottenham (Lloris)
Watford (Foster) and Burnley (Pope)
Leicester (Schmeichel) and Watford (Foster)
Rotating goalkeepers maximises flexibility for managers and enables them to carefully target fixtures. It can also work out cheaper than owning a premium and non playing keeper.
Overall
There is no right strategy for goalkeepers. The premium goalkeeper make up the majority of the top scoring keepers this season. Owning them will return managers good points returns until the end of the season. However, pairing a goalkeeper with Ben Foster at £4.1m rather than the £3.9m keeper will offer flexibility and security for the final 11 Gameweeks.
Community chatter
We took to Twitter to see what the community think about the best goalkeepers for the run in.
Fantasypaedia highlighting why investing in Leicester's goalkeeper Schmeichel might not be wise.
All About FPL take a look at the odds of a clean sheet in Gameweek 27, making Ederson an attractive option.