Crystal Palace v Man United match report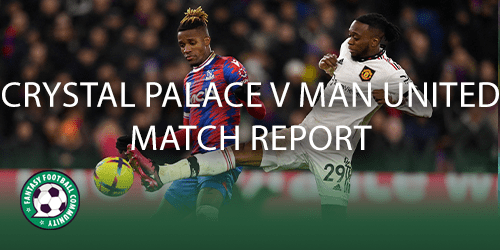 Taking a look at line-ups, goals, assists, clean sheets and anything else we could highlight that could have implications for FPL managers. We cover the Crystal Palace v Man United match report. Covering eye test and key moments through-out the match with the help of the Fantasy Football Scout members area.
Overviewing the Crystal Palace v Man United match report can be helpful in identifying key moments in the match. This can then give FPL managers a good insight into which players and teams looked good, key injuries, fitness and even more to help us make decisions in FPL.
Crystal Palace line-up
Eberechi Eze (£5.6m) fails to start the match. The midfielder has bagged just one return in his last five matches. Main man and penalty taker Wilfried Zaha (£7.3m) also starts the match. The midfielder has over 10% ownership within the game heading into the match.
Man United line-up
Brand new signing and striker Wout Weghorst (£6m) starts his first match as a Manchester United player. One player many managers within the community will be hoping to put on another great performance is midfielder Marcus Rashford (£7.1m).
Key moments – first half
The match gets underway.
Marcus Rashford burst into the penalty area but his shot is blocked.
CHANCE! Defenders Aaron Wan-Bissaka (£4.3m) and Luke Shaw (£5.2m) link up to create a dangerous opportunity. The latter connects with his teammates cross, however his shot is wide.
Crystal Palace are yet to have an attempt on goal.
CHANCE! Luke Shaw lofts a cross into the box and is met by Wout Weghorst but the striker heads over the bar.
CHANCE! What a strike by Crystal Palace's Odsonne Edouard (£5.2m) from outside the box. His shot is saved by Manchester United goalkeeper David De Gea (£4.9m) who tips the shot onto the bar.
GOAL! Man United take the lead after Christian Eriksen (£6.3m) slips a perfect ball into fellow midfielder Bruno Fernandes (£9.8m) who places the ball into the right side of the net past the goalkeeper! It's 1-0 to Man United!
The whistle blows for half time.
Key moment – second half
The second half gets underway.
Man United defender Lisandro Martinez (£4.5m) picks up a yellow card for his foul.
CHANCE! Crystal Palace midfielder Michael Olise (£5.4m) delivers a deadly ball into the box but the defender gets there to clear the danger.
There has been a significant change as Eberechi Eze is substituted on.
CHANCE! Crystal Palace defender Marc Guehi (£4.4m) has a fantastic opportunity to score with a header from the corner but its another huge save by David De Gea.
GOAL! It's an equaliser right at the end! David De Gea doesn't have a chance here! Michael Olise hits a perfect free kick from outside the box which pings off the cross bar into the net!
The whistle blows for full time.
Standout FPL performances
Bruno Fernandes picked up a huge 10 points for his goal and three bonus points.
Michael Olise bagged a cool nine points because of his goal and two bonus points.
Christian Eriksen picked up a big seven points for his assist, clean sheet point and bonus.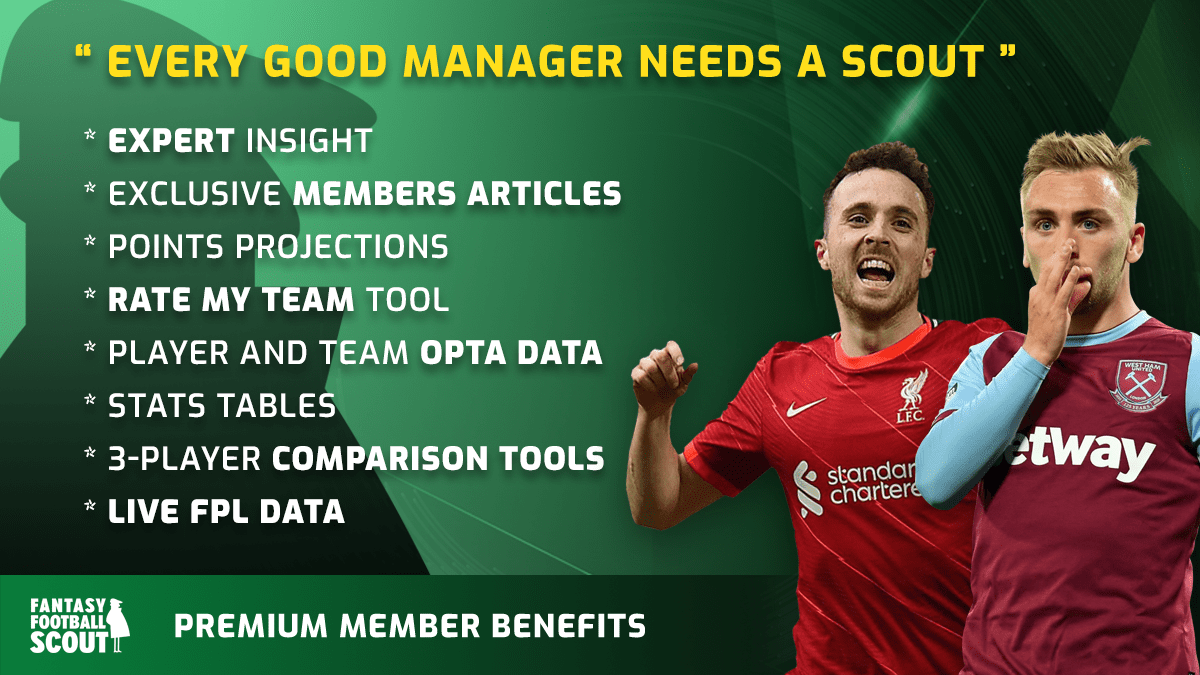 ---
Who are the best players in each position for Gameweek 21? Find out in our top picks article right here.