Community Team Reveal Gameweek 18 – BlackWolf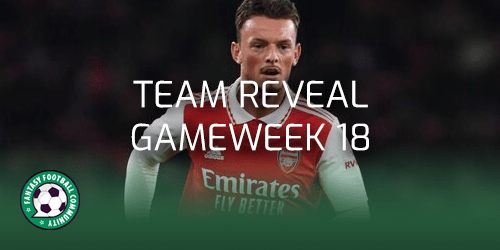 Each Gameweek brings an FPL community team reveal. As a result, that person gives insight into their transfers, captaincy and future plans.
---
Ahead of Gameweek 18 it's the turn of BlackWolf to tell us what he is doing to his team.
Hi BlackWolf and thanks for the team reveal. So how did Gameweek 17 go?
It was very good for me. Finishing on 100 points was much needed after a long string of red arrows before the World Cup break. I had Kevin De Bruyne in the majority of drafts but made a late change to Mohammed Salah, so was pleased to see those extra ten points.
Joao Cancelo, Reece James and Darwin Nunez were disappointing but their places in my team were never in doubt, so I take that on the chin. After the Aleksandar Mitrovic injury news, I swapped him for Anthony Martial – it hurt to see the former's 15-point return.
What does your defence look like?
I have the Chelsea double-up with Kepa alongside the injured James. Cancelo and Kieran Trippier are in defence, with Ben White likely moving into the starting XI. Hugo Bueno is there on the bench.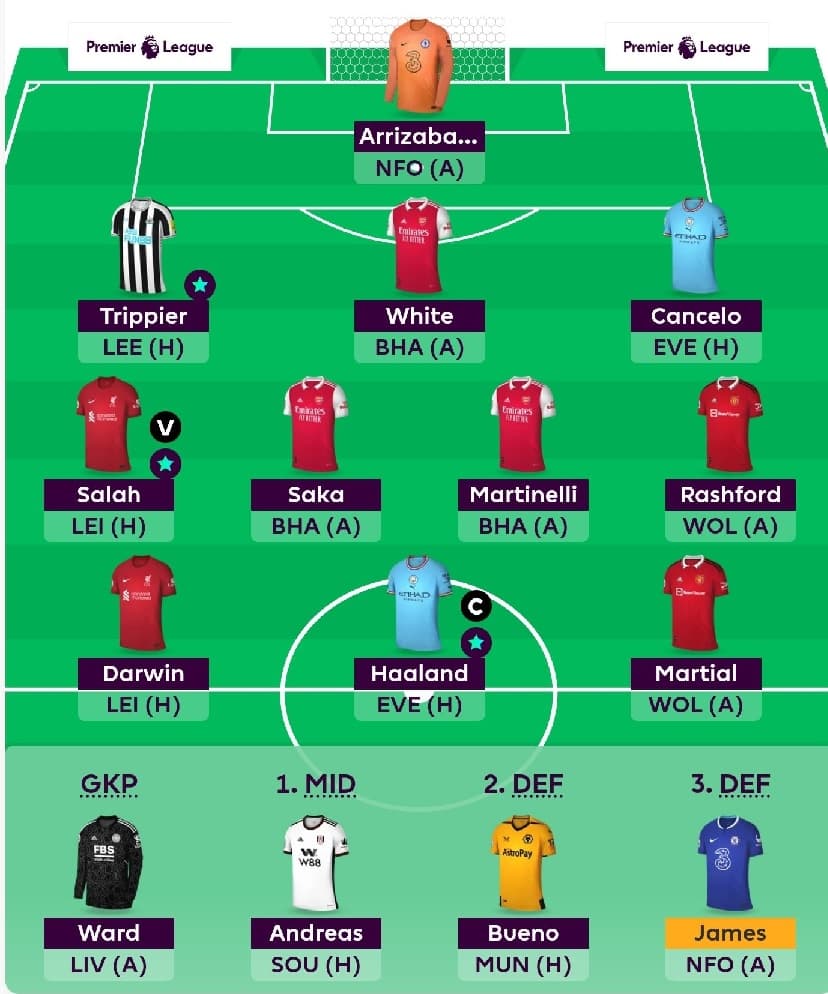 Meanwhile, what about your midfield and attack?
My midfield currently consists of Salah, Marcus Rashford, Bukayo Saka and Gabriel Martinelli, with Andreas Pereira on the bench.
I will be holding the front line of Darwin, Martial and Erling Haaland, as I don't yet see the need to change it.
So what are your transfer plans for Gameweek 18 and beyond?
I have no money in the bank and will be rolling the free transfer, before reassessing next week. There is a lot of uncertainty at the moment regarding Double Gameweeks, injuries, rotation and players on four yellow cards, so I think rolling is wise.
The only potential change would be downgrading James but I need more information before deciding on a replacement. I'm willing to eat up price changes for information and play White in the meantime.
Finally, what about captaincy?
Haaland will be my captain despite Salah at home to Leicester looking tempting.
Good luck and thank you for the team reveal!