Community Team Reveal Gameweek 15 – Kiran (FPL Brains)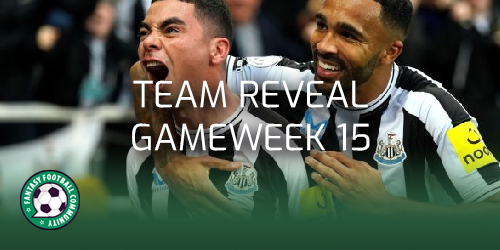 Each Gameweek brings an FPL community team reveal. As a result, that person gives insight into their transfers, captaincy and future plans.
---
Ahead of Gameweek 15, it's the turn of Kiran (FPL Brains) to tell us what he is doing to his team.
Hi Kiran and thanks for the team reveal. So how did Gameweek 14 go?
Somewhat fortunately, I'm coming off the back of my best Gameweek of the season. It resulted in a third successive green arrow and an overall rank of 75k. I decided to roll the free transfer in order to have two for Gameweek 15 and made a late decision to captain Mohamed Salah.
In reality, I'm ok with that, as I thought Salah would haul versus Leeds and never seriously considered vice captain Callum Wilson to take the armband.
What does your defence look like?
I can't see myself making too many changes to my defence. Joao Cancelo and Kieran Trippier are fixed residents and I've been hoovering up Timothy Castagne's points for several weeks. I think he's quality and has gone nicely under the radar.
Neco Williams and Marc Guehi make my bench and they could have a small role to play over Gameweek 15 and 16.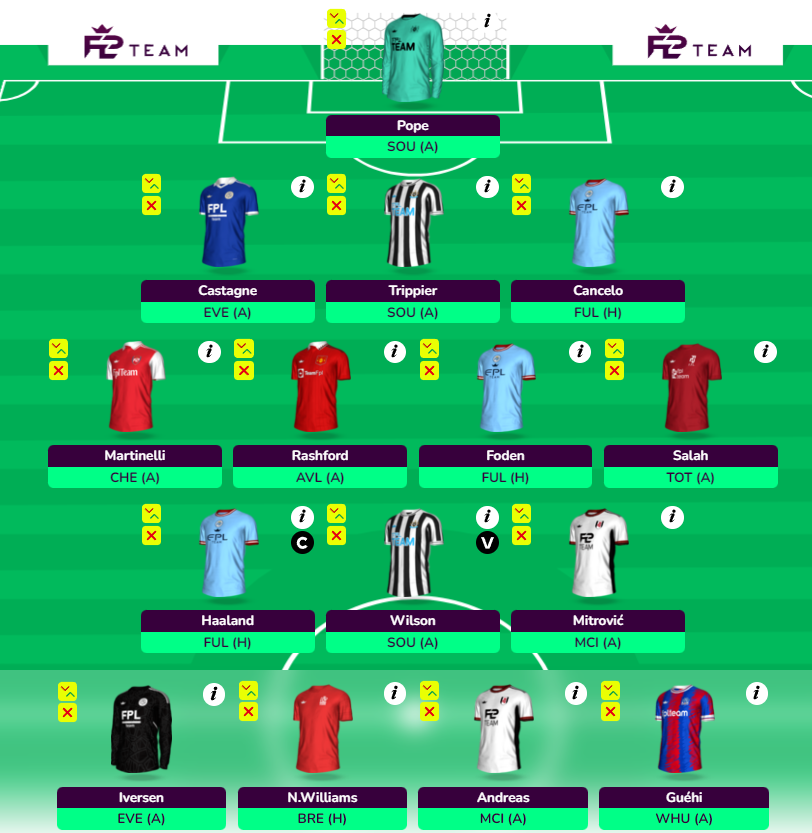 Meanwhile, what about your midfield and attack?
Salah, Gabriel Martinelli and Marcus Rashford all delivered points. Almost everyone has Martinelli so I won't dwell on him but, for those who've watched Rashford, his recent returns of eight, three, three and one points could have easily all been eight at a minimum.
He's been getting closer and closer, so perseverance has been key. Liverpool looked poor yet Salah should have brought in more – it's the story of their season at the moment. Up front, Wilson delivered – who I brought in as soon as he returned from injury – whilst Aleksandar Mitrovic somehow did not.
So what are your transfer plans for Gameweek 15 and beyond?
Now for the interesting bit, my upcoming transfers. Option one requires selling Nick Pope as I want Miguel Almiron but already have three Newcastle players. So it could be Lukasz Fabianski, David De Gea, Jordan Pickford or Robert Sanchez coming in, which allows Almiron to replace Andreas Pereira.
Alternatively, option two depends on whether Erling Haaland is ruled out. If so, I think Kevin De Bruyne becomes essential for me, meaning Salah and Phil Foden becomes De Bruyne and Bukayo Saka. I won't know for sure until after Thursday's European games for Man United and Arsenal, so I'll miss all price changes and make a late decision.
As of now, my Gameweek 16 transfer will likely secure Gabriel Jesus in place of Mitrovic but a lot depends on the above moves.
Finally, what about captaincy?
Currently, the armband is on Haaland, with vice on Wilson. If I end up going for option one, only to see that Haaland won't start, then the armband can just go to Wilson. Let's see. Good luck everyone!
Good luck and thank you for the team reveal!