Community Team Reveal Gameweek 11 – Ryan (Football Chatbox)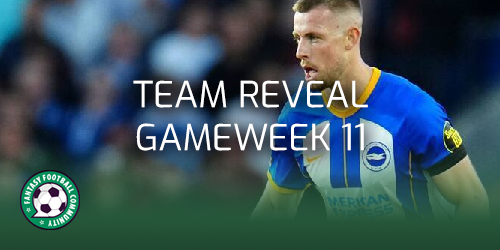 Each Gameweek brings an FPL community team reveal. As a result, that person gives insight into their transfers, captaincy and future plans.
---
Ahead of Gameweek 11, it's the turn of Ryan (Football Chatbox) to tell us what he is doing to his team.
Hi Ryan and thanks for the team reveal. So how did Gameweek 10 go?
Unfortunately, Gameweek 10 brought another red arrow after a poor Gameweek 9 Wildcard where my Liverpool assets didn't deliver. I'm looking to make some changes to my team so that I can bounce back. I'm currently ranked at 921k and the goal is to reach the top 100k by the World Cup.
What does your defence look like?
Currently, it has some issues, as only Joao Cancelo and Kieran Trippier have been consistent players to own. With Trent Alexander-Arnold out for some time, I have used one of my two free transfers to replace him with Adam Webster for Brighton's good fixtures of Gameweeks 11 and 12. With regard to Reece James, I need to wait on press conference news before deciding what to do. For now, I'm willing to hold him.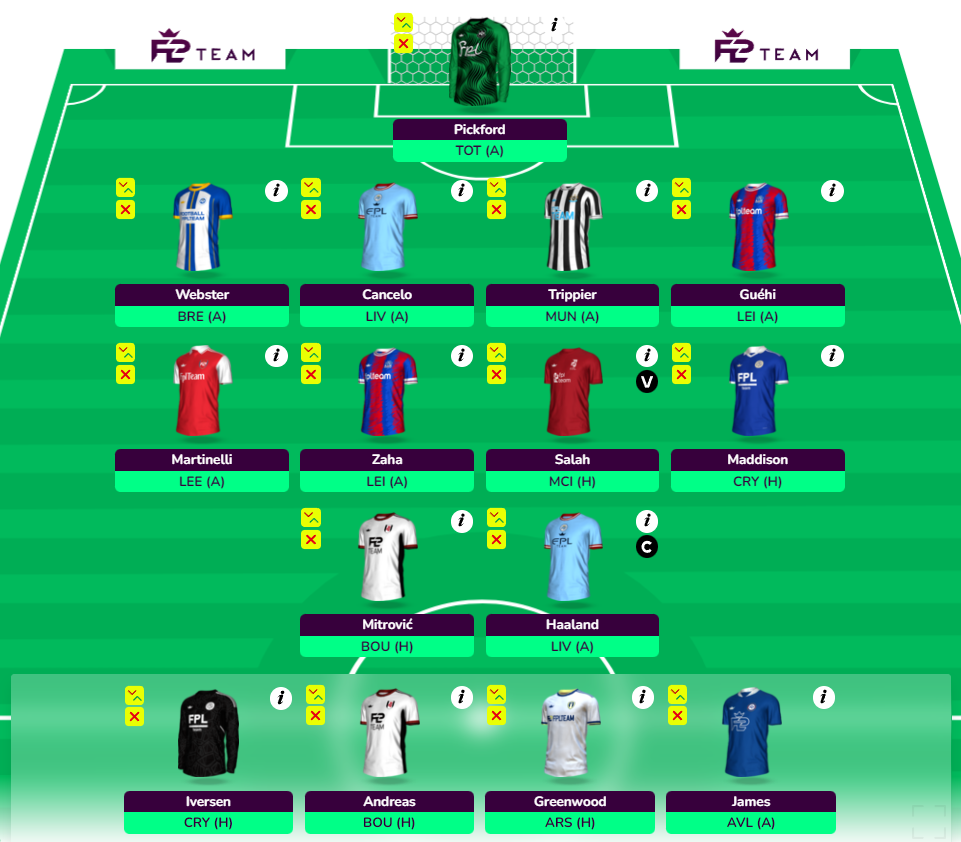 Meanwhile, what about your midfield and attack?
Apart from Mohamed Salah, I'm actually happy with the rest. I was planning to remove Salah before his Champions League hat-trick arrived in midweek. Now, I might give him a bit more time. Depending on the situations with James and Aleksandar Mitrovic, I'm very tempted to use my second free transfer to get Leandro Trossard, as I think he could also be a great option for Gameweek 12. However, everything depends on injury news.
So what are your transfer plans for Gameweek 11 and beyond?
Trent to Webster is done, the next move could potentially turn Andreas Pereira into Trossard or move Sam Greenwood to a playing forward like Dominic Solanke. However, if James or Mitrovic are out for longer, I might have to make a move there.
Finally, what about captaincy?
Captaincy is going to be safely on Erling Haaland. I learned my lesson when not captaining him in Gameweek 9, leading to a 600k rank drop. So I'm not going to back against him again, especially given how poor the Liverpool defence has been.
Good luck and thank you for the team reveal!