Best players for Gameweek 30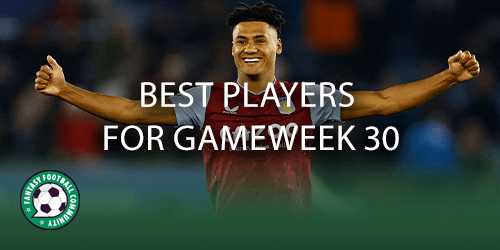 We take a look at some of the best players for Gameweek 30 based on their records against their upcoming opponents. Using previous head-to-head records and underlying stats from the Fantasy Football Scout members area to help us pick out some great FPL picks for the round ahead.
Picking out the best players for Gameweek 30 could be helpful in making both transfer and captaincy decisions. The more information FPL managers have the better our decisions tend to be in terms of having successful assets in our fantasy teams.
Bruno Fernandes v Everton
Manchester United will be looking to bounce back after their defeat in Gameweek 29. The Reds come up against an Everton side battling for safety. One player who could help Manchester United pick up all three points is Bruno Fernandes (£9.6m).
The Portuguese midfielder and penalty taker has picked up five goals and six assists this season already. As we can see from the graphic below, Fernandes has a very good record against Everton. In the five matches he played before this season he managed returns in four of them. His returns consisted of four goals, two assists and a two double-digit hauls.

Ollie Watkins v Nottingham Forest
Aston Villa look set for safety as they continue their push up the Premier League safety under the new manager. They face Nottingham Forest in Gameweek 30. Fortunately they have one of the most in-form strikers in the league playing for them.
Ollie Watkins has been in top form as of late (£7.5m). In fact the penalty taker has bagged a return in eight of his last 10 matches. As we can see below Watkins has a strong record against newly promoted sides before this season. The striker banked a return in half of his last 10 matches against promoted teams. His returns consisted of three goals and three assists.

Jarrod Bowen v Fulham
West Ham made up big ground in Gameweek 29 with their victory. They will be looking to cement their place outside of the relegation battle with a game against Fulham next up. One player who could help to achieve that is Jarrod Bowen (£8m).
The midfielder has failed to match his epic tally last season but could have plenty of potential in Gameweek 30. As we can see Bowen has a brilliant recent record against promoted teams before this season. In fact Bowen has managed four double-digit hauls in his last five matches against them.

James Maddison v Bournemouth
After recently sacking Brendan Rogers Leicester will also be looking to move well out of the relegation battle. They come up against a Bournemouth side conceding plenty of goals. Leicester's main man James Maddison (£8.3m) could have a very strong week.
Below we can see that Maddison has got a very strong record against promoted teams before this season. In the last 23 games against them the midfielder has returned in 14 of them. His points consist of seven goals, 13 assists and five double-digit hauls.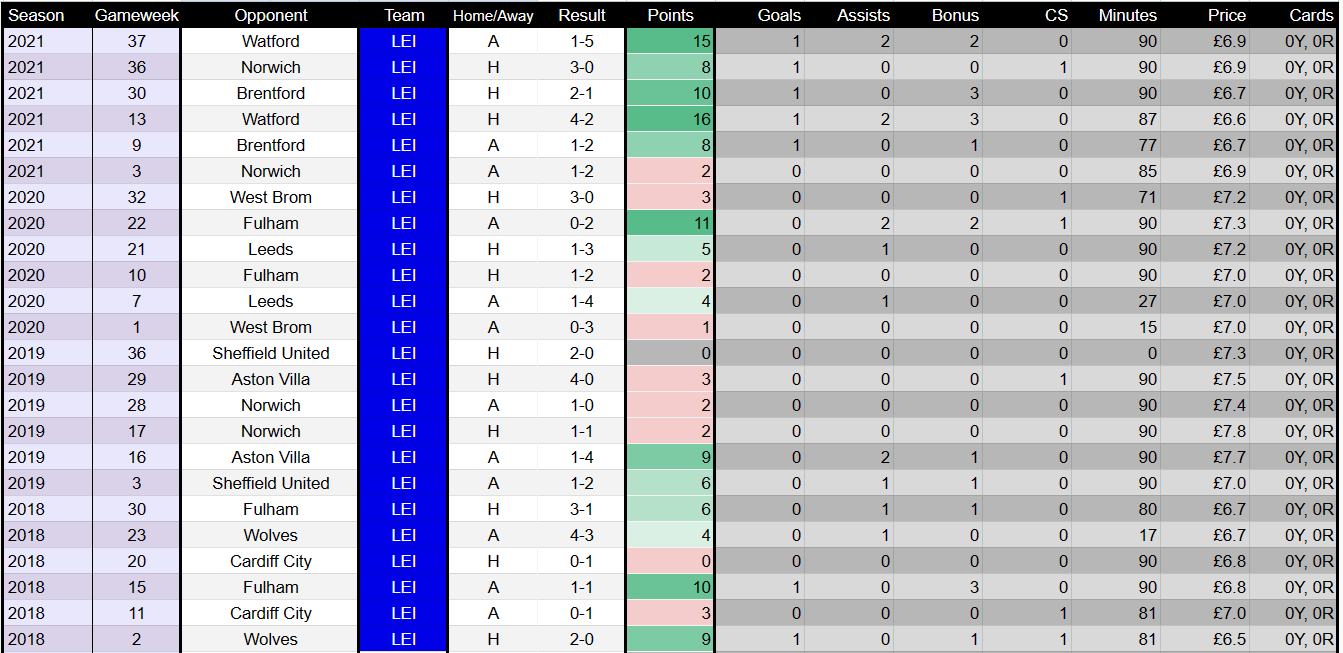 Harry Kane v Brighton
Tottenham have been inconsistent for most of the current season. In contrast their Gameweek 30 opponents seem to be building momentum. Tottenham's potential success could be heavily reliant on the performance of Harry Kane (£11.7m).
Kane has been an extremely reliable asset in FPL this season. The striker has accumulated 22 goals and two assists this campaign. Below we can see that in the eight matches he has played against Brighton before this season he has picked up a return in five of them. Amongst those points are five goals.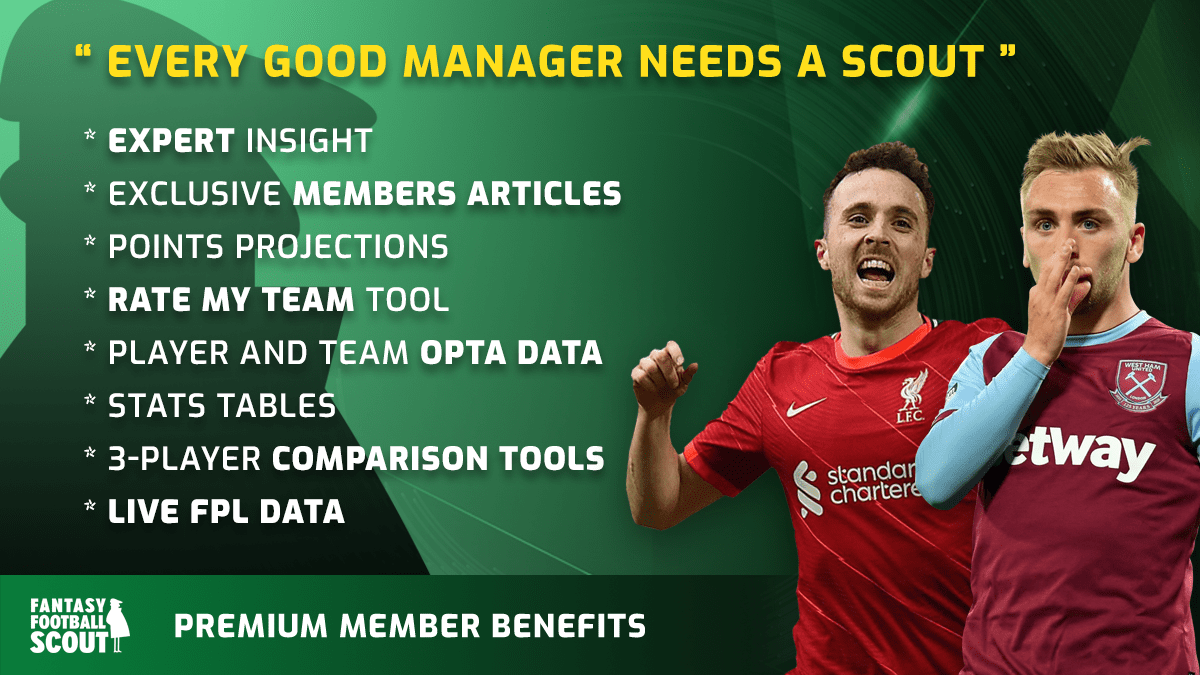 ---
Check out the best wildcard team for Gameeweek 30 in FPL right here.