Arsenal v Newcastle match report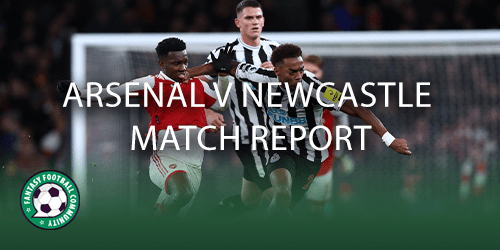 Taking a look at line-ups, goals, assists, clean sheets and anything else we could highlight that could have implications for FPL managers. We cover the Arsenal v Newcastle match report. Covering eye test and key moments through-out the match with the help of the Fantasy Football Scout members area.
Overviewing the Arsenal v Newcastle match report can be helpful in identifying key moments in the match. This can then give FPL managers a good insight into which players and teams looked good, key injuries, fitness and even more to help us make decisions in FPL.
Line-ups – Arsenal
Midfielder Bukayo Saka (£8.1m) starts the match after securing four returns in his last five matches. Gabriel Martinelli (£6.8m) also starts the match. The midfielder is in some great form this season and owners will be hoping that continues here.
Newcastle
Callum Wilson (£7.2m) returns after recovering from injury. The striker's last return came in Gameweek 14 where he managed a massive 19-point haul. Defender Kieran Trippier (£6m) will be hoping to extend his great run of form to six FPL returns on the bounce.
Key moments – First half
The match gets underway.
CHANCE! Newcastle try to clear the ball from their box but the clearance bounces off Gabriel Martinelli and lands at the feet of midfielder Martin Odegaard (6.6m) who is in a great position to shoot but his shot is way over the bar.
CHANCE! Bukayo Saka finds space on the right and darts past the Newcastle defence, finds a shot inside the box but its an easy save for the goalkeeper.
Arsenal are threatening early on.
Newcastle have started to grow into the game.
Newcastle midfielder Bruno Guimaraes (£5.7m) picks up a yellow card for his challenge on Arsenal striker Eddie Nketiah (£6.5m).
Callum Wilson receives a yellow card for his foul on Arsenal defender William Saliba (£5.3m).
Eddie Nketiah draws a yellow card from the referee for his foul.
Martin Odegaard receives a yellow card for his challenge.
Arsenal midfielder Granit Xhaka picks up a yellow card due to his late challenge.
The game is heating up and the referee is dishing out plenty of yellow cards.
The whistle blows for half time.
Second half
The second half gets underway.
Arsenal have started on the front foot.
Newcastle midfielder Joelinton (£5.9m) picks up a yellow card for his foul.
Newcastle midfielder Miguel Alimiron (£5.9m) receives a yellow card.
Bukayo Saka is becoming increasingly dangerous down the right flank.
CHANCE! Eddie Nketiah makes a weaving run into the box but Newcastle goalkeeper Nick Pope (£5.3m) is quick to snuff out the danger.
There has been two significant changes with both Callum Wilson and Miguel Almiron replaced.
CHANCE! Martin Odegaard sends in a dangerous cross which finds Gabriel Martinelli who heads it just past the post. That was a great chance to score.
CHANCE! Eddie Nketiah finds himself in a great position to score but the goalkeeper makes a fantastic save to stop him.
The whistle blows for full time and the match ends 0-0.
Standout FPL performances
Nick Pope was the biggest success today. The goalkeeper picked up a big 10-point return for his clean sheet and three bonus.
Kieran Trippier continued his fantastic form with a cool eight points for his clean sheet and two bonus.
Wlliam Saliba and Arsenal defender Ben White (£4.7m) both secured seven points for their clean sheets and bonus point.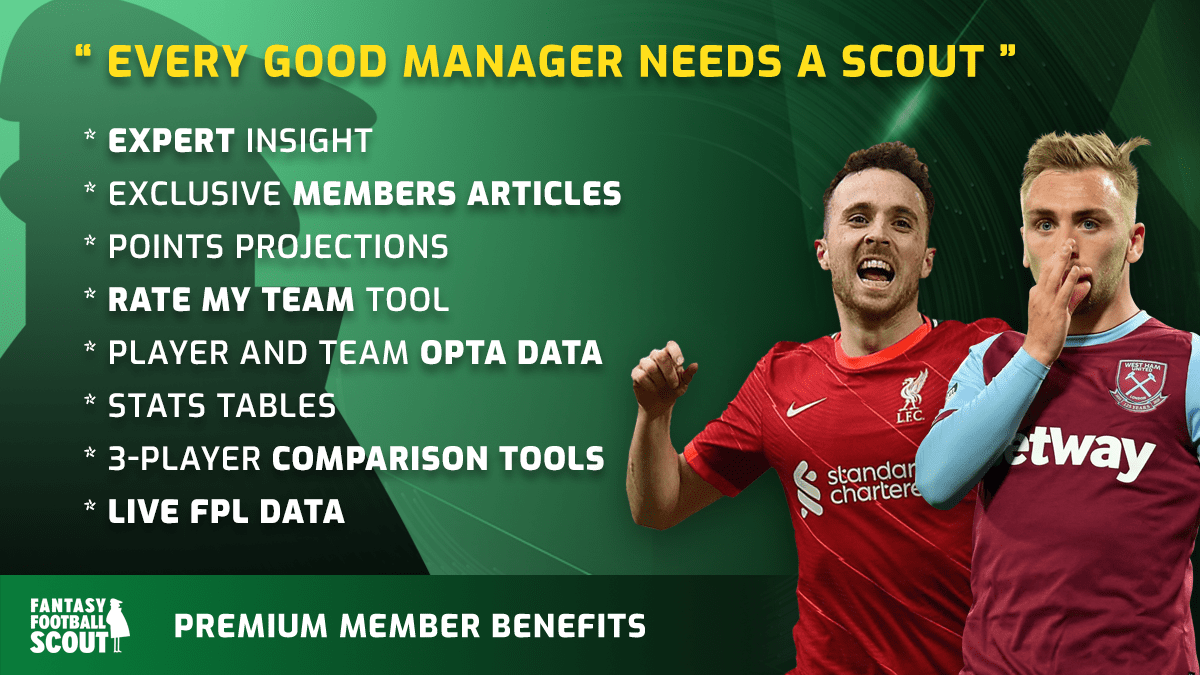 ---
What did the top 10k do this week? You can find out in our article here.