@FPLReaction's GAFFR Gameweek 26 review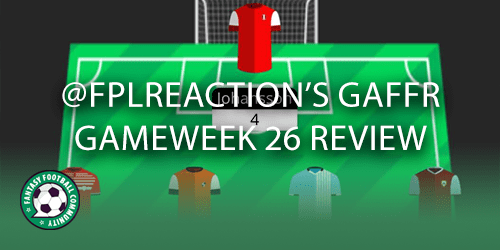 The latest round of Championship Fantasy is over. Because of this, we can take a look through Fantasy Football Scout and Fantasy Football Community contributor @FPLReaction's GAFFR Gameweek 26 review to see how his Gameweek went.
Taking a look through @FPLReaction's GAFFR Gameweek 26 review and journey in general can be helpful to other Championship Fantasy Football managers. Sometimes seeing into another managers gameplan can really help to bring clarity to our own decisions moving forward.
Gameweek 26 review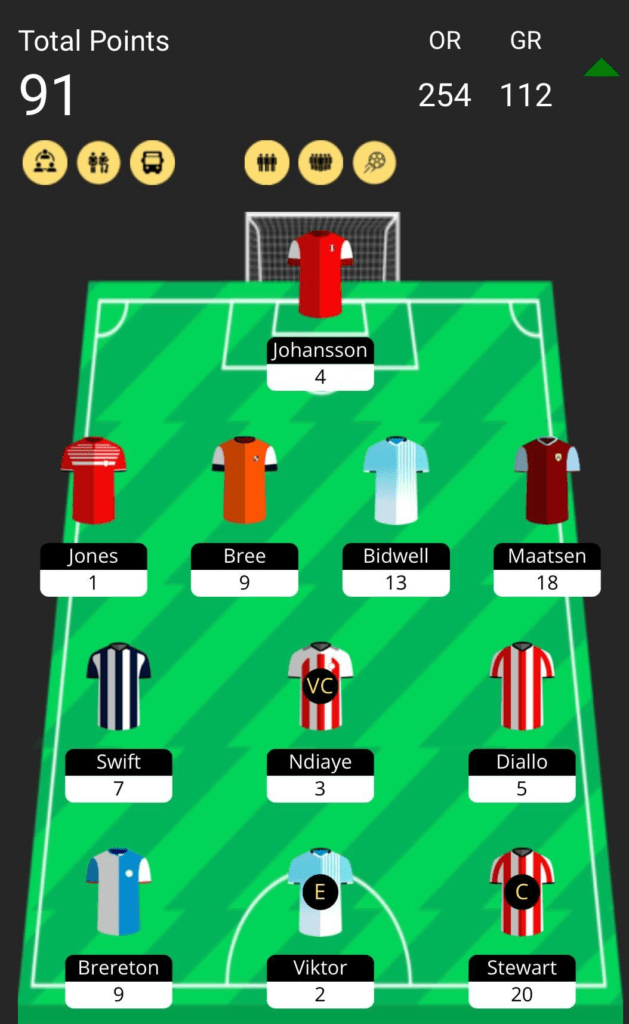 I finished the previous Gameweek with a rank of 327th in the world. We can see above that I made real progress on that this week.
I managed 91 points this week which led to a rank of 254th in the world. This meant I have climbed a huge 73 places, really good progress considering the horrible start to the season.
My biggest concerns at the moment have to be Middlesbrough's Jones and West Brom's Swift. Jones hasn't started the last two matches and Swift didn't start one of the same two matches but when he did start the second, came off unusually early. Swift still managed seven points and has got ok fixtures so I am undecided as to what to do with him.
My defence really came good other than Jones this week. Burnley defender Maatsen was the standout, scoring two goals and collecting a second half clean sheet. Coventry's Bidwell scored too which was a nice surprise.
My transfer in this week was Blackburn striker Brereton. He managed nine points from an assist, yes I finally sold QPR striker Dykes.
The biggest disappointments were Viktor, Jones, Ndiaye and Diallo. Although Diallo did return five points, I expected more from him, especially with a game against Blackpool. Viktor and Ndiaye both underperformed in comparison to their usual performances.
Captaincy went ok this week. Stewart was always going to get the captaincy against Blackpool. He scored but I did expect more from him.
Overall Gameweek 26 was a success. Captaincy worked ok and most of the team returned.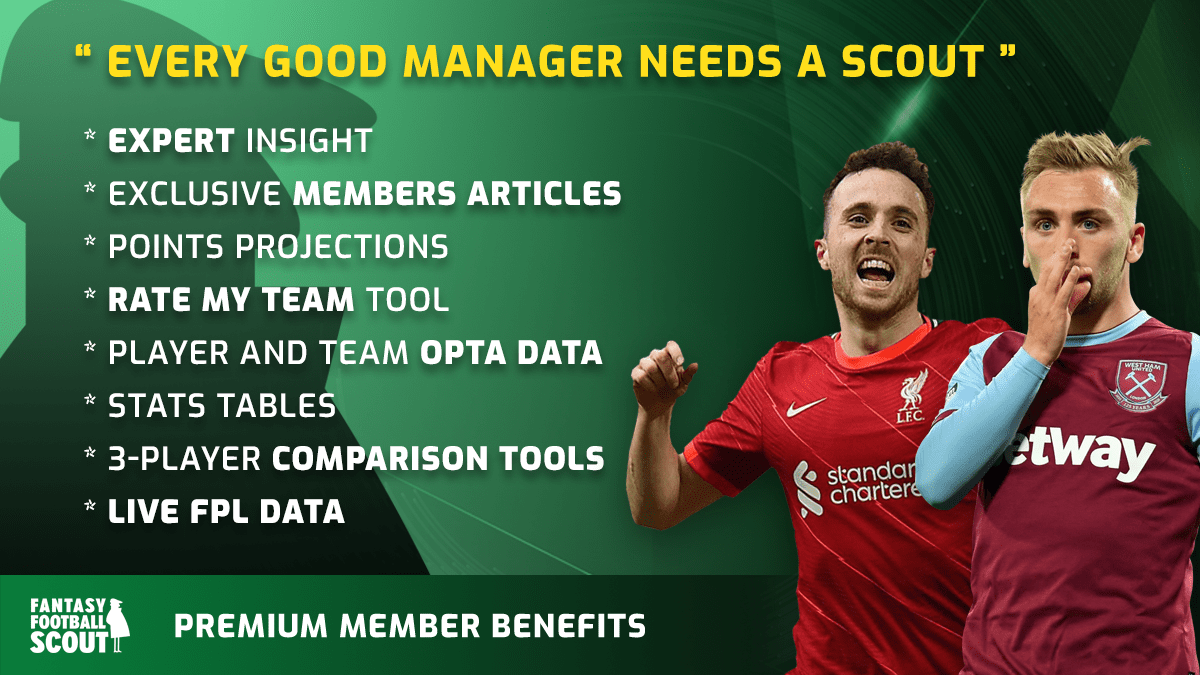 ---
Did you miss all of the action in Gameweek 26? We take a look at the highest GAFFR scorers in each game of the round in our article here.