FPL Draft: Getting ready for Gameweek 2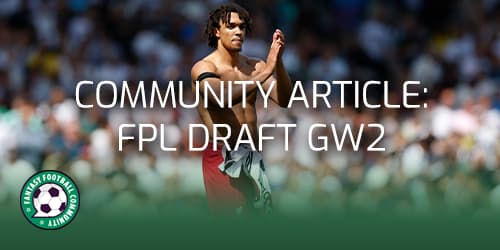 FPL Rabbi is a regular in the draft version of the game. Over the course of the season he will be talking us through his thinking as well as keeping us abreast of what is happening in his league. Here he talks us through his FPL Draft team from Gameweek 1 and looks ahead to Gameweek 2.
After managing to schedule our first actual draft night get together after four years, I managed, not only to get some hot pizza and cold beer, but also a quite balanced team! I was selecting sixth in a 10-team FPL draft team. This was the first time I haven't picked first or last, as difficult to believe it may be.
Salah, as well as two each from Spurs and City were picked in the first five picks. This left me with a quite obvious but still an "am I really going to do it" pick with Trent in sixth overall. We've been playing FPL draft ever since it was first introduced and this is the highest pick ever for a defender.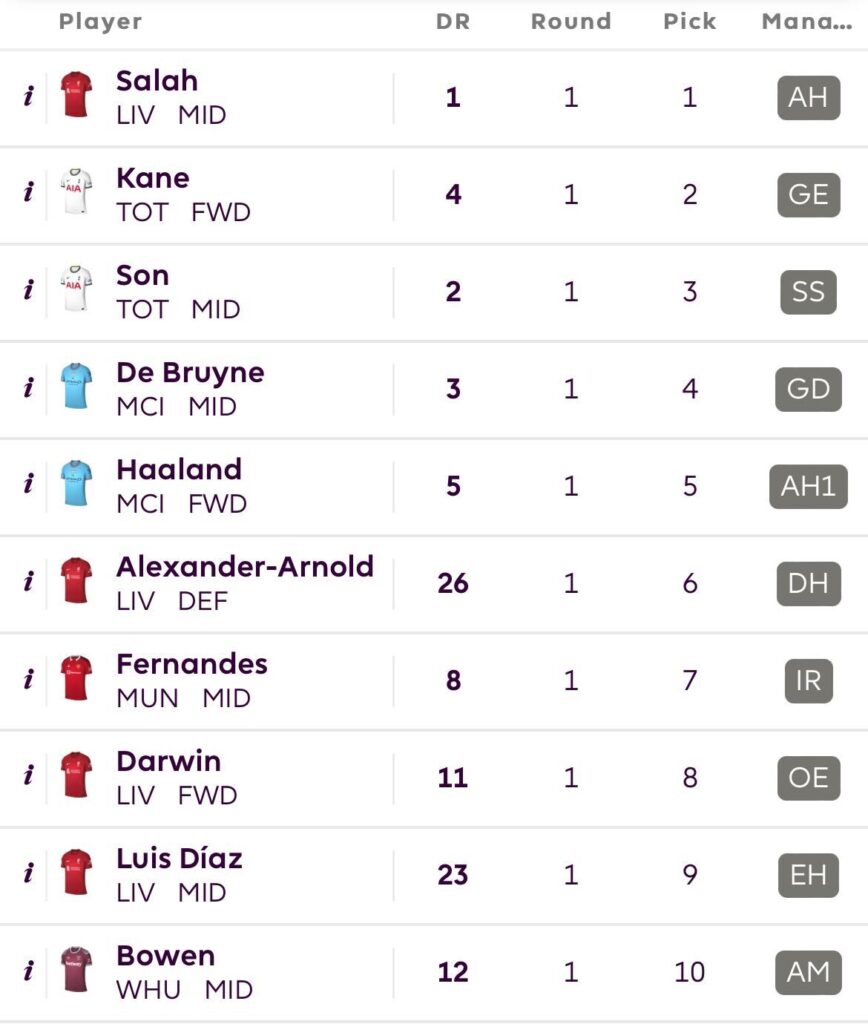 Maddison, Havertz, Coutinho and Sancho constructed my first five picks. Mitrovic, Lingard, Cash, Cucurella and Dier followed before Sá came in between the sticks and Werner (who I hoped would join Newcastle), Jonny, Olise and Leno completed my team.
Gameweek 1
In Gameweek I had a local derby against my oldest brother. We strongly believe Head-to-Head is the only right way to play the draft and in this match Mitrovic and Dier did most of the work. Maddison was the only other player who returned for me in Gameweek 1.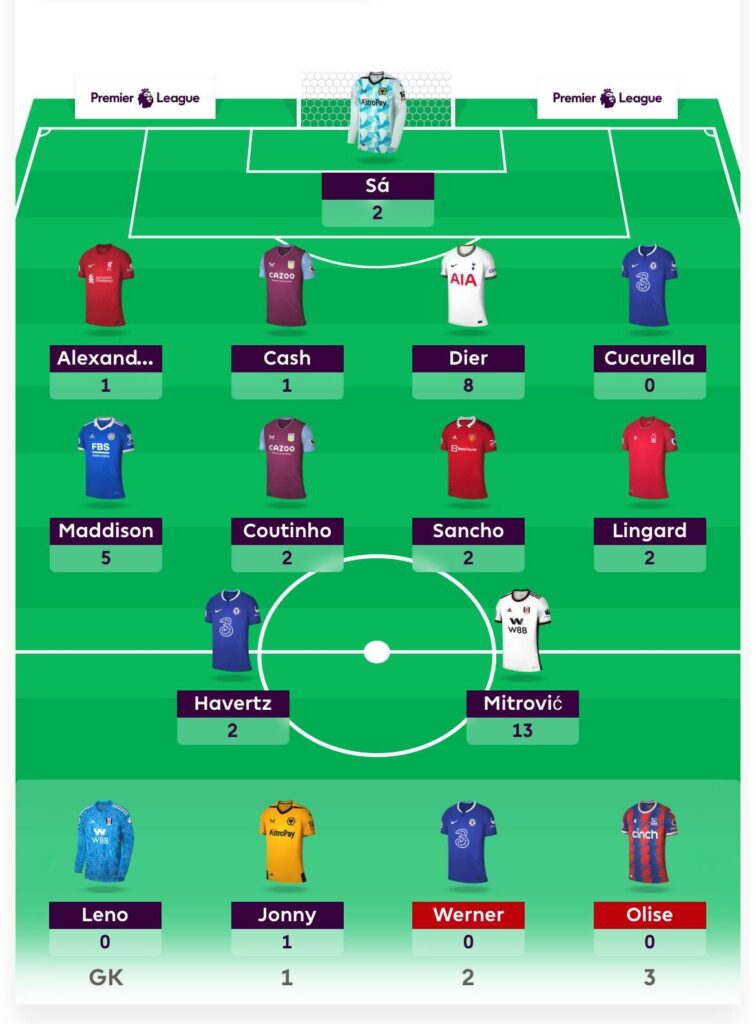 I finished the Gaemweek with a win and three points. Even better, I managed to get the lowest total points from all winners on Gameweek 1. This means I get to pick sixth in the wavers before Gameweek 2.
My plan is, at the moment, to sell Werner, who already left the league. Wolves' new signing Gedes has bee classified as a midfielder so he isn't an option, but anyone with a chance of playing would do at this point.
Other potential transfers
Looking at the rest of my team there are a few other issues that I need to rectify. Crystal Palace's Olise is injured. I also think there are better midfielders around, even someone like Andres Pereira who's available.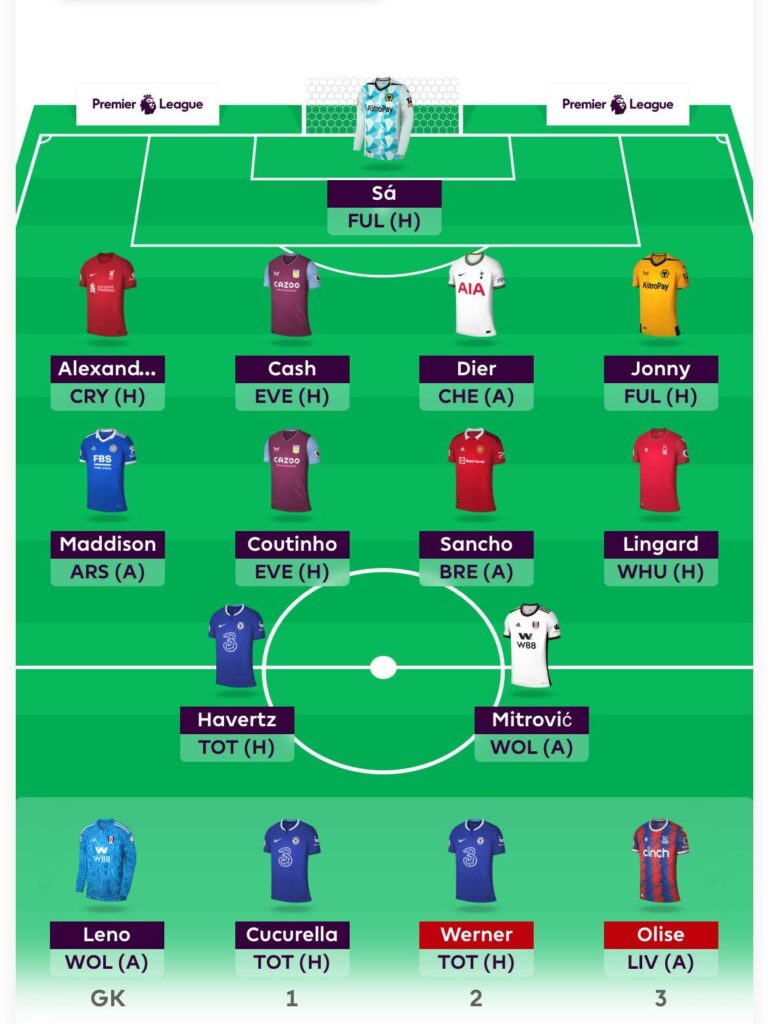 I also have Jonny from Wolves. However, Wolves don't look like a team that's going to keep clean sheet so there's really no need for the double up with Sá.
Gameweek 2 match
The team I'm facing is someone who picked second overall. He lost in Gameweek 1 and has Kane, Mount and Romero in his team. All these three picks meet each other in the London derby. In additional to that he has the Bamford-Rodrigo Leeds double up, so he has many eggs in not so many baskets.
Hopefully, I'll be able to get enough points to continue my winning start to the season and get the 2022/23 season to a flyer.
More on that, next week.
---
It's never too late to set up a league and start playing FPL Draft. For more information on the game click here.