Community Article: What is Fantrax Draft?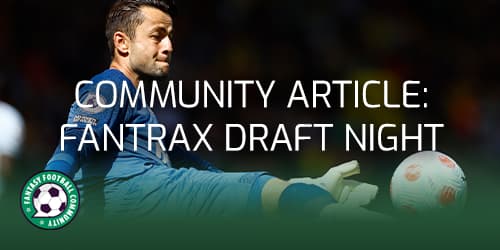 FPL Shake n Bake is a FPL and GAFFR content creator. This season he is also trying his hand at the Fantrax Draft game. Brett talks us through the game as well as how his draft night went.
Towards the end of last season I saw a bunch of Coventry City fans, on Twitter, discussing holding a draft based FPL season. I decided to get involved. The closest I'd ever come to playing a draft style game, was when playing Fantasy NBA last season, and watching FX's The League (a must watch for anyone who likes playing fantasy sports.)
What is Fantrax Draft?
For those of you not familiar with a draft game, you have a mini-league usually of between 8-16 members. On the day of the Fantrax draft you take it in turns to pick players. Once you own a player, he's yours, and no-one else can own him. No-one else gets his points.
For our league, we've opted for Fantrax draft as the competition of choice. Everything I've heard from those within the FPL Community playing Fantrax are positive. I like the fact that it creates its own little community in your league. I can't wait to get started!
Draft styles
There are several draft styles, including:
Auction – where you have a set budget at the start of the draft can bid on players, who go to the highest bidder)
Snake – Order is set in a random order and reverses each round) and the games can either be played with standard scoring or on a Head to Head basis
Official FPL draft game
There are several different games, all offering their own variation of a similar premise.
My League
We've opted for a Snake draft, in a head-to-head league. The open slots in the league were filled, and a group chat set up. We have 12 members, brought together by a love of Coventry City, and Fantasy Football.
Apart from the initial chats, the activity really kicked off with the setting of the draft order. Held by a virtual Duck Race, I've ended up in one of the worst positions, eighth. With the snake order, this means I will pick eight in the first round, and seventeenth in the Second round. We will be alternating between the two positions as the rounds continue. This means that my overall picks coming in:
8th
17th
32nd
41st
56th
65th
80th
89th
104th
113th
128th
137th
152nd
161st
176th
185th.
Each round I'm at the mercy of those ahead of me, and never get the benefit of two close together picks. This meaning my strategy is going to have to be fairly flexible as the board changes with each pick.
If you get an early pick, great you have the choice of the superstars. If you end up near the bottom of the draft, you still get to pick early in rounds, as the order reverses on itself in alternating rounds. But here I am, with the order that's been set. Looking for any way to maximise my teams performance I can find.
Preparing for the Fantrax draft
Ahead of the draft, I used the excellent Will Rivers Top 150 Draft Cheat Sheet. By doing this I started to imagine what my squad would look like if our draft followed this convention.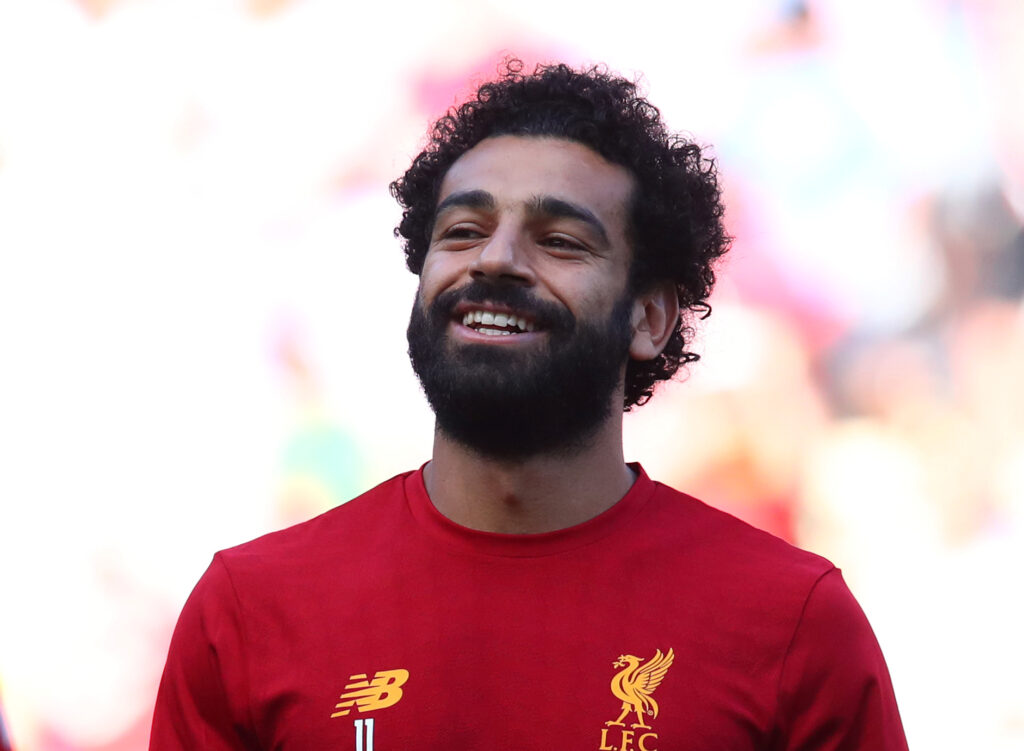 The biggest mindset change from FPL to draft is that you can't play safe with Effective Ownership. Once someone has Mo Salah, you can't pick him too. Each player is yours and only yours. The head to head aspect of the game however does limit the damage that they can do to your team. You only face the players that you don't own a handful of times throughout the season. You might even get lucky and play against Salah and other premiums on a week they're being rested.
With Fantrax, the scoring is slightly different to your standard FPL scoring. Goals and assists are still key, but there are points available for other actions such as:
successful dribbles
clearances
blocked shots
high claims conceded
This brings in benefits to more defensive minded players too.
The Draft
We scheduled our draft for 8am on a Thursday morning. During the draft the group chat came alive once again. The first few picks came and went quickly, Erling Haaland, Trent Alexander-Arnold, Kevin De Bruyne, Mo Salah, Harry Kane, Heung Min-Son all went in a matter of minutes… but then we hit the first delay. The person picking seventh was nowhere to be seen.
After half an hour or so, he arrived, and took a gamble on Raheem Sterling. I think he could be in for an excellent season, but was hoping to pick him up in the second round. Now I was on the clock. It came down to two players for me. Andy Robertson or Joao Cancelo. Cancelo was who I was expecting to pick based on who I thought the seven players in front of me might have gone for. However, Robertson was a player I enjoyed owning in FPL last season. So I opted for the Scotsman. At this point last week it still looked like Man City were signing Marc Cucurella, and so with an additional threat to his minutes/role, Cancelo was left in the draft pool. He was picked up just four picks later.
The draft continued fairly smoothly, with the following players joining my squad
Bukayo Saka
Riyad Mahrez (maybe he won't troll me quite so hard in this format of the game)
Wilf Zaha
Kalidou Koulibaly
Harvey Barnes
Edouard Mendy
John McGinn
Keiran Tierney
Patrick Bamford
Takehiro Tomiyasu
Eberechi Eze.
Raul Jimenez
Tactics
In the remaining rounds, I picked up Diogo Dalot, Christian Norgaard and then I spotted an opportunity. One of our teams was yet to pick up a goalkeeper. So even though I already owned Mendy, I selected the best available goalkeeper option – Lukasz Fabianski. This was mostly so he was unable to be claimed by the keeperless team. But he also gives me options having two decent keepers to play the fixtures, or on the trading block throughout the season.
Overall
The whole draft process was a lot of fun, but there is no time for tinkering ahead of the pre-season (except for with your starting line-up). There will be the odd clamour for free agents, depending on if anyone joins the league. Of course if one of your early picks leaves the Premier League during the transfer window then you will no doubt feel hard done by.
There have already been a few free agents picked up by teams and a few trades offered (and rejected). I myself have dropped Norgaard and replaced him with Brenden Aaronson.
We have our squads, we now have to play with our cards that have been dealt.
Draft leagues seem to be becoming more and more popular in the community. If you've not tried one yet, I'd recommend giving it a go.
Gameweek 1
First up for my squad, is a game vs Aloisi's all stars. This team contains Darwin Nunez, Reece James, and Jack Grealish. As well as sixth round pick of Cristiano Ronaldo, who if he plays, could be a steal at that point of the draft.