When should I use my triple captain chip?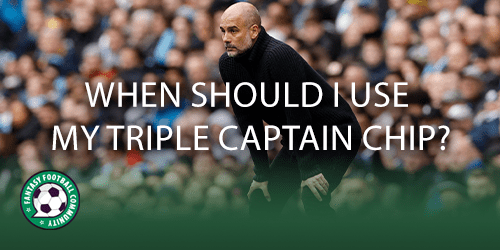 We look at one of the most asked questions in the FPL community at the moment, when should i use my triple captain chip? With the help of the amazing tools on Fantasy Football Scout we can try to find some of the best Gameweeks ahead to use the chip.
As we approach the latter stage of the season managers will be looking for ways to gain rank or an edge over their mini-league rivals. One of the ways they can do this is with the use of a chip. So, when should I use my triple captain chip?
Fixtures
As we can see, the fixture ticker ranks teams at the top with the best fixtures, all the way to the teams at the bottom with the worst fixtures. This can help to identify which Gameweeks could be better to utilise the triple captain chip.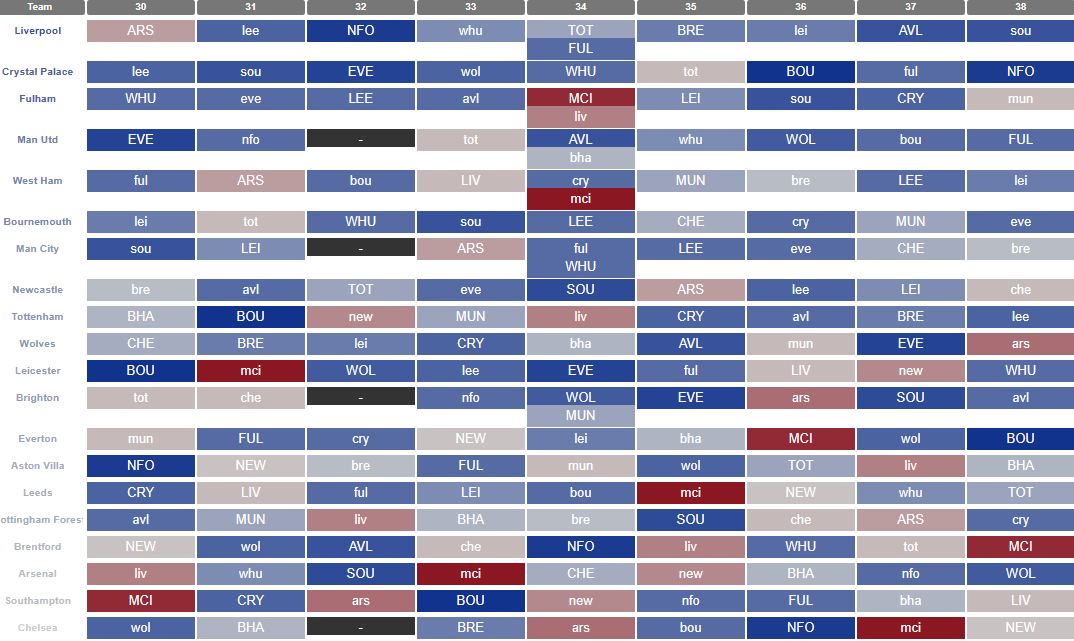 Gameweek 34
The most experienced FPL managers tend to use their triple captain chip during double Gameweeks and Gameweek 34 offers exactly that. The following teams have two fixtures in Gameweeks 34:
Manchester City
Brighton
Manchester United
Liverpool
West Ham
Fulham
Gameweek 34 is a great opportunity to activate the triple captain chip. Manchester City rank top of the fixture ticker so it could be a great time to use the triple captain for striker Erling Haaland (£12m), especially with fixtures against Fulham and West Ham.
Another great option could be Manchester United midfielder Marcus Rashford (£7.3m). He faces fixtures against Aston Villa and Brighton. Other options include Brighton midfielder Kaoru Mitoma (£5.6m) and Liverpool midfielder Mohamed Salah (£12.8m).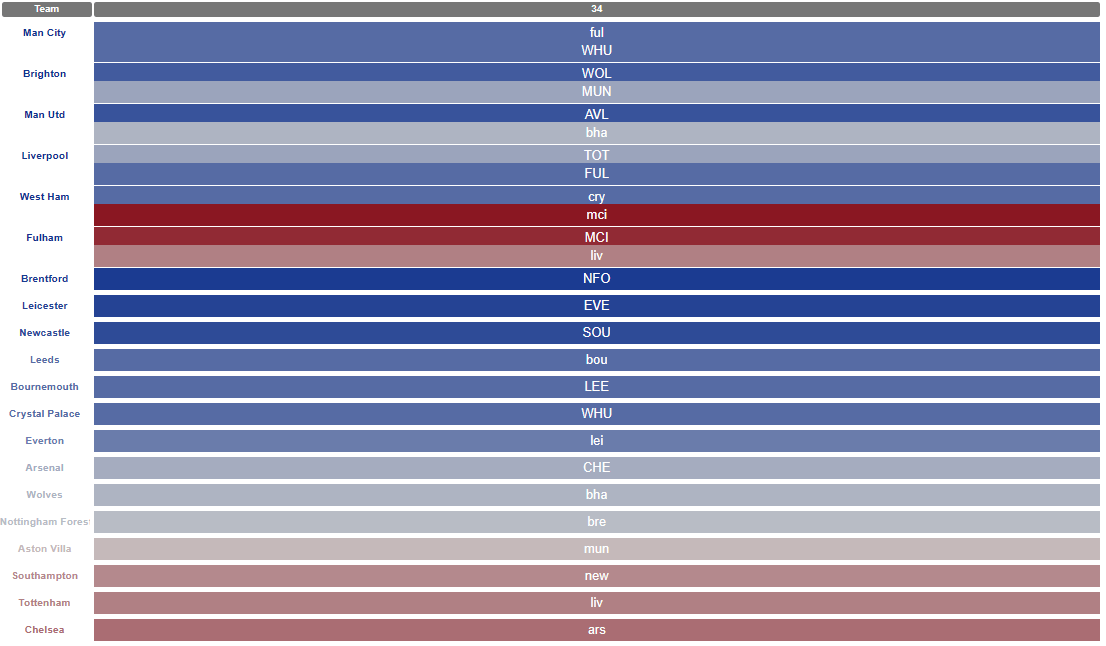 Gameweek 37
One Gameweek the fixture ticker does not show is Gameweek 37. There is a very likely chance that the following clubs will play twice:
Brighton v Southampton and Manchester City.
Chelsea v Manchester City and Manchester United.
Manchester City v Chelsea and Brighton.
Manchester United v Bournemouth and Chelsea.
For managers looking to avoid using their triple captain in Gameweek 34 then Gameweek 37 could be another decent round to use it. Many would look to Marcus Rashford or Erling Haaland again.
When should I use my triple captain chip?
There are some great single Gameweek fixtures from now until the end of the season. However, the ceiling is much higher when using the triple captain in a double Gameweek. Because of this, the fixtures, and the consistent assets that have great fixtures, double Gameweek 34 is the last best opportunity to use the triple captain chip.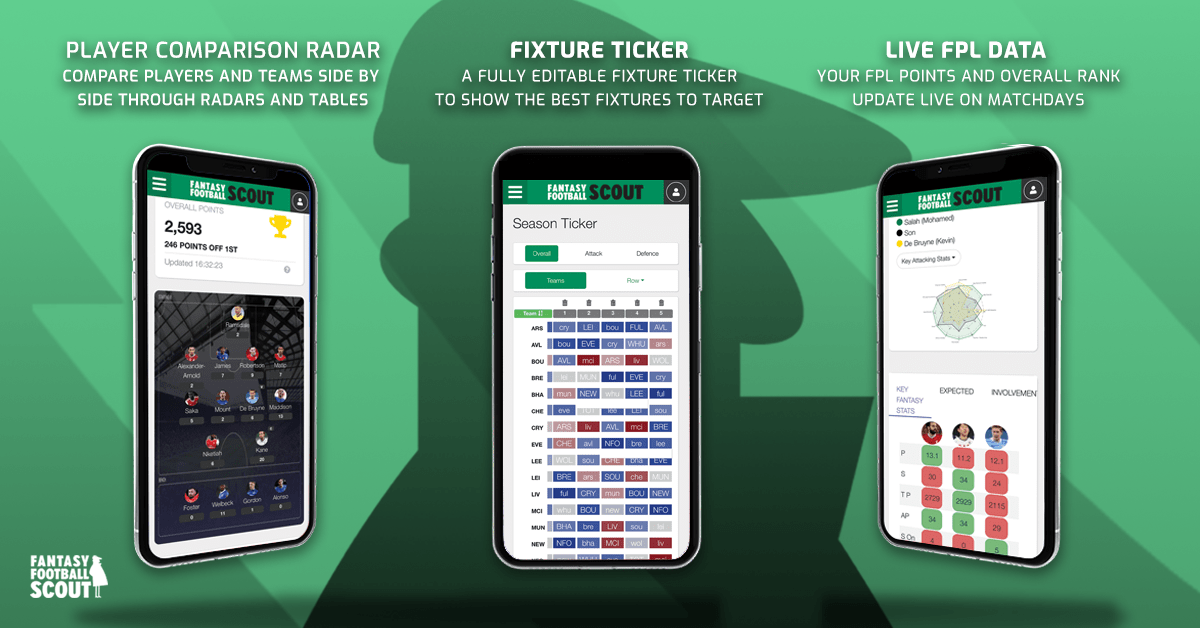 ---
Looking to gain rank or an edge over your mini-league rival? Check out the best differentials for Gameweek 30 right here.