What to expect from Gameweek 9?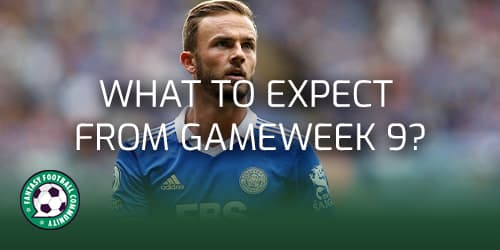 Using the Official Premier League website and the Fantasy Football Scout members area we look at what to expect from Gameweek 9. The previous head-to-head records between teams can be really useful in making informed FPL decisions.
Answering the question, what to expect from gameweek 9? This could be vital when it comes to decision making. Deciding on a transfer or captain can sometimes take great thought and with the help of extra factors managers could make better informed decisions in FPL.
Arsenal v Spurs
In the 60 matches played between the two clubs, Arsenal have won 22, whilst Spurs have took just 15 wins.
In the last five meetings there has been more than two goals scored in all of them.
Arsenal forward £8.1m Gabriel Jesus and Arsenal midfielder £6.6m Gabriel Martinelli are the highest owned players in the game.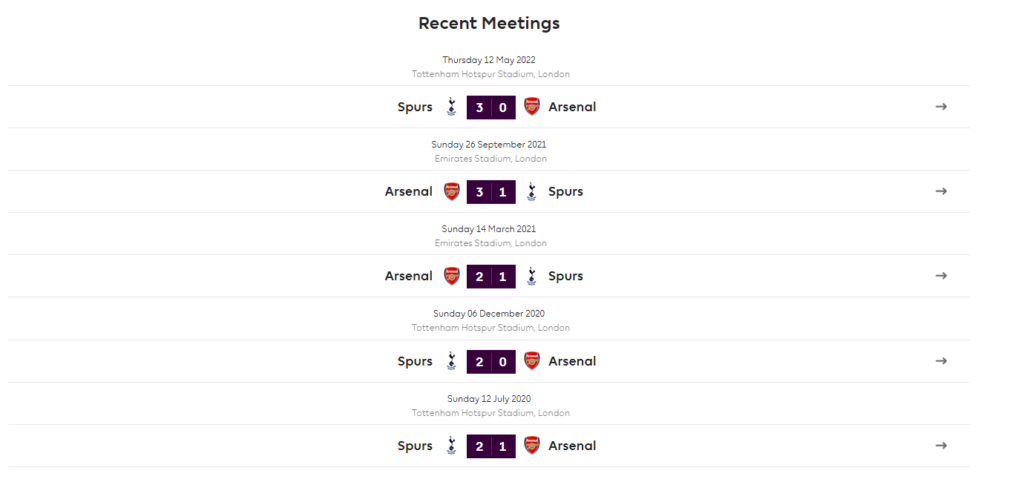 Bournemouth v Brentford
Brentford striker £7.2m Ivan Toney will look to extend his five goals and two assists with 20% of managers now owning the forward.
Some managers could choose to gamble on £5.7m Bournemouth striker Dominic Solanke after his 12-point haul against Nottingham Forest in Gameweek 6.
Crystal Palace v Chelsea
Chelsea have won a whopping 20 times in their 26 matches against Crystal Palace.
In the last five meetings, Chelsea have kept three clean sheets.
FPL managers may be hoping we see returns for the 35.5% owned £6m defender Reece James. His last return was in Gameweek 4.

Fulham v Newcastle
In the 28 matches played between both teams, Fulham have won 12 and Newcastle 11. This could suggest it may be a tight game.
Fulham have failed to score in three of the last five matchups.
It could be a case of Newcastle defender £5.4m Trippier versus Fulham forward £6.9m Mitrovic as both are the highest owned players within this tie.
Liverpool v Brighton
Liverpool have won seven of the 10 matches played against Brighton with the latter winning just once.
The Reds have only kept one clean sheet in their last five meetings.
FPL managers will be hoping to see a return to form for £7.4m defender Trent Alexander-Arnold and £12.9m midfielder Mohamed Salah, both have not met many expectations this season.
Southampton v Everton
In the 46 matches played, Everton have come out on top with 20 wins, Southampton fall short with 14.
There have only been more than two goals scored in one of their last five matches.

West Ham v Wolves
This could be a tight contest. In the 12 matches played, West Ham have won five whilst Wolves have won six.
No player in this tie has more than 6% ownership in FPL, this could be a match most managers have little interest in from an FPL perspective.
Man City v Man United
In the 50 matches played, Man United come out on top with 24 wins to Man City's 17.
Man United have managed to keep three clean sheets in their last five head to heads against Man City.
Many managers could be looking, once again, to £12m striker Erling Haaland for the captaincy.
Leeds v Aston Villa
In the 28 matches played, both have taken more than seven wins each. There have also been a huge 10 draws between the clubs in that same period.
There have been 15 goals scored in the last five matchups, that is three goals on average scored per match.

Leicester v Nottingham Forest
Defensive assets £4.1m Neco Williams of Nottingham Forest and £4m Danny Ward are the two highest owned players in this match. Owners could well be tempted to start one of them.
£7.9m midfielder James Maddison could be on lots of FPL watchlists. He has picked up four returns in his first seven matches.
---
You can stay up to date with all of our great FPL content, all in one place, right here.