What next for Gareth Bale?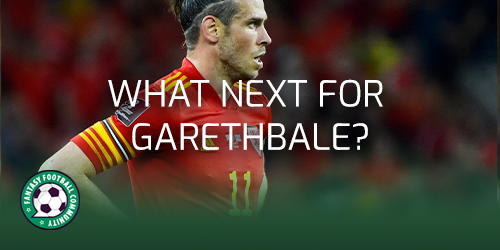 Gareth Bale has announced that last weeks Champions League victory was his last match for Real Madrid. Could FPL managers see Bale grace their team sheets again during the 2022/23 season?
Gareth Bale's announcement that he is leaving Real Madrid now that his contract has run out will spark a lot of discussion. Where will the Welshman's career take him next?
Bale's Wales will face either Ukraine or Scotland in Cardiff on the 5th of June to see which side makes it to the World Cup in Qatar. With Bale captain of the Welsh national team he will want to be in peak condition ahead of the November World Cup should Wales make it. This means that many football commentators are anticipating a move to a big stage club for Bale.
Odds on favourites
Sky Sports have Welsh side Cardiff City as favourites to attract Bale's signature this summer.
After this a move to the MLS seems likely according to the betting odds.
Old club Tottenham are also one of the favourite destinations for Bale. Bale spent the 2020/21 season on loan with Tottenham. That season he made 20 appearances and returned 113 points for his FPL managers.

Bale in FPL
If Bale does return to the Premier League this summer he could once again prove to be a fantastic FPL option. All About FPL highlight Bale as the 12th highest scoring player in a single FPL season.
FPL Chatter
There has been some chatter in the FPL community about where Bale might go next. FPL_noob proposes a move to Newcastle in his latest poll.
---
Keep up to date with the latest new signings in our pinned article.