UCL Fantasy expert team reveals for Matchday 4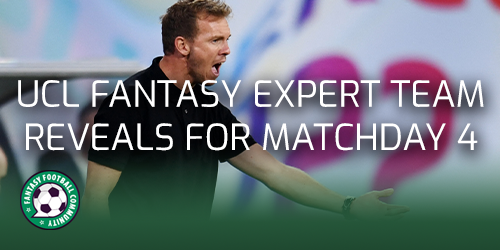 We check out some UCL Fantasy expert team reveals for Matchday 4. Champions League Fantasy is here! We take a look through some of the most experienced managers teams ahead of the new round. We will see why they have made some of their decisions and some of the things that could change within their teams.
As the Matchday 4 deadline approaches thick and fast UCL Fantasy managers will be scrambling to clarify some big decisions. Looking at expert team reveals for Matchday 4 can help bring clarity to our own decisions within our teams.
@FplToni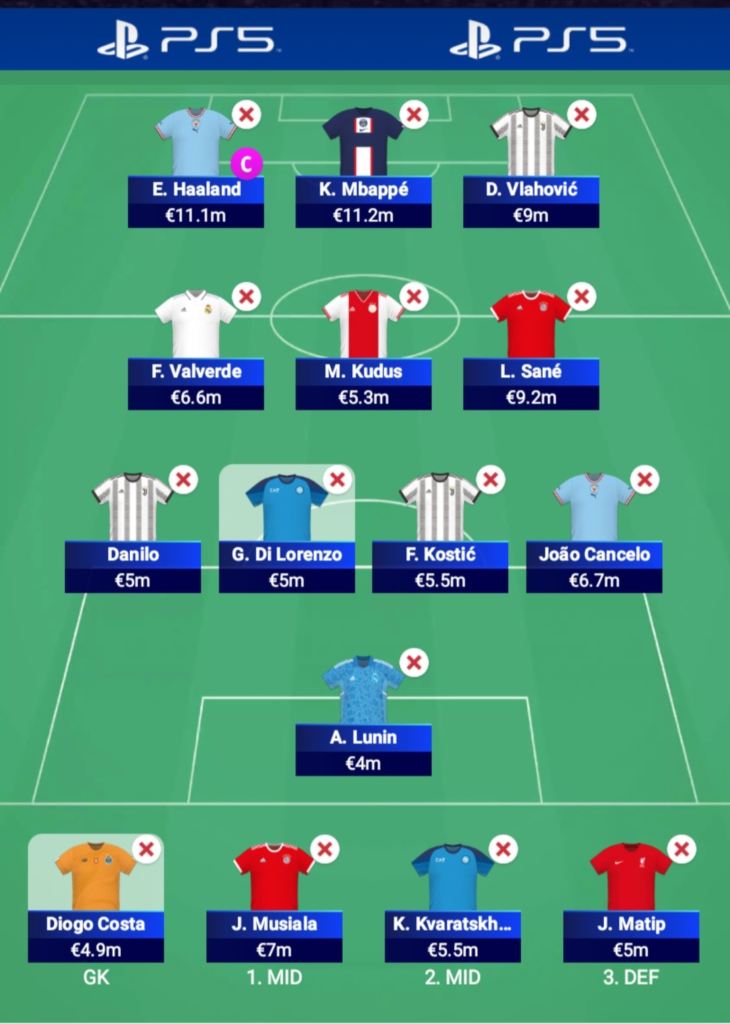 Notes
With both chips used, I need to stick with the players I picked.
I will wait for Man City line-ups to confirm my captain, but we could see Pep protecting Haaland because they should win comfortably.
@TheLineUpBrazil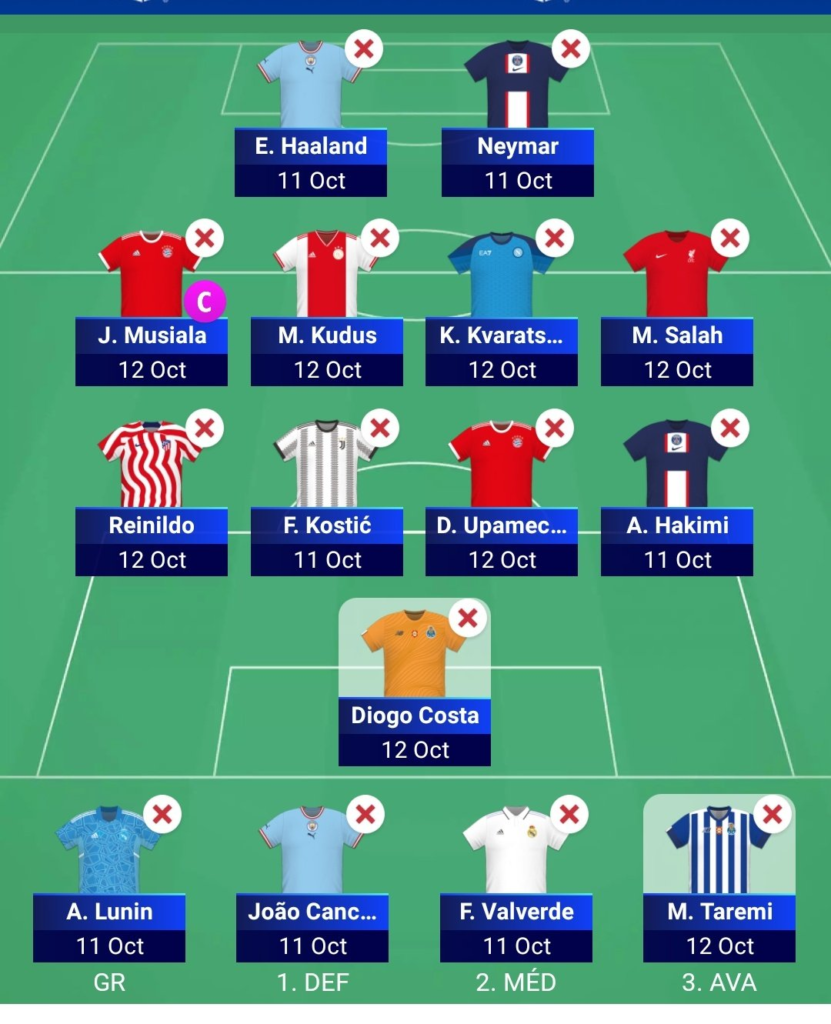 Notes
My two free transfers will be suspended goalkeeper Adan, for Diogo Costa. And the benched Milik for Taremi.
My Tuesday captain will be Haaland.
@FplRossoneri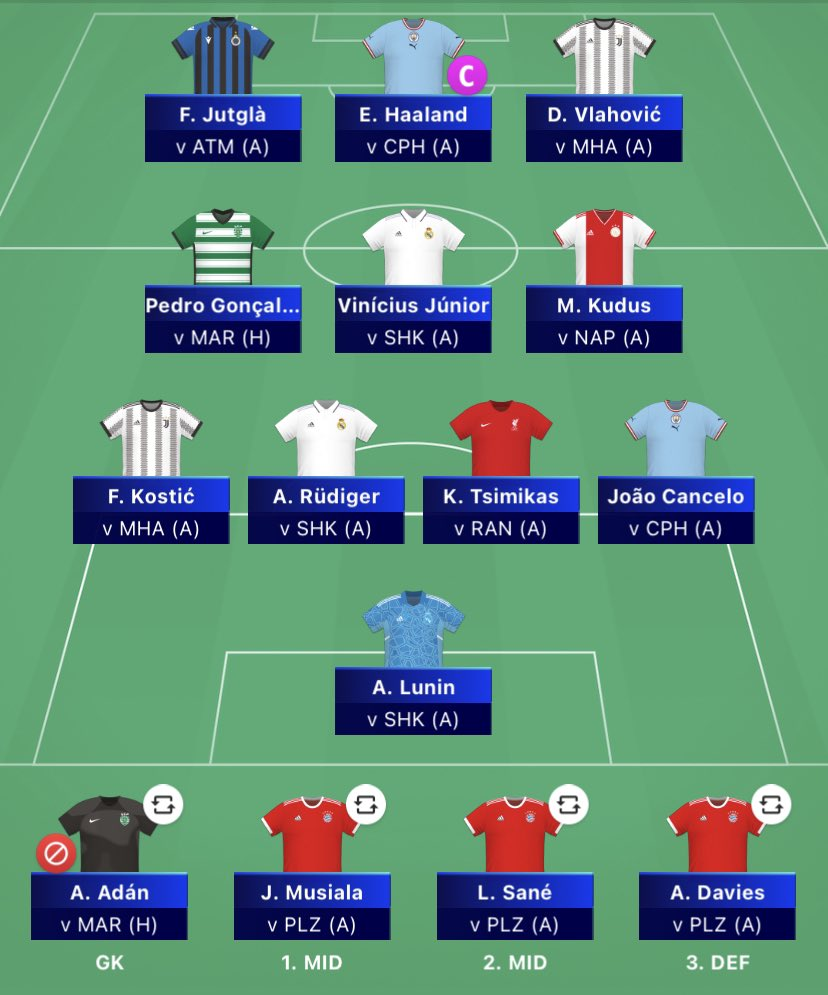 Notes
That's my bus Team for Matchday 4 at the moment. I have a few fires to put out with the unfortunate injury to Davies and now Musiala testing positive for Covid-19.
My plan is to make my two free transfers as late as possible so that I have ample time to take in all the injury news.
Over the top of my head, I am looking at Bellingham and Guerriero as direct replacements for Musiala and Davies!
The great thing is we get to see Man City line-up and if Haaland is rested then I might pivot and go for Mbappe/Benzema and just keep Musiala/Davies.
@Konate_FPL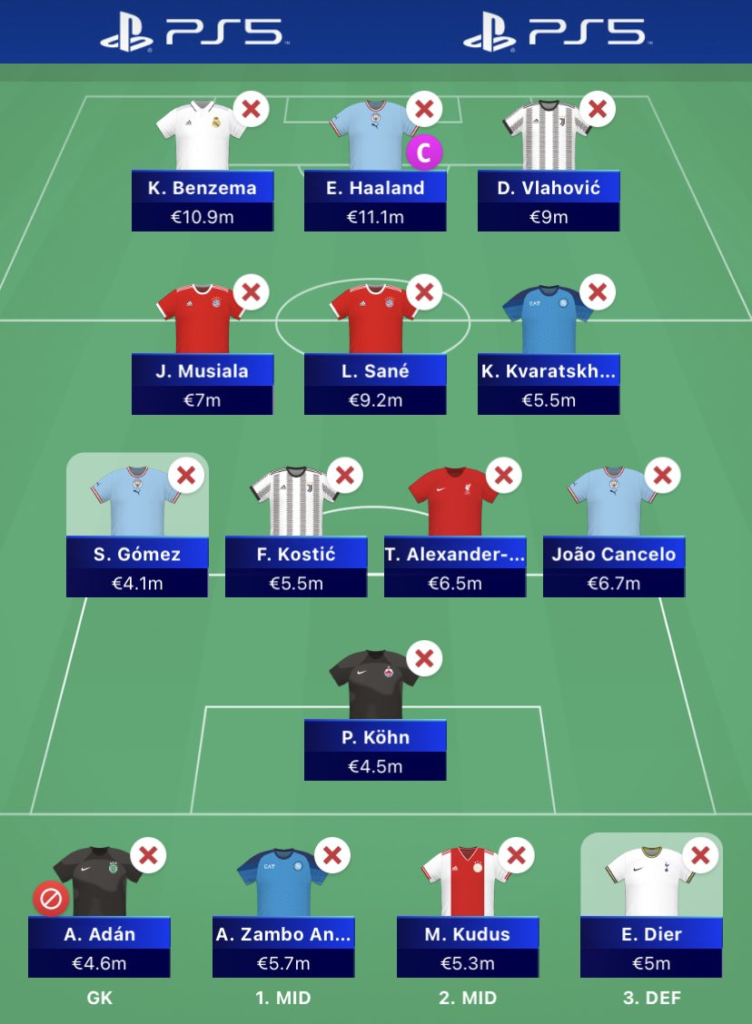 Notes
Matchday 4- Davies & Tavares —> Gomez & Dier planned.
Keeping the double Bayern attack for one more Matchday and then I am planning to move Musiala on.
Double Napoli midfielders stay for the back-to-back home games.
Benzema stays (banking on him being fit) and Haaland will be my Tuesday captain but is line-up dependant.
Didn't realise Musiala had COVID. The alternative is Bellingham in for Musiala and holding Tavares.
@uclfantasypod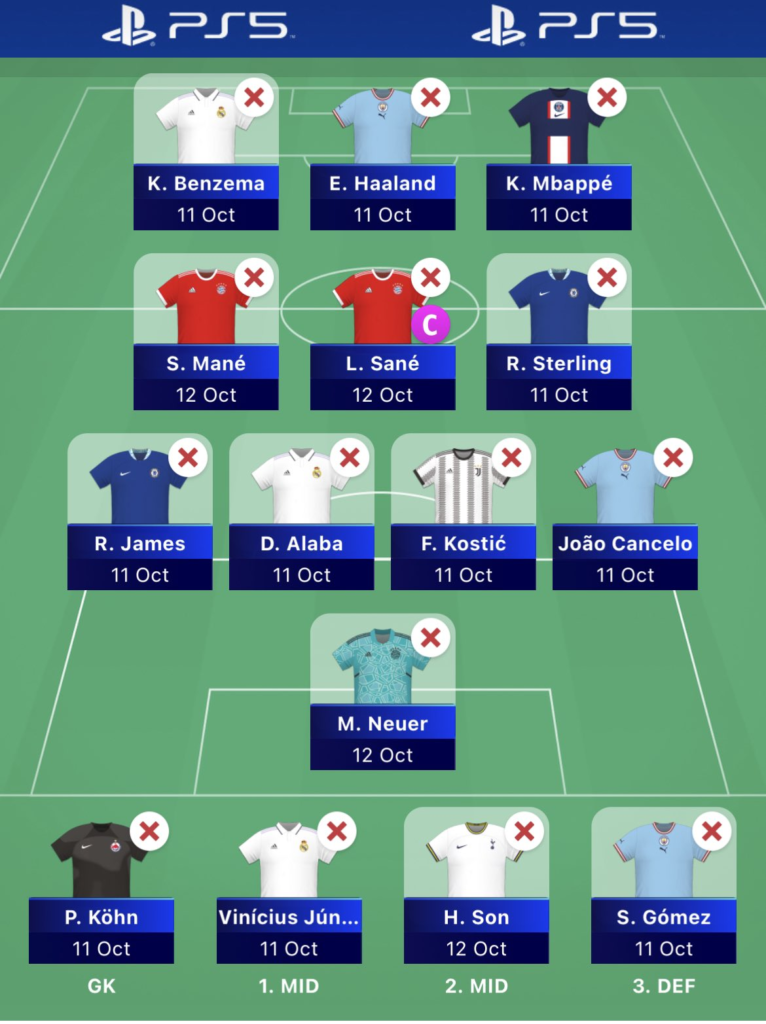 Notes
99% chance I use my Limitless this week.
News of Musiala catching covid gives me confidence that Mane and Sane start.
Man City assets are a total maybe as we see team sheets.
I actually hope Haaland doesn't start. Milan still have everyone injured and Chelsea players fit the bill of playing on a Tuesday.
My defence is very Tuesday centric as I don't trust defenders this season. Son is a wildly differential punt and I hate that he's a Wednesday player. It's a pure gut decision. Neuer rotation-free risk so he's a nailed choice this week as back up for the Wednesday games.
---
Looking to gain on the competition? Check out some of the best differentials for Matchday 4 in UCL Fantasy right here.