UCL Fantasy expert team reveals for Matchday 12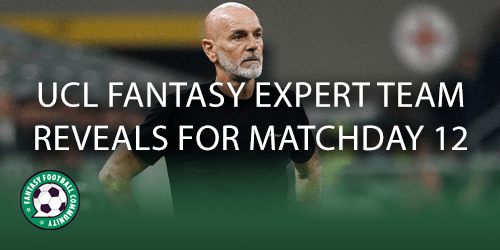 We check out some UCL Fantasy expert team reveals for Matchday 12. Champions League Fantasy returns! We take a look through some of the most experienced managers teams ahead of the new round. We will see why they have made some of their decisions and some of the things that could change within their teams.
As the Matchday 12 deadline approaches thick and fast, UCL Fantasy managers will be scrambling to clarify some big decisions. Looking at expert team reveals for Matchday 12 can help bring clarity to our own decisions within our teams.
@FplToni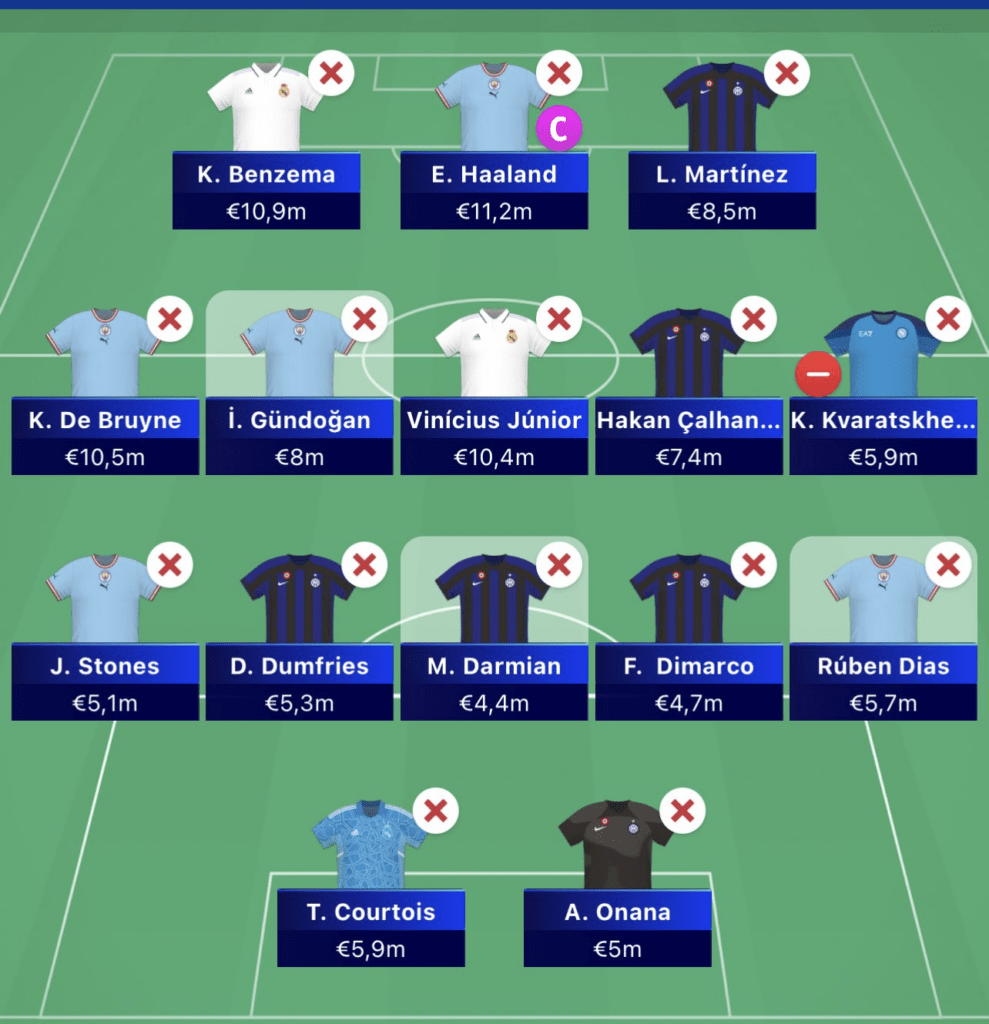 Expecting Manchester City and Inter to go through.
I have the two best attackers from Real Madrid just in case they activate their Champions League aura.
Day 1 captain will be Martinez and my day 2 captain will be Haaland.
Good luck everyone!
@FPL_Crisk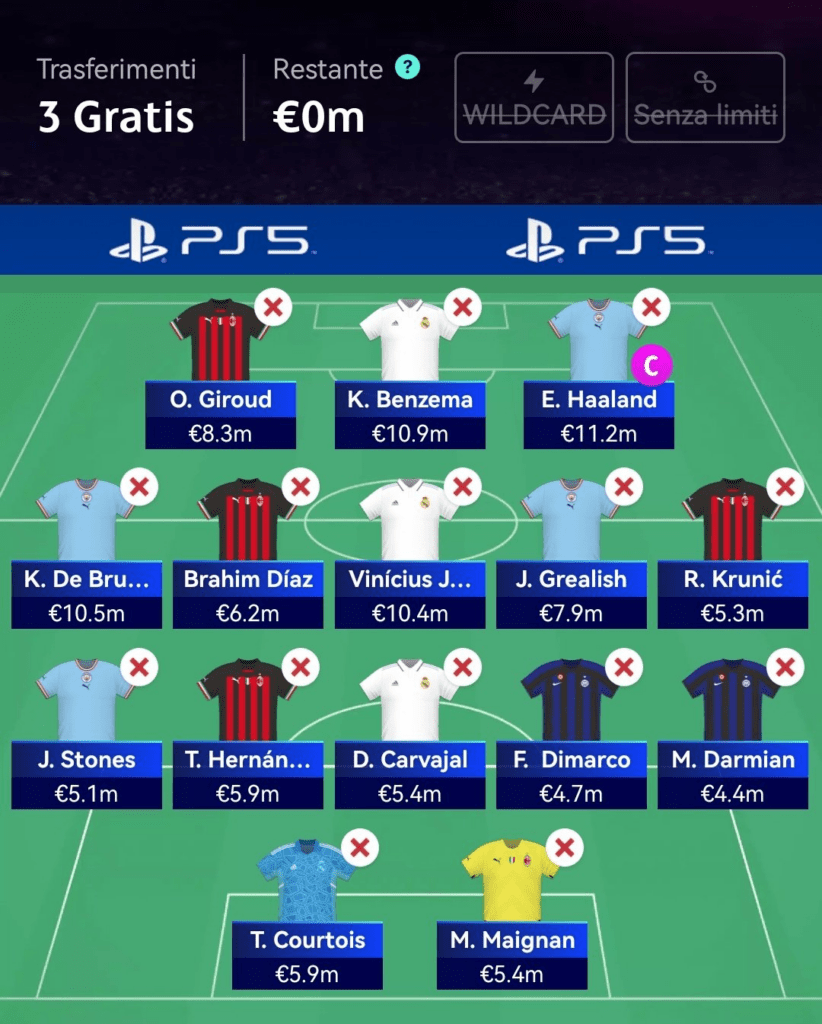 Notes
A bit of a counterintuitive strategy this week, no transfers will be made.
1. It is not necessary to already be recruiting Inter players for the final, as we will have enough transfers to field 11.
2. Inter spent the second half of the first leg defending the 2-0, if this trend continues I don't value their attackers as much. Milan need to score so I'll keep their attackers. Had thought of doing Onana and Leao for Maignan and Giroud but I still like Mike's penalty save potential.
3. My value distribution doesn't really allow any optimal moves as the players I should sell are all too cheap to allow me to get decent replacements.
@FplRossoneri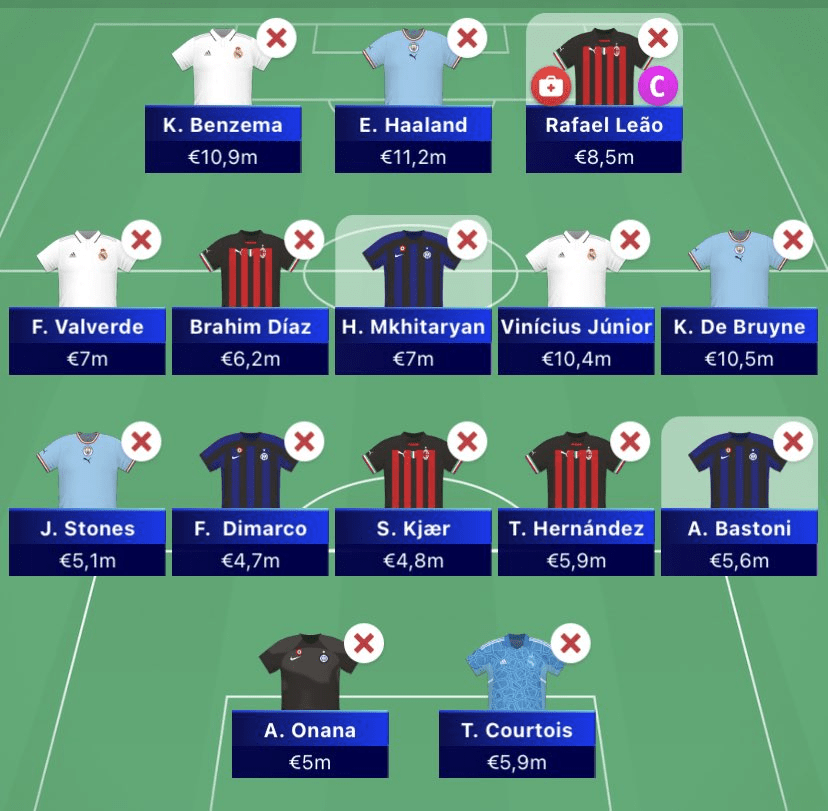 Notes
1. If Leao starts, I will be bringing him in for Lautaro and captaining him as it's a do or die situation for Milan.
2. Rodrygo is rumoured to be on the bench for Real Madrid so Mkhitaryan comes in as a first day punt.
3. Bastoni comes in for the eliminated Di Lorenzo as my third transfer to make it five defenders and a goalkeeper who play on Tuesday.
4. Captaincy as mentioned before will most probably be Leao for day 1 and Vini Jr for day 2.
@uclfantasypod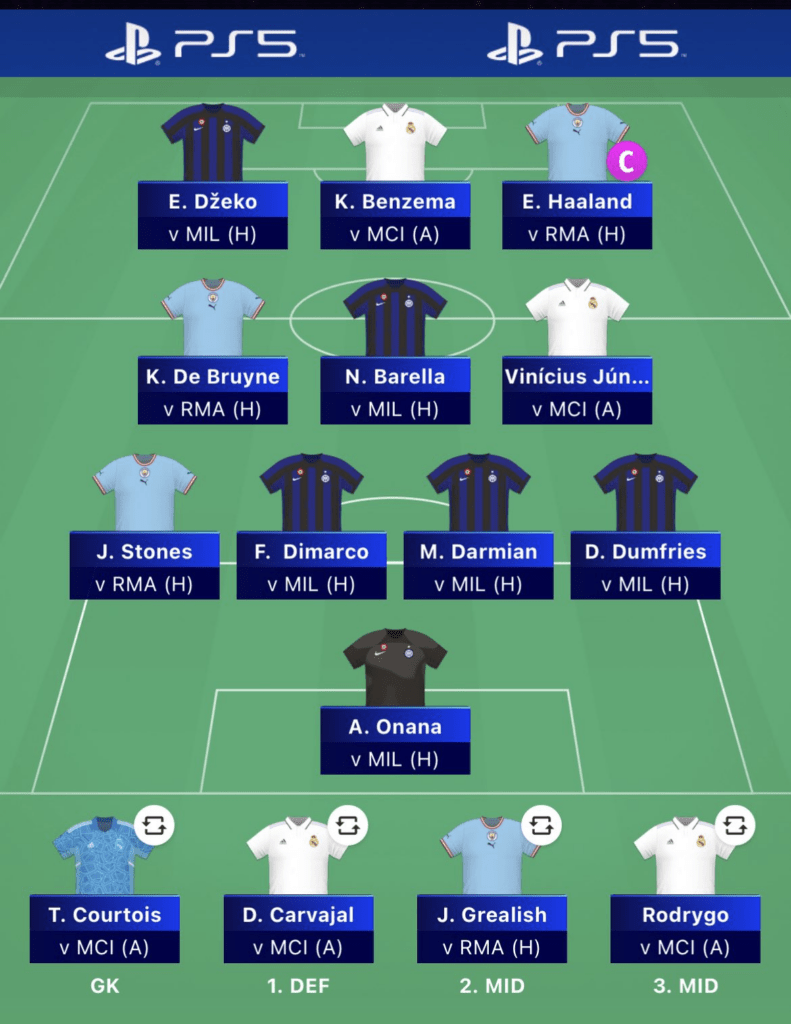 Notes
I Just wanted to load up on first day players. I felt that Dzeko was the best option for a striker and Barella was the best affordable midfield player.
I think Inter go through so I want players for the final. I have free transfer remaining which I'll save for if I hear any team news.
@TheLineUpBrazil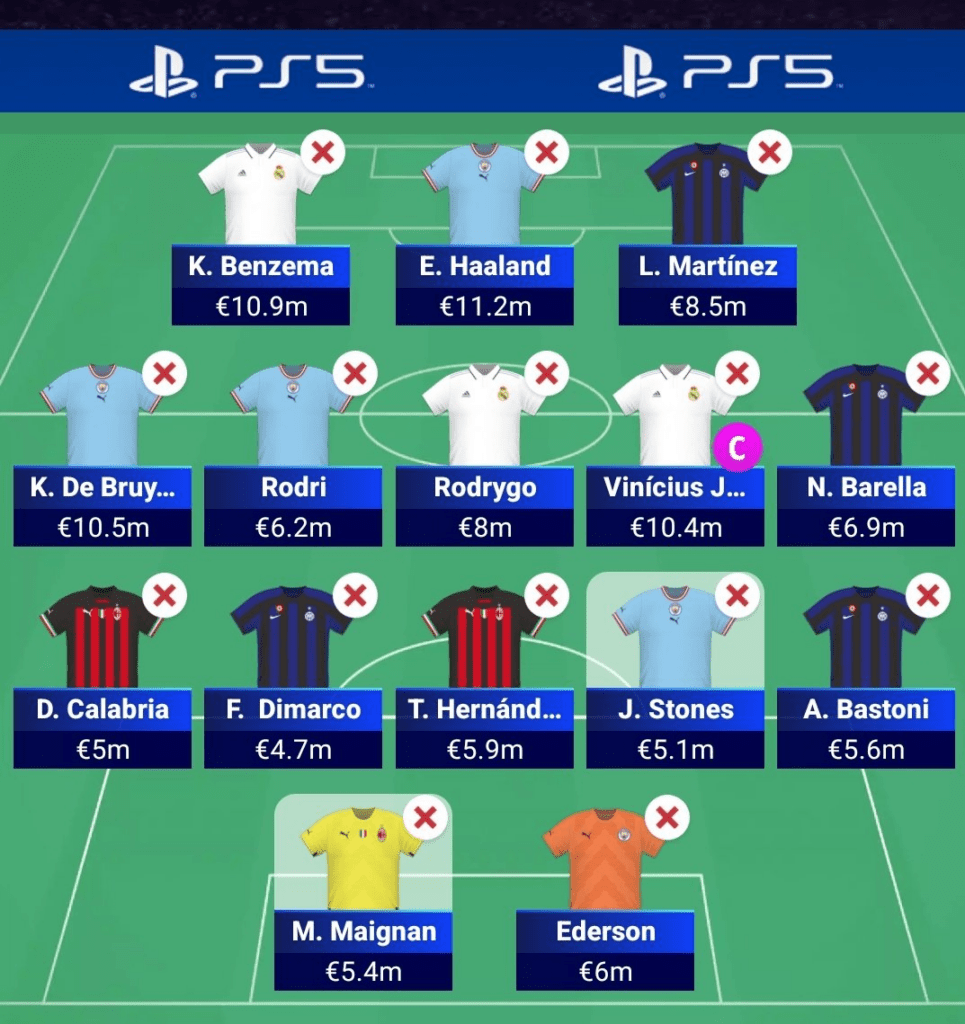 Notes
If Milan and Real Madrid go through I need to have at least six players from both to have five subs in the final, so that I can line up an XI.
That's why I bringing Maignan for Courtois.
I'll use only two free transfers for Maignan and Stones for Antonio Silva (an eliminated player).
With three Milan Defenders (Maignan, Theo and Calabria) Plus two Inter defenders (Bastoni and Dimarco) I am betting on a 0-0 score.
My derby della Madonnina Captain will be Lautaro and Haaland will be my second day captain.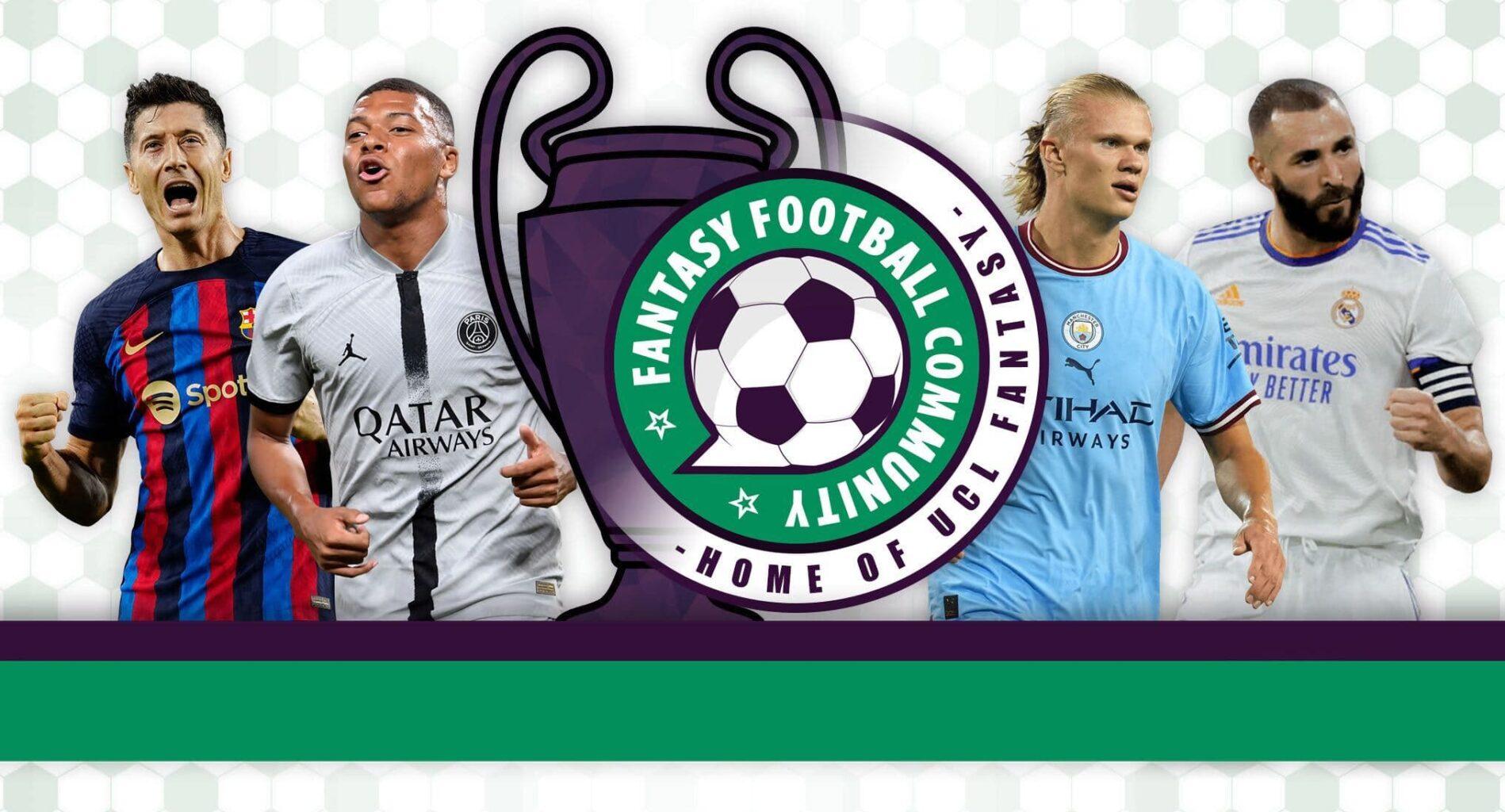 ---
Who are the best players in each position for Matchday 12 in UCL Fantasy? Check out our article to find out here.