Community Team Reveal Gameweek 19 – Marc Jobling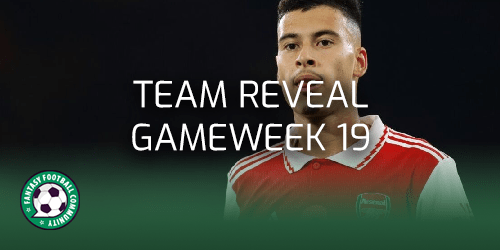 Each Gameweek brings an FPL community team reveal. As a result, that person gives insight into their transfers, captaincy and future plans.
---
Ahead of Gameweek 19, it's the turn of Marc Jobling tell us what he is doing to his team.
Hi Marc and thanks for the team reveal. So how did Gameweek 18 go?
It felt like a bad week yet, thanks to not being punished by Kevin De Bruyne, Harry Kane or Aleksandar Mitrovic, it was still a marginal rise from 147k to 143k.
My 56 points began with the frustration of Mohamed Salah and Darwin Nunez only bagging one assist between them. Then, a blank for Anthony Martial and another Joao Cancelo benching. With such a template team, I at least managed to survive by grabbing Sven Botman's clean sheet and finally benefitting from a Newcastle defensive double-up.
What does your defence look like?
Reece James' injury put paid to the idea of not touching the defence for a long time. My names chosen are for safety reasons – coverage of Arsenal and Man City's back lines, plus double Newcastle to cover Nick Pope's ownership.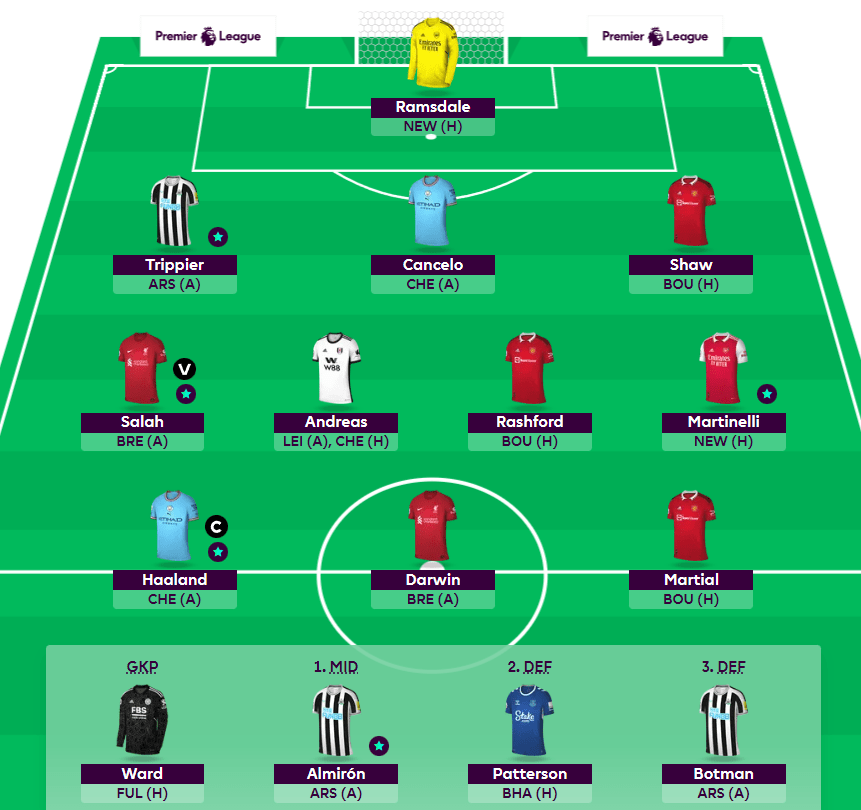 Meanwhile, what about your midfield and attack?
Choosing Salah over De Bruyne has just about worked so far, alongside the excellent Marcus Rashford and Gabriel Martinelli. Purchasing Miguel Almiron during the World Cup break brought an immediate goal, which I didn't expect. A transfer made purely out of fear, I assumed the purple patch was about to end.
Owning Darwin Nunez is quite the experience – a real rollercoaster ride. In any chosen match, he's capable of either blanking or becoming the first player to score six goals in a Premier League match.
I just worry that his eventual haul will arrive as soon as competition from Diogo Jota, Luis Diaz, Roberto Firmino and Cody Gakpo comes back into play.
So what are your transfer plans for Gameweek 19 and beyond?
The Martial versus Ivan Toney dilemma during those final unlimited free transfer minutes has gone badly. Assuming the latter's injury isn't bad, he's probably coming in soon but the fear of Mitrovic's ownership is lingering.
Whilst I believe that Martial against Bournemouth could easily match the Serbian's Double Gameweek, the former was always a short-term selection. If he's going out soon and Mitrovic is likely to be bought anyway, it may as well happen now.
Luke Shaw is already in for James. Coverage of Man United's defence was present throughout the World Cup break and was another late decision that went badly. I missed out on two successive clean sheets.
Finally, what about captaincy?
Still on Erling Haaland. It's only one match and it's away at a 'big six' side but hoping against a Haaland goal is not a place I ever want to be in.
Good luck and thank you for the team reveal!