Team Reveal GW37 – FPL Marc uncertain about Spurs and Arsenal assets in Free Hit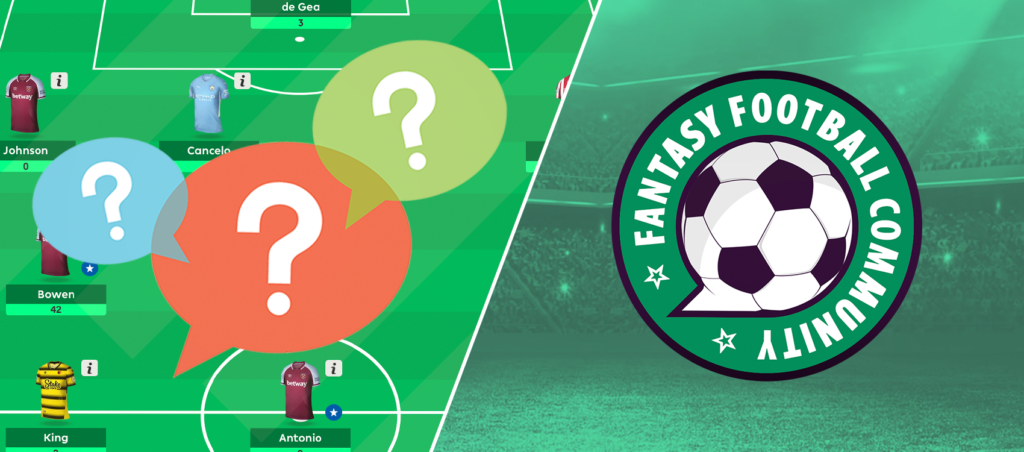 Each Gameweek brings an FPL community team reveal. As a result, that person gives insight into their transfers, captaincy and future plans.
---
Ahead of Gameweek 37, it's the turn of FPL Marc to tell us what he is doing to his team.
Hi Marc and thanks for the team reveal. Firstly, how did Gameweek 36 go?
This round proved why it's unwise to keep checking your live rank during a long Gameweek. Although I ended up with a seventh successive green arrow – rising from 482k to 200k in that time – it felt like a failure considering I was around 150k heading into those infamous Wednesday night matches.
All I had was two Man City defenders and Kai Havertz, watching hauls for popular names like Mason Mount, Reece James, Kasper Schmeichel and James Maddison. Oh and four goals for Kevin De Bruyne!
If I stayed away from live ranks until afterwards, I'd be content with the small rise from 215k. Especially when Captain Salah failed and the Bench Boost saw five players score two or less. A total of 114 points is ok. My season has basically been over since December, so it's been a grim existence ever since – the only aim is to beat my worst-ever 183k finish from two seasons ago.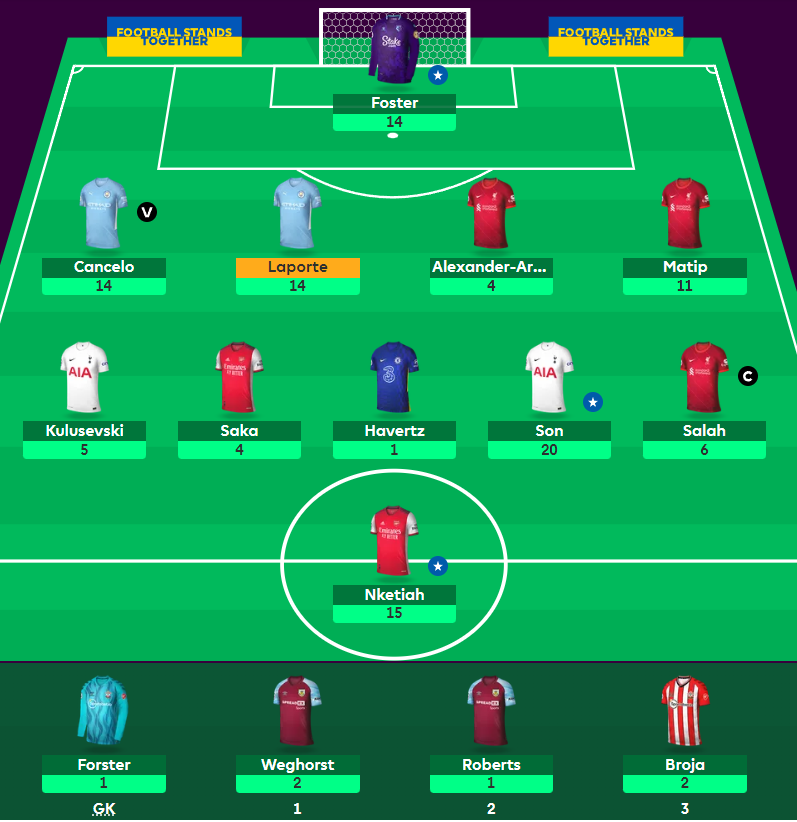 Secondly, what does your Free Hit currently look like?
Unlike Bench Boosts, I love the Free Hit chip. It feels like a breath of fresh air to finally have forwards that actually know what a goal looks like. Regrets from Wildcard 27 that still haven't been fixed can be pushed aside for one glorious Double Gameweek.
Definites are Jordan Pickford, Richarlison, Wilfried Zaha and Matty Cash, with late thoughts about whether Anthony Gordon is actually a good Free Hit option, or instead just a handy player during regular weeks because of his price.
Apart from Son Heung-min, I'm not sure how many single Gameweeks players to have. Probably Mo Salah and a defender from both Liverpool and Man City. Beyond that, is an expensive Harry Kane vs Burnley worth pursuing? Could that money go on De Bruyne instead? Or should more Double Gameweek guys be selected?
Either Danny Ings or Ollie Watkins will likely make the team. But my main decision is sticking to only one out of Kane, De Bruyne, Bukayo Saka and Eddie Nketiah. As a Newcastle fan, I know Arsenal will score past us!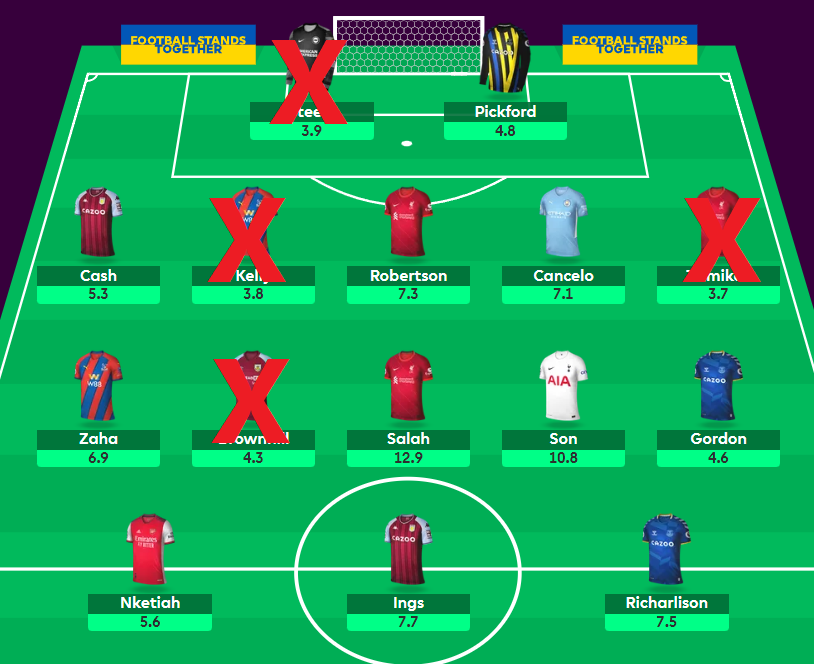 So what are you then thinking for Gameweek 38?
The current squad looks fantastic for the final weekend. Obviously, the potential of Man City having secured the league title by then, therefore leading to Liverpool rotations could make it tougher. However, if both sides are still competitive and Kai Havertz starts for Chelsea, I might buy a goalkeeper.
The beauty of the final transfer is that it truly can be anything.
And finally, what about captaincy?
Probably the strong pair of home fixtures for Richarlison. Overthinking is a nasty trait, though. Because, taking a step back, Brentford and Crystal Palace are pretty good right now.
Good luck and thank you for the team reveal!