Team Reveal GW33 – After last night, what does FPL Partridge plan for Maddison?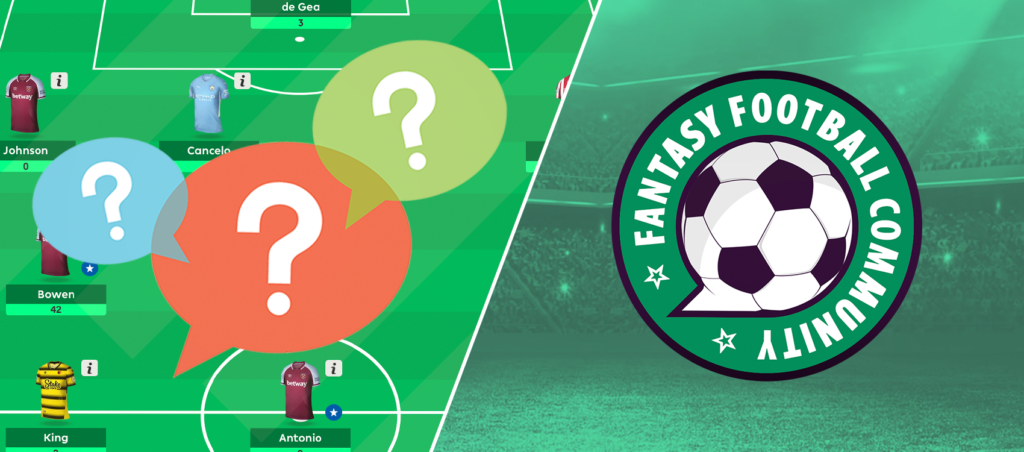 Each Gameweek brings an FPL community team reveal. As a result, that person gives insight into their transfers, captaincy and future plans.
---
Ahead of Gameweek 33, it's the turn of FPL Partridge to tell us what he is doing to his team.
Hi FPL Partridge and thanks for the team reveal. Firstly, how did Gameweek 32 go?
I've tried not to check to be honest, as it was a bit of a nightmare Gameweek. Harvey Barnes, Reece James and Matt Doherty all ended with one point after failing to play 90 minutes. Meanwhile, I had Chris Wood's nine points and Anthony Gordon's ten stuck on my bench. A red arrow took me from 60k to 73k.
Secondly, do you like your current squad? Who is a player you'd like to own but don't?
I have triple Leicester, double Newcastle and double Chelsea, so am reasonably happy, although there are players I don't currently own and I'm not sure how to get to them. Joao Cancelo for example.
I have a bit of a benching headache this week, as I have to choose between benching Che Adams in a Double Gameweek or removing either a Chelsea or Liverpool player. I'm not sure what I'll do yet. Adams had one fixture that was more appealing than the other but, with the change of manager, maybe a game against Burnley isn't as good as it initially appeared.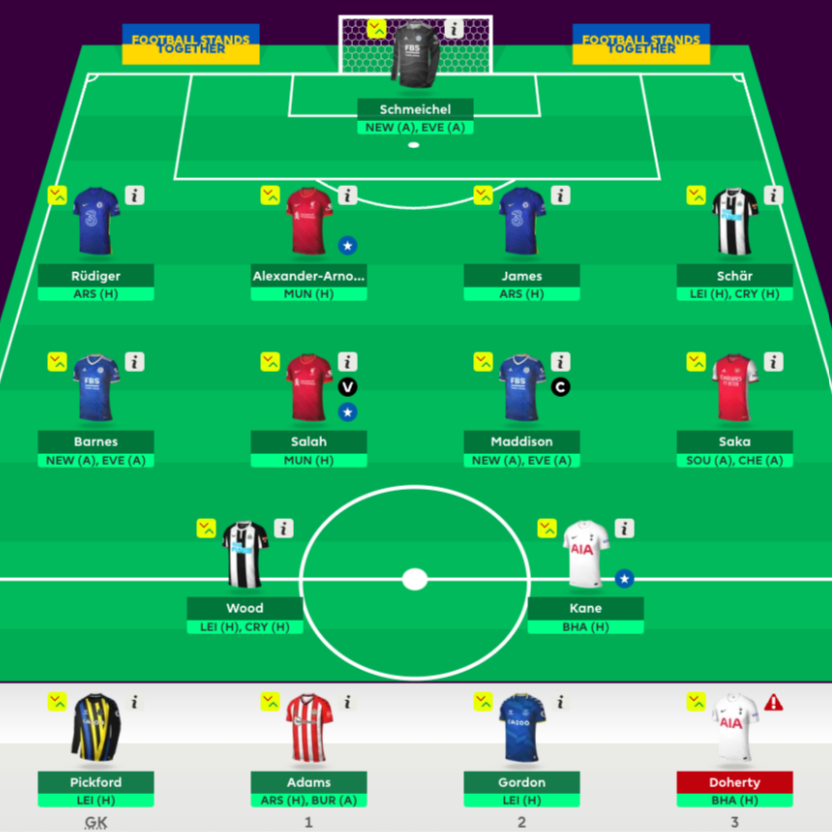 As mentioned, Cancelo is probably the biggest threat to my rank but unless I sell James, Antonio Rudiger or Trent Alexander Arnold, I'm not sure how to get him back. I could downgrade Harry Kane and go big at the back however I'm aware I may want to captain Kane in Gameweek 38 and possibly even Gameweek 35, so I'm reluctant to do that. Ideally, I would have gone for Son Heung-min instead of Kane and used the extra cash for Cancelo but I think it's too late in the day to use transfers moving from Kane to Son, especially when just a couple of weeks ago people were moving in the opposite direction.
So what are your transfer plans for Gameweek 33 and beyond?
Selling Doherty is my priority transfer. However, as I'm already set up well for this Gameweek, I think I may save the transfer, despite likely losing value on him.
At the minute, I'm unsure which direction I'd go from Doherty but I know I'm going to want Mason Mount or Kai Havertz soon, so will wait for more information after Gameweek 33. Then I can downgrade Doherty to free up some funds to either upgrade Bukayo Saka or Barnes to a Chelsea midfielder. Having used the Bench Boost already, I'm now stuck with Jordan Pickford using up excess funds on my bench but can I justify a transfer on my substitute goalkeeper at this stage? I'm not sure.
And finally, what about captaincy?
I brought in James Maddison last Gameweek with the intention of captaining him this week. I haven't changed my mind yet, despite the worry of rotation. I'm trying not to overthink things at this stage and will likely leave it on Maddison and hope for the best. He has two chances to pick up points and he picked up 16 points against Newcastle earlier this season.
Good luck and thank you for the team reveal!