Should managers prioritise Double Gameweek players?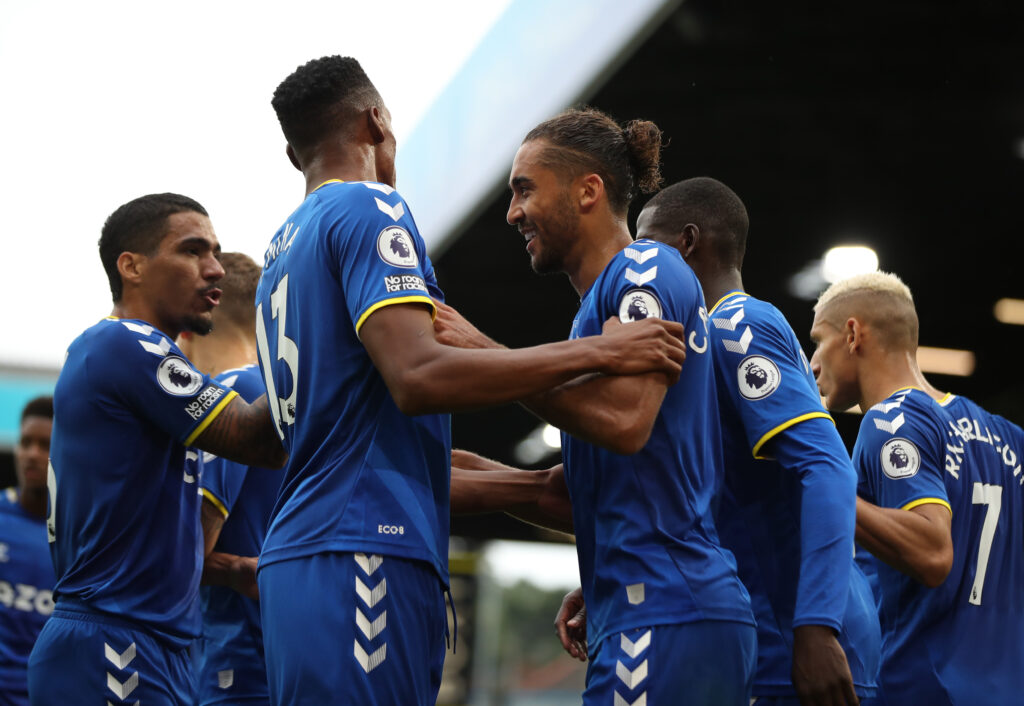 Having the potential for players to have 180 minutes rather than the normal 90 minutes game time is an attractive prospect. By having the potential to double the minutes played FPL managers see an opportunity to double the returns. However, double the game time doesn't allows make players a better option than their single Gameweek counterparts. We assess whether FPL managers should prioritise Double Gameweek players.
When FPL managers look at the fixtures, those that play twice standout as attractive options. However should they take priority when it comes to FPL managers transfer plans? We take a look at the different viewpoints on whether we should prioritise Double Gameweek players.
Yes – target the Double Gameweekers
There is so much potential from Double Gameweeks. Owning players who play twice reduces the risk of players not playing as well as giving key assets the opportunity to return in two fixtures. Investing in players who play twice should automatically give FPL managers additional points for playing twice if chosen correctly.
Teams like Burnley have great potential. The clarets double in Gameweek 31 and again in Double Gameweek 33. They also have a further fixture to be rearranged. Therefore investing in them for Gameweek 31 will give managers three Double Gameweeks out of the players.
This is also true for Everton who play twice in Gameweek 31 and then have two further fixtures to reschedule. The Official Fantasy Premier League Scout recommends Demarai Grey as a King to Watch. Investing in a cheap asset like Grey for multiple Double Gameweeks is a promising opportunity.
Investing in Double Gameweek players is an opportunity to maximise returns. Especially if managers captain a Double Gameweek player. Therefore making the decision to prioritise Double Gameweek players regardless of form or fixtures is a risk that could be worth taking.
No – look beyond the Double Gameweek
Already this season we have seen the highs and lows of investing in Double Gameweek players. Mo Salah returned 28 points in Gameweek 26, from 10 points in one game and 18 points in the other. For managers who owned Salah he was the perfect Double Gameweek player. However, Salah was a long term own, rather than simply being a target for a Double Gameweek.
When managers target players simply for a Double Gameweek it isn't allows successful. We have seen from Wout Weghorst in Gameweek 27 (three points) and Emmanuel Dennis in Gameweek 23 (-1 point) that Double Gameweek players don't always achieve their promise.
Having two fixtures doesn't guarantee good results. This means that if managers are going to invest in a Double Gameweek player they have to also be long term investments. Bringing in players simply for one Gameweek when they have not shown form and do not benefit the squad longterm rarely pays dividends.
Maybe – Target the best players considering form and fixtures
However, there is a middle ground between these two viewpoints. This can be shown in players such as Anthony Gordon £4.5m. Gordon is a great budget enabler. He is a player who can benefit an FPL team by freeing up budget to invest in premium options. However, he also has one Double Gameweek scheduled as well as two more still to be rearranged.
Players like Gordon and even the slightly more expensive Grey could therefore offer managers the best of both worlds. These players could be played in the Double Gameweeks and benched in the remaining weeks of the season. By having this opportunity FPL managers can target the Double Gameweeks without risking the balance of the rest of their squad.
In Double Gameweek 31 there may not be many FPL players to target who can benefit the squad long term. However in Gameweek 33 as well as in the potential Double Gameweeks beyond the opposite will be true.
In Gameweek 33 managers are likely to actively want to target the form teams such as Arsenal who play twice. Legomane also predicts teams like Man City, Liverpool, Spurs and Chelsea will play twice in Gameweek 36 and/or 37. Targeting these form players and teams as part of their Double Gameweeks makes sense.
FPL managers strategies for Double Gameweeks should be carefully planned depending on the teams and players who play twice. If the teams and players are in good form, target them. However if they aren't or they are players that you would immediately want to sell after the Double Gameweek think twice.
---
If you do want to invest in a Double Gameweek 31 forward, we've taken a look at the best option.