Reasons to wait for Gameweek 13 to Wildcard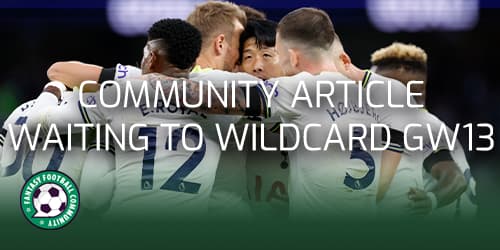 FPL Family's Sam shares her thoughts on why she is waiting for Gameweek 13 to Wildcard. Sam talks through her decision and why she thinks this is the best strategy for her team.
International breaks always feel like pivot points for FPL managers. However, there is something about this one, with the World Cup just eight gameweeks away, that makes it an even greater crossroad. 
The pressure of the Qatar World Cup in the near distance makes FPL decisions feel increasingly heightened. I like to play my Wildcard at a moment that's right for my team. Whereas now that feels difficult.
The original plan was to Wildcard now. Benefit from eight gameweeks of potential green arrows from a Wildcard squad built to last. However, when the Gameweek 8 deadline passed, and I went in as normal to set up my bus team I liked what I saw. 
My Current Squad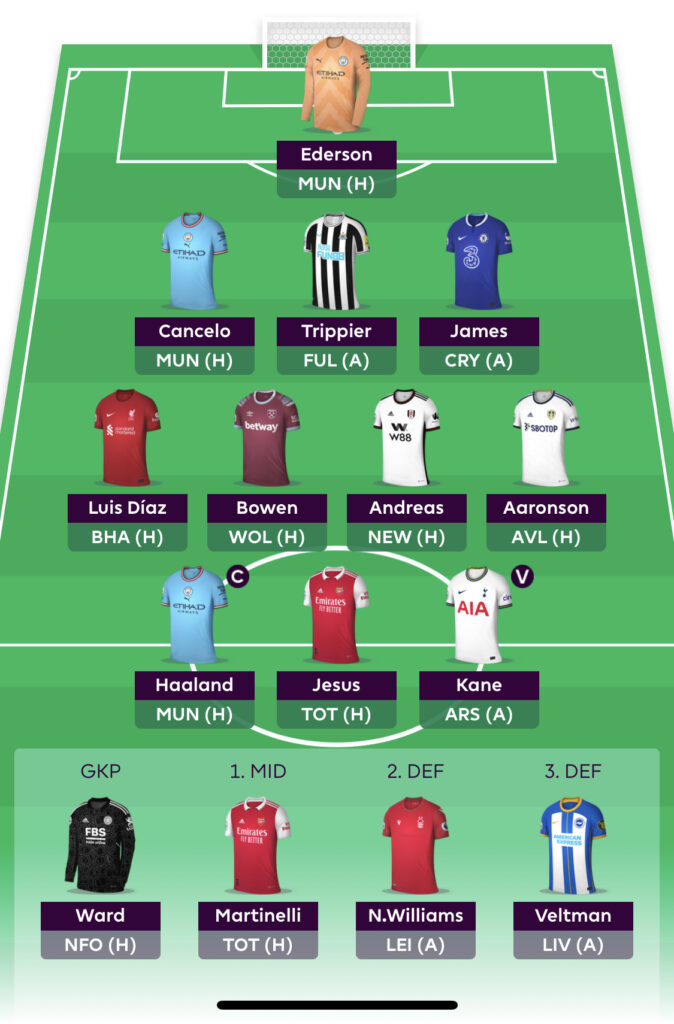 My current squad for Gameweek 9 contains a lot of the players that FPL managers are looking to bring in. In addition, the players that I want to own are relatively easy buys. The likes of Wilf Zaha and James Maddison can easily replace Jarrod Bowen as part of my free transfers. Limiting the impact of a Wildcard now. 
I also own Reece James already and whilst I would like to own more Chelsea player for a decent fixture run I am still not sure who else from Potter's Blues are the right picks.
Blank Gameweek 12 also skews my thinking. I currently have three Man City players as well as two Arsenal assets. My Man City assets are players that I don't want to sell. Plus with the Gunners attacking form they are reluctant sales too, even with fixtures against Spurs and Liverpool in the next two. 
The desire to keep players that blank means that I am now set on a Gameweek 13 Wildcard. 
Gameweek 13 Wildcard
This is something which I had almost completely ruled out at the start of the season. However, a lack of changes that I would want to make now, coupled with the Gameweek 12 blank makes it a viable option. Even with a lack of gameweeks to maximise the impact, it just means that the Wildcard needs to start working with immediate effect.
There are several reasons why, for my team, this feels like the right strategy.
Number of transfers
Firstly, a Wildcard now would likely result in just four changes to my team. For me this isn't enough to justify using the chip, especially as some would be transfers that I wouldn't necessarily want to make. For example, if I played the Wildcard now, I would feel the need to replace Ederson (£5.5m) as a result of Man City's blank in Gameweek 12. Whereas in reality I would like to keep the City shot-stopper. 
Teams to target
Secondly, the teams to target on a Wildcard in Gameweek 13 feel better than the ones to target now. When you roll the fixture ticker from Gameweek 9 through Gameweek 16 Bournemouth, Crystal Palace, Leicester and Everton make up the top five teams. Whilst there are some players such as the aforementioned Zaha and Maddison that you can target anyone else from these teams feels like a gamble.
Whereas, if you run the fixture ticker from Gameweek 13-16 whilst Everton and Palace remain we also benefit from teams like Man City, Arsenal and Liverpool towards the top of the ticker. Therefore, a Wildcard that is able to target the teams that are traditionally feels far more appealing. Especially as it is easy to move early on Zaha and potentially James Tarkowski (£4.4m) to target the Everton and Palace fixtures. 
Whilst restricting the number of gameweeks that the Wildcard can impact feels less appealing in some ways it has real merit. It is an opportunity to target teams with shorter good fixture runs, who have been in constant form or offer a good differential pick for a few gameweeks without needing to keep them long term. 
Overall
For some managers looking at their FPL teams now, it may seem like playing the Wildcard now is the only opportunity. However, Gameweek 13 offers a good alternative for players who like how their team looks. I can dead-end my team through the blank, affording to sell my City and Arsenal players, knowing that I can Wildcard them back in straight after. I can also take a few educated gambles ahead of the Wildcard because, if the likes of Tarkowski ends up being a poor pick, they can be removed with ease in a couple of weeks' time.