Premier League transfers up to the 11th of January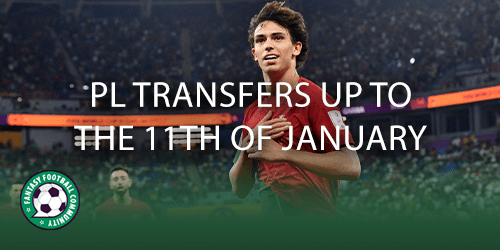 The illustrious transfer window is now open. Teams can now buy, sell and loan players right up until the end of the month to try to improve their squads. For that reason we take a look at the latest Premier League transfers up to the 11th of January with the help of Twitter.
Looking at the transfers up to the 11th of January can be really helpful to managers. The transfer window can be detrimental for teams looking to improve their squads and this can have a huge affect on Fantasy Premier League. New signings can affect multiple factors like team structure, player minutes and can impact the decisions we make as fantasy managers.
Joao Felix to Chelsea
It is evident that Chelsea have been very active in the transfer window so far. As we can see Atletico Madrid attacker Joao Felix is set to join Chelsea. The deal appears to be a loan deal meaning Felix will join Chelsea for the remainder of the season.
Chelsea's growing injury list is a huge concern for the club so bringing in more attacking players had to be a priority and they seem to have made a great addition. The Portuguese 23-year-old has bags of talent and with the right set-up could prove invaluable for their top four hopes and Champions League campaign.
Alex Moreno to Aston Villa
Aston Villa set hopes to find another left back and look to have succeeded. Alex Moreno has played most of his career in Spain but finally, at the age of 29-years-old could be getting a dream move to the Premier League with Aston Villa.
It is highly likely that Moreno will be used as a back up to Lucas Digne. The Frenchman has had the tendency to get injured quite often in the past. The incoming Spanish left back bagged five goals and three assists last season for Real Betis, so he does have attacking potential.
Wout Weghorst to Manchester United
Manchester United are another team who have been busy during the transfer window. The new manager looks set to sign Dutch striker Wout Weghorst. Anthony Martial has been in and out with injuries. For that reason, the new signing could be key in terms of squad depth.
Many fans will remember Wout Weghorst from his time at Burnley last season. The Dutchman managed just two goals and three assists in his last campaign. Although that is the case, Weghorst has hit an impressive eight goals and four assists in his 16 matches for Turkish club Besiktas.
Gossip
Tottenham seem to be looking for a new right back and they may have just found one. We can see that they are in contact with Sporting and the Portuguese side are adamant Porro will stay unless his clause is met.
Pedro Porro has been one of the most exciting and attacking full backs in Europe over the last couple of seasons. In his previous domestic campaign, The Portuguese right back managed four goals and four assists.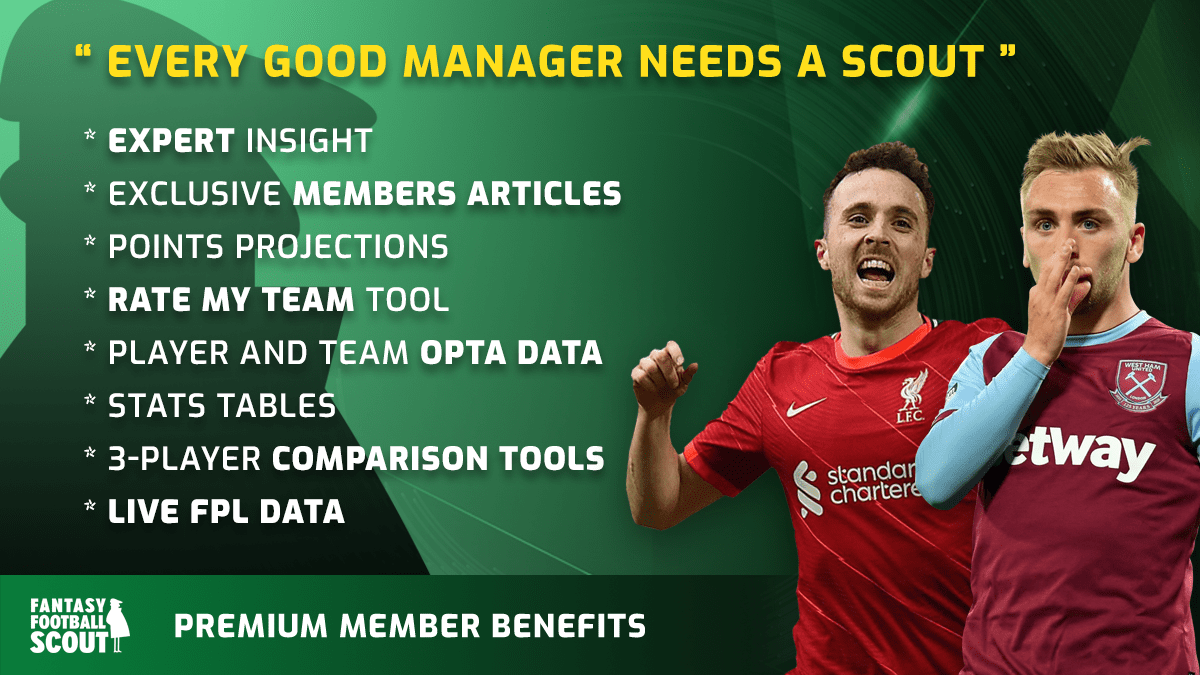 ---
Which players have great records against their Gameweek 20 opponent? You can find out here.