Most popular transfers for Gameweek 2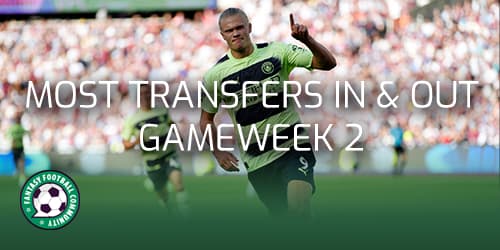 Watching the transfer market is one of the biggest parts of FPL management, especially in the early parts of the season. Ensuring that your players don't drop in price and cost you team value is key. When a player drops in price it makes it harder to swap them for another player as they are now worth less. This is made harder when other players rise in price. We assess the transfer market and the most popular transfers for Gameweek 2.
Players rise and fall in price in FPL based on the number of transfers in or out they have. When a player is popular and they are transferred in by a lot of FPL managers they are likely to rise in price. If a player is performing badly and they are transferred out by a number of managers they are likely to fall in price.
Top transfers in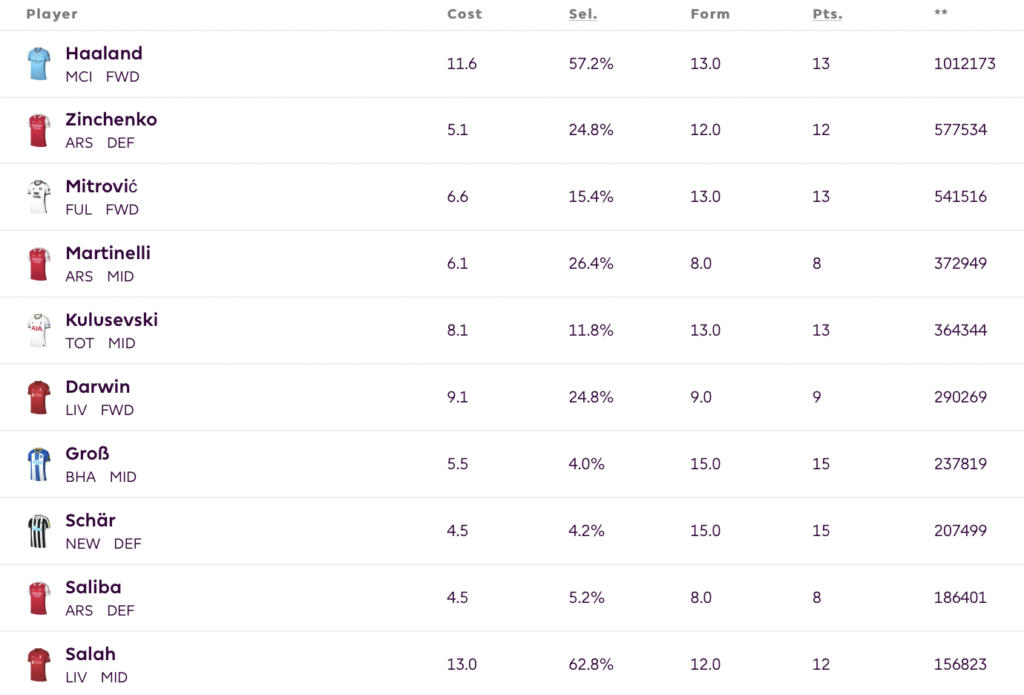 Unsurprisingly ahead of Gameweek 2 Man City's Erling Haaland is the most popular transfer in. The forward scored a brace in Gameweek 2. Since then he has been bought by nearly a million managers. Haaland and City face Bournemouth in Gameweek 2.
Zinchenko and Mitrovic also performed well in Gameweek 1 and therefore have been popular targets. Arsenal and Zinchenko face Leicester at home in Gameweek 2, meanwhile Fulham travel to Wolves. Both players therefore have a good opportunity to return points for their new owners.
Martinelli currently finishes off the top for most popular transfers in for Gameweek 2. The midfielder returned eight points for Arsenal in Gameweek 1.
Top transfers out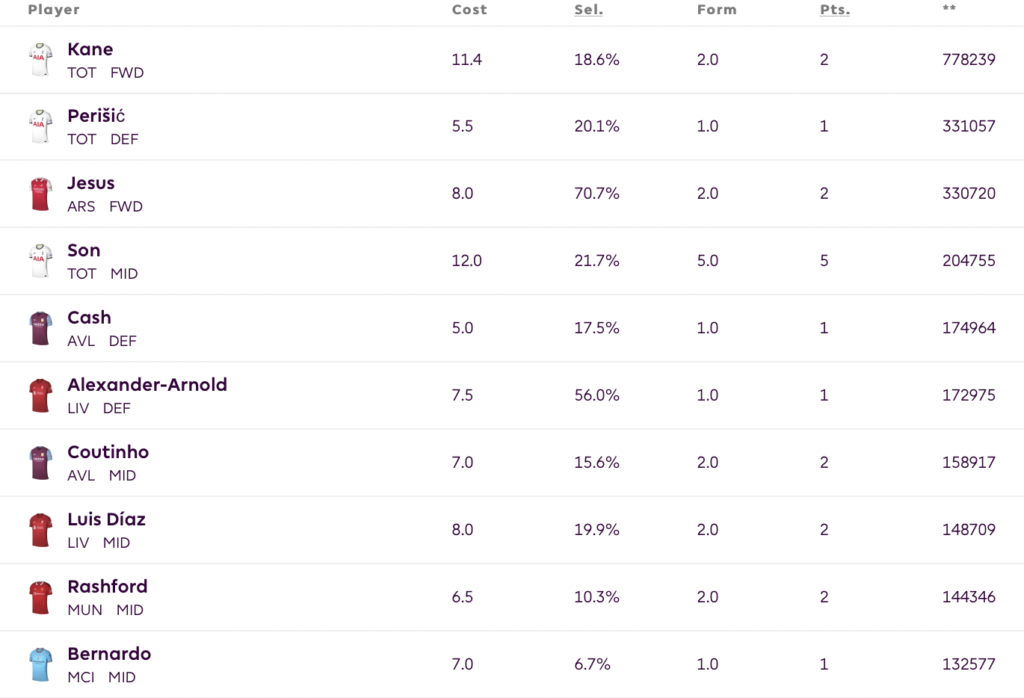 With Haaland proving popular, Harry Kane has been sacrificed by a number of FPL managers to afford the City man. Kane has been sold by over 700,000 managers after blanking in Spurs' 4-1 victory over Southampton.
Gabriel Jesus was the most popular FPL pick ever for a Gameweek 1. However, he is now the third most heavily sold player ahead of Gameweek 2. Jesus, like Kane, blanked in Gameweek 1. Defender Perisic is the second most transferred out and midfielder Son Heung-Min makes up the top four most transfered out players so far ahead of Gameweek 2. This means that three of the top four most sold players in FPL this week come from Spurs who won 4-1 in Gameweek 1 and have a nice run of fixtures after Gameweek 2's tie against Chelsea.
---
Looking for a differential ahead of Gameweek 2? Check out our recent article.