Is Salah a good buy for Gameweek 32?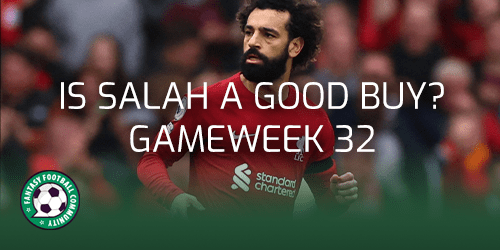 Were it not for two penalty misses in recent weeks Mo Salah would likely have gained a lot more FPL managers. The midfielder has returned points, even when Liverpool haven't performed at their best. Here we take a look at is Salah a good buy for Gameweek 32.
Mo Salah (£12.8m) is the most expensive player in FPL. Even though by his standards he has had a disappointing season, he is still the seventh highest scoring player in the game. Managers will either be playing their Free Hit in Gameweek 32 or using their transfers to navigate the blank. So is Salah a good buy for Gameweek 32 regardless of your chip strategy?
Is Salah a good buy for Gameweek 32 on a Free Hit?
With Erling Haaland and Man City blanking in Gameweek 32, many managers who are using their Free Hit chip will have spare budget. This means that they will be able to afford to have Salah in their teams.
Salah has returned in four of his last six matches and in that time has scored five goals and registered two assists. That tally could have been two goals more had he converted his two penalties against Arsenal and Bournemouth.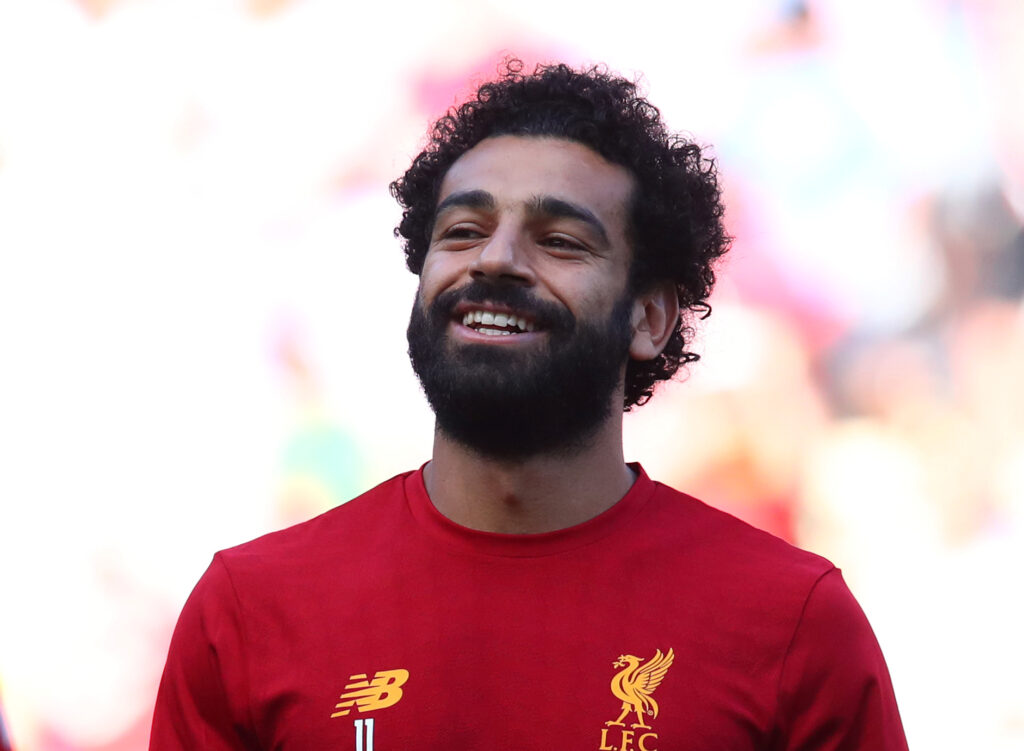 Salah faces Nottingham Forest in Gameweek 32 who have really struggled on the road. Forest have kept just two clean sheets on the road all season and they have conceded 38 goals. Only Bournemouth have conceded more goals away from home this campaign. With a nice fixture and as the most in form player in the Liverpool attack he will likely be the stand out captaincy pick for Gameweek 32. He is a great buy for managers playing the Free Hit chip.
A good transfer in?
Liverpool are one of only two teams who play in Gameweek 32 and have a double gameweek in Gameweek 34. Therefore if managers can fund Salah he could be a great buy for both the blank and double.
Salah also has nice fixtures right through to the end of the season, indeed they sit top of the Fantasy Football Scout fixture ticker.

If managers can find the budget in their team to buy Salah and maintain other premiums such as Haaland then this seems an ideal strategy. It would give managers a great captaincy option for the blank, a double gameweek player for Gameweek 34 as well as a good option for the run in.
So buy Salah?
With a match in Gameweek 32, double in Gameweek 34 and nice fixtures Salah looks a good long time buy. If managers can afford him. For managers on a Free Hit he should likely be one of the first picks for managers. The only issue for Free Hit managers is that they may want to keep him after Gameweek 32!