Last Minute Gameweek 31 Tips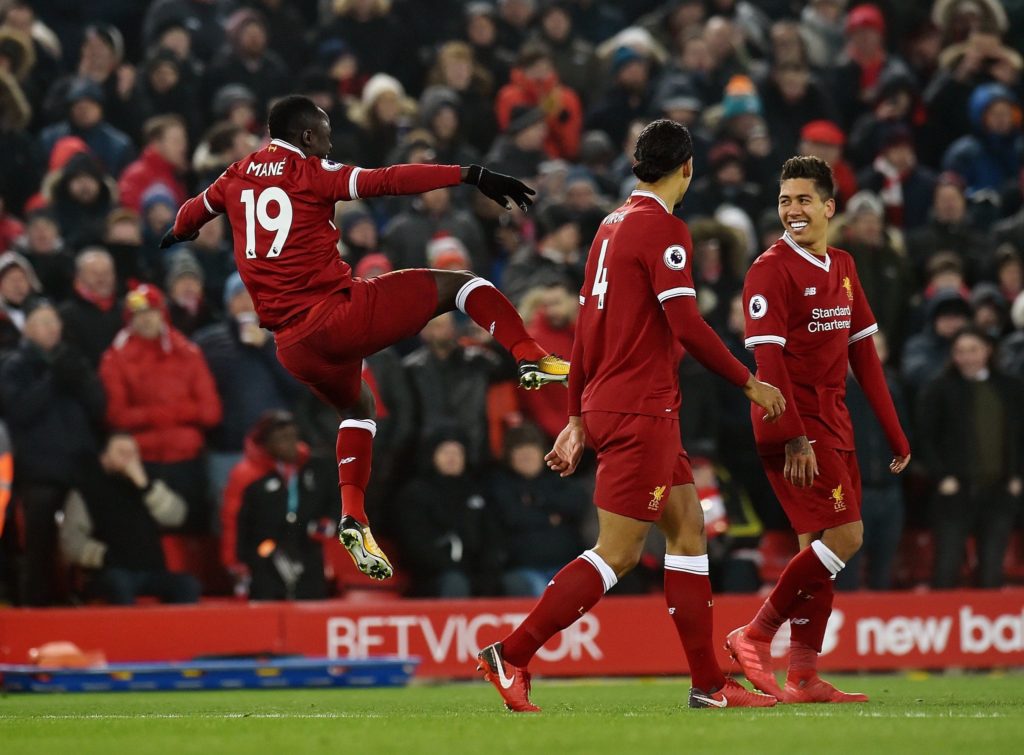 With the deadline just around the corner, the community are back with all your last minute Gameweek 31 tips.

---
Headlines
One man is set to steal all of the headlines, as he dominates the captain polls for the Gameweek 31 tips. The Editor sets out some other players to consider, with statistics from the Fix algorithm backing up the latest community dilemmas.
? GW31 Top Five Key Players ?

✅ Headliner – no brainer
✅ Best Bournemouth asset?
✅ Must-have forward
✅ Baines or Coleman?
✅ Which budget forward?

It's all here ?? https://t.co/aMk0waOF8h pic.twitter.com/wyI2i4S8Q4

— The Editor (@FPLEditor) March 15, 2018
---
Statistics
Many FPL decisions are backed up by statistics, so FPL Connect have a brand new article, called Stats Corner. It's a case of looking back and forward as each of this weeks fixtures is looked at in turn and key players ars selected. It's well worth a look.
? Introducing our brand new series… ?

? NEW STATS CORNER ARTICLE ?

New writer @AdsIyer explores all the most important and relevant stats for your consideration, including his 'must haves and considerations' for #BGW31

Check it out here ⬇ #FPL https://t.co/vy3pfK0vnh

— #FPL Connect (@FPL_Connect) March 15, 2018
---
Strategy
With just four fixtures this week, it's a challenging schedule for FPL managers to work with. James Egersdorff has plenty of Gameweek 31 tips, including discussion of strategy, in his latest YouTube video preview.
?? FPL GW31 PREVIEW VIDEO IS NOW LIVE ??

Watch this ⬇️⬇️⬇️?https://t.co/s259AeKSNq

? Are -4 hits worth the gamble?
? Wildcard & Chip strategies
? Blank GW tactics
? Target players for GW31

Please spread the word! Share & RT#FPLcommunity

— James Egersdorff (@JEgersdorff) March 15, 2018
---
Guide
FPL Guidance lives up to his name, by providing a handy guide on Twitter for how to cope with the blank. Points hits and chip use are considered, plus the requirement of Liverpool cover. Managers should ensure that they look ahead!
A few thoughts I've quickly noted down for the upcoming blank gameweek this weekend. Hopefully this answers any lingering questions. #GW31 pic.twitter.com/qzKjrUXUrb

— FPL Guidance (@FPL_Guidance) March 15, 2018
---
Free Hit
The Free Hit chips looks to be the go-to strategy for those who can't field seven or more players without a hit. Earlier this week, we brought the community views over on Fantasy Football Pundits, with plenty of helpful advice.
♻️ NEW #FPL ARTICLE ♻️

Is now the time to activate your Free Hit chip ahead of BLANK Gameweek 31?

Here's @FFCommunity_ with the weekly roundup…https://t.co/66LDgeSIYn

— Fantasy Football Pundits (@FFPundits) March 16, 2018
---
Podcast
This week, the Fantasy Football Surgery podcast welcomes Ben Crellin, who's been preparing the community for this week since the earlier stages of the season. There's plenty of player picks worth your consideration for a transfer in.
?️?89th EPISODE OF THE FF_SURGERY PODCAST!!?️?

With blank & DGW guru @BenCrellin

For ⚽️#GW30 ⚽️https://t.co/ZWltn8O1Px#FPL #upthepod #rightupthere

If we get 50 RT's we will send one of you one of these lovely drinks coasters pic.twitter.com/VUDDeADCMm

— FPL Surgery PODCAST (@FPLSurgery) March 14, 2018
---
Picks
Talking of player picks, Chief returns with his weekly player picks for Yahoo Daily Fantasy. Mo Salah is the must-have once more, but looking down the list can uncover some differentials to get an edge on your rivals.
Here are @FPLHints' fantasy ⚽️picks for GW31.

Must-have pick ?
Comeback pick ?
Differential pick ?

Liverpool?
Everton?
Bournemouth?#FPL | #PL https://t.co/y6JjKQOQ3L

— Yahoo Daily Fantasy (@YahooFantasy_UK) March 15, 2018
---
Differentials
With a depleted fixture list, there's a number of differentials at both ends of the pitch who are under consideration for many fantasy managers. FPL Academia share their thoughts: a return from one of these could help boost your rank.
?Differentiation 101?

?@FPL_gaffer, @FPLcadet, @FPL_JJ, @NoobFpl as well as our guests give their best offensive and defensive differential picks for BGW31

?This week's guest duo: @Bosscielny6 + @6thGoal

?@NoobFpl provides the graphics

— FPL Académica (@FPLAcademica) March 14, 2018
---
Attack
Managers opting for three strikers this week, are wading through the sparse array of options available. FPL Malaysia have monitored their goal scoring prowess over the last 5 weeks and it's slim pickings!
Tosun – ❌❌❌⚽⚽
Rodriguez – ❌❌❌❌❌
Mounie – ❌⚽⚽❌❌
King – ⚽❌❌⚽❌
Sørloth – ❌❌❌❌❌

— FPL ?? (@FPL_MY) March 15, 2018
---
Defence
The options don't look much better at the back, since many of the teams involved this week have the worst defences in the Premier League. There's a word of caution on maxing out your back line this week for the sake of fielding a full side, from top 100 ranked manager, David Isaac.
Taking -4's for rubbish defenders from rubbish teams just because they have a game is not a good strategy!

— Davidoff (@FPLDavidoff) March 13, 2018
---
Captains
Fantasy Football 247 took a break from their usual captain article this week, since nearly everyone will have their armband firmly locked on Mo Salah this week. There's interesting thoughts from managers in varying positions, to help you prepare for the Gameweek 31 tips.
⚽️ NEW ARTICLE – BGW31 Tips ⚽️

We have quizzed our writers about not only BGW31 but also about their plans for the weeks ahead & also their chip strategy. And their captain for this week (spoiler alert: it's Salah). #FPLhttps://t.co/4YuPXvT02E

— FF247 (@FantasyFooty247) March 14, 2018
---
Predictions
FPL Fly provides a predictions tweet, as opposed to a predictions thread, as there's only four games to look at. Clean sheets are predicted for Stoke and Everton, plus a goal fest on the South coast.
https://twitter.com/fpl_fly/status/974643747018428416?s=21
---
Injury News
One man predicted to perform well this week is Josh King, who scored a hat trick in the biggest blank last season. There was worrying news in the press conferences though, according to Ben Dinnery, that he is carrying a slight knock. There also unconfirmed reports that Shaqiri is out with a calf injury.
"We have a couple of injury doubts," Howe said. "Fraser has been nursing a back problem and he hasn't trained as much as we'd have liked. Josh King has an issue with his neck but looks like he's going to be okay. We have a couple of other niggles but we'll wait and see." #AFCB

— Ben Dinnery (@BenDinnery) March 16, 2018
---
Video
FPL Updates & Tips provides plenty of Gameweek 31 tips in the latest preview video. There's talk about how to detail with the injuries to Kane and Aguero, who are among the most transferred players this week. One of them is already back in training!
?️ VIDEO : Blank Gameweek 31 Preview #FPL

? When is next BGW & DGW ?
⛔️ What to do with Aguero / Kane ?
⚽️ Best FWD options for #BGW31?
? What is the Free Hit ? and when should We Use It ?
? Predicted Lineups & Clean Sheet Odds

▶️ https://t.co/e92r9rjlDq pic.twitter.com/05zfgxej1Q

— FPL Updates&Tips (@FPLUpdates_Tips) March 16, 2018
---
Preview
Fantasy Gaffer returns to provide the Gameweek 31 preview for Fantasy YIRMA. Hilariously, Liverpool options were selected in every single section, but there are other options emerging from the other games.
..NEW POST#FPL GW31 Preview from @FantasyGaffer

THERE ARE ONLY 8 TEAMS PLAYING…

(John's first version of this was rejected for simply picking 6 Liverpool players)

LINK – https://t.co/ncNktkOlK9

How many players will you be able to start?? pic.twitter.com/x9NKBvaSMU

— Ryan @FantasyYIRMA #FPL (@FantasyYIRMA) March 16, 2018
---
Essentials
The General shares his five must-have players for Gameweek 31. It's all attacking players that make the Sportito shortlist, including a trio of Liverpool attackers who are very popular right now in the community.
Five 'must-haves' for #FPL #GW31 ▶️ https://t.co/7pWsVdHLHz pic.twitter.com/BxORayp5nI

— FPL General (@FPLGeneral) March 15, 2018
---
Article
Ken Rooney returns to the line up with his column for Irish Examiner: Happy St. Patrick's Day weekend to all of our Irish readers. There's recommended options to consider if you don't use the Free Hit chip this week.
My #FPL column for @irishexaminer is now live! This week: Replacing Kaneguero and why you don't need a Free Hit chip to have some fun in #GW31 – https://t.co/tGmdxpprkM pic.twitter.com/B2QdfeG9p1

— Ken Rooney (@KenRooney) March 16, 2018
---
Daily

If you have your Free Hit chip active and enjoy the flexibility of choosing a team just for one week, then Daily Fantasy Football might be of interest to you. Drew shares some potential targets for this week, which could pay dividends for your Free Hit side too.
❌ NEW #FPL ARTICLE ❌

? | Our main man @FFPundits_Drew returns with his Safe vs. Differential FPL & daily fantasy picks for Blank Gameweek 31…https://t.co/jj3jErG6Of

— Fantasy Football Pundits (@FFPundits) March 15, 2018
---
Site Post
Before you go, check out the armband Gameweek 31 tips, where we discuss the merits of going for or against Mohammed Salah.
In the spirit of St. Patrick's Day… ??☘️

There was a young man called Mo,
Who liked to put on a show.
Owned by almost all,
Expect him to haul,
Make him your captain, you know!https://t.co/iullTq5vDY

— Fantasy Football Community (@FFCommunity_) March 15, 2018