Gameweek 20 FPL community reactions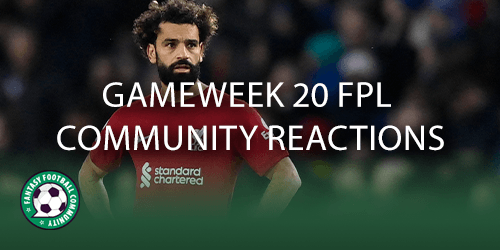 We take a look at some of the best Gameweek 20 FPL community reactions from Twitter as the round plays out. With both positive and negative reactions to some of the key events including captaincy, transfers, minutes and overall performances.
Taking a look at Gameweek 20 FPL community reactions can help other FPL managers by highlighting things like player minutes, player form, team form and anything else that could have implications within our fantasy teams.
@FPLReaction (Louis)
Fantasy Football Scout and Fantasy Football Community contributor @FPLReaction (Louis) brought up an interesting point. Aston Villa look much better under new manager Unai Emery which could make their assets more appealing moving forward.
One of players many within the community could consider is midfielder Leon Bailey (£4.5m). Bailey managed a huge 12-point haul in Gameweek 20 against Leeds. His return consisted of a goal, assist and two bonus. Many like Louis could even be considering swapping him in for Fulham's Andreas Pereira (£4.6m).
@WGTA_FPL
Content creator @WGTA_FPL (Tom) highlighted one of the most significant performances in Fantasy Premier League this week. Manchester United restricted their neighbours in the local derby which meant Erling Haaland (£12.2m) suffered a second consecutive blank.
Not only was Haaland the most captained player in the game this week but many managers within the community also chose to activate their triple captain and give him the reigns. The relentless striker came away with just two points with one game to play against Tottenham left.
@FPLMarcin
Manchester United play a double Gameweek this week so many managers were flocking to their assets. Their first match was against a tough Manchester City but they won the match 2-1. One of their most popular assets was Anthony Martial (£6.6m). The striker played just 45 minutes due to his injury, finishing the game with one point.
Another very popular asset in Gameweek 20 was Marcus Rashford (£7.1m). Rashford worried managers as he was seen limping during the game, but luckily, he continued playing and got through 90 minutes of football. The midfielder continued his epic run of scoring form and secured his four consecutive return in FPL, hitting 10 points.
@FPL_Harry
Fantasy Football Scout contributor @FPL_Harry showed his despair for the most expensive asset in the game. A lot of fantasy managers had to decide to keep Liverpool midfielder Mohamed Salah (£12.8m), who had just one game to play, or sell him for Man City midfielder Kevin De Bruyne £12.5m) who faced a double Gameweek.
Liverpool were dismantled in their match against Brighton this week, losing the game 3-0. This meant Salah failed to pick up any significant points in FPL, whilst De Bruyne picked up a return in his first match with his five points.
@FPL_Atoms
Well respected fantasy football manager @FPL_Atoms highlighted something very significant this week. When double Gameweek's arrive many can ignore the opportunity to invest in a player with a fantastic single Gameweek fixture.
Brentford took a comfortable win against Bournemouth this week, a team who are becoming a team to target in terms of FPL. Striker Ivan Toney (£7.5m) picked up his fourth fantasy return on the bounce with his nine points. His return came from his penalty scored and three bonus.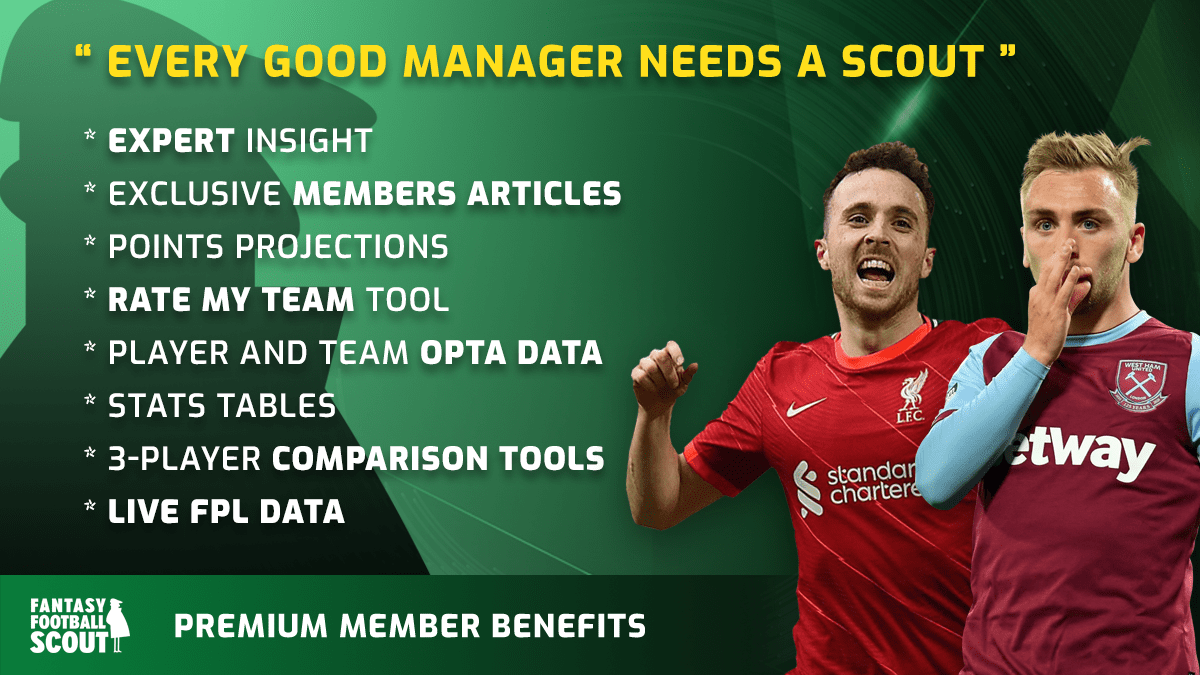 ---
Which players racked up the most points in Gameweek 19? Find out here.