11 Community Contents for Gameweek 11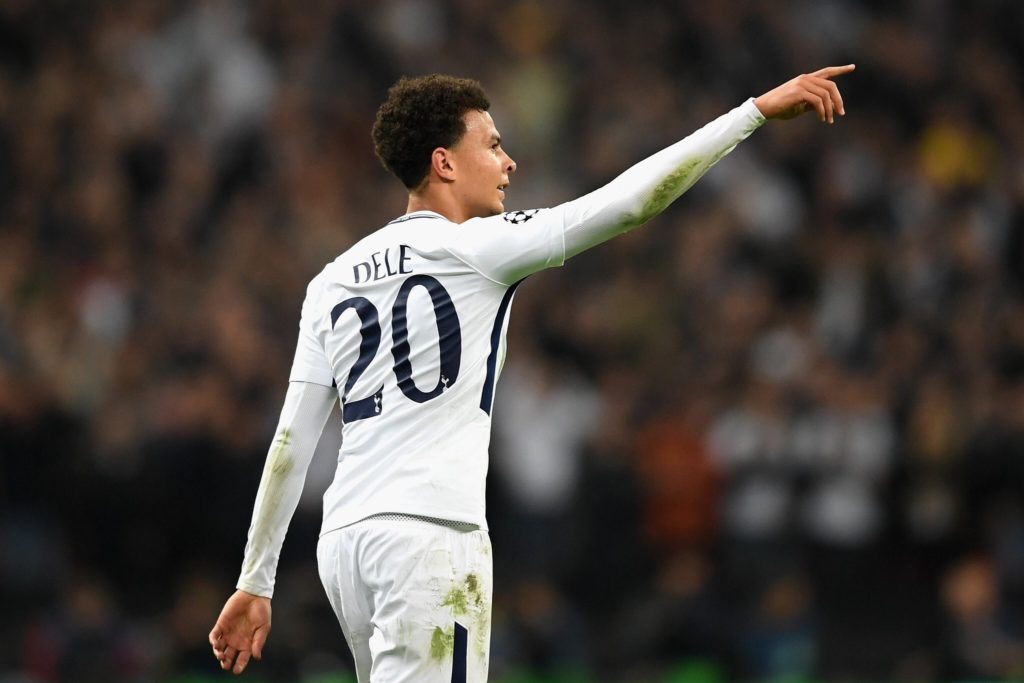 It's not all about articles and tweets. Here's the Gameweek 11 highlights from other platforms!
1. FPL Tips gives 4 players to watch in Gameweek 11.
Dele Alli back in form? 2️⃣ goals vs Real Madrid tonight; 4️⃣ in his last 4️⃣ in all competitions. #FPL #GW11

➡️ https://t.co/NTosQPbg2B pic.twitter.com/N5rmoRuQri

— FPLtips (@_FPLtips) November 1, 2017
2. There's an all star podcast from Talkin' Togga.
New Pod! MikeP, @fantasyyirma & @FPLhints talk Flamini, Chelsea & Everton plus Milner, Gray, Mkyi & Kane-less Spurs https://t.co/lcvhuXXeTa

— MikeP (@BangAverageMike) November 1, 2017
3. FPL Family have another Jammy Pick in the Gameweek 11 preview.
⭐️#FPLFamily GW11 Preview video is LIVE⭐️

Find out who's on our radar and Sam's Jammy Pick for GW11 #FPL ?https://t.co/D9350cEtBR pic.twitter.com/U4IFDMoMkB

— FPL Family (Lee) (@FPLFamily) November 1, 2017
4. It's quiz time in the latest FPL Herald podcast.
In our latest #FPL podcast we discuss #mufc defence, #thfc without Kane and introduce an EXCITING NEW QUIZ! https://t.co/CY2mTtBtyP #GW11

— FPL Herald (@FPL_Herald) November 1, 2017
5. Let's Talk #FPL has a Punt Pick.
TIME FOR A PUNT? | Gameweek 11 Preview | Fantasy Premier League 2017/18: https://t.co/XD6oXD9nSk via @YouTube

— Andy (@LetsTalk_FPL) November 1, 2017
6. Insanity appears in the FF Surgery pod.
?75th EPISODE OF THE FF_SURGERY PODCAST!!!?
⚽️With @FPLEditor for #GW11 ⚽️
In-Sanehttps://t.co/7A3uRgJFoj#FPL #upthepod #rightupthere

— FPL Surgery PODCAST (@FPLSurgery) November 2, 2017
7. FPL TV returns with the Point Predictor.
The #FPL Point Predictor for Gameweek 11 is now live! Who's guaranteed points this week? https://t.co/yIy8CB0TeX

— FPL TV (@FPLTV) November 2, 2017
8. The Gaffer Tapes are back in the studio this week.
HERE IT IS!

BRAND NEW episode of the UK's BIGGEST #FantasyFootball Podcast for #GW11.

On iTunes, Android and https://t.co/k5k0evV1PU#FPL

— The Gaffer Tapes (@TheGafferTapes) November 2, 2017
9. JNO United reviews all the Champions League action.
Come join our #FPL #GW11 Live Q&A!! https://t.co/5wLuJkQmbp

— JNO_FPL (@JNO_FPL) November 2, 2017
10. Just Offside go on a Christmas tangent.
GW11 – Tomps thinks – Now online! Better late than never, Cal has been punished listeners https://t.co/ttDqWhG1fp

— Just Offside – FPL Podcast ?? (@JustOffsidePod) November 1, 2017
11. Sportito has there contests open for the weekend.
Contests now open for the weekend action including our £500 #EPL contest.

Visit https://t.co/ijTXk8JugQ to enter or download the app! #FPL pic.twitter.com/JWJBcES0LF

— Sportito (@SportitoDFS) November 2, 2017
There's another £500 contest on Sportito for Gameweek 11 – a Daily Fantasy Football Site where you can win cash prizes. It's £5 to enter but if you sign up here, using sign-up bonus code HOLLY5, you'll get £5 credit, meaning you can enter for FREE. What do you have to lose?
Remember to check out the rest of the '11 for Gameweek 11' Series with great community articles and twitter essentials!