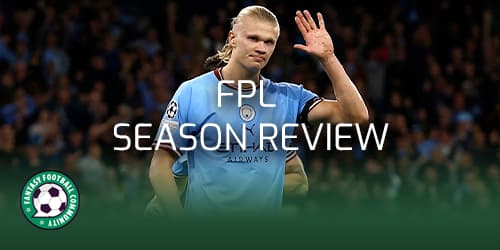 With the international break underway, we reflect back with the FPL season review. We take a look through the highest scoring players in every position. In addition, we can also highlight favoured structures so far by FPL managers.
Looking back at the FPL season so far can be both fun and insightful. Did the favoured structure before the season started turn out successful? Did the assets many believed would have success end up amongst the top returning players? We answer those questions.
Goalkeepers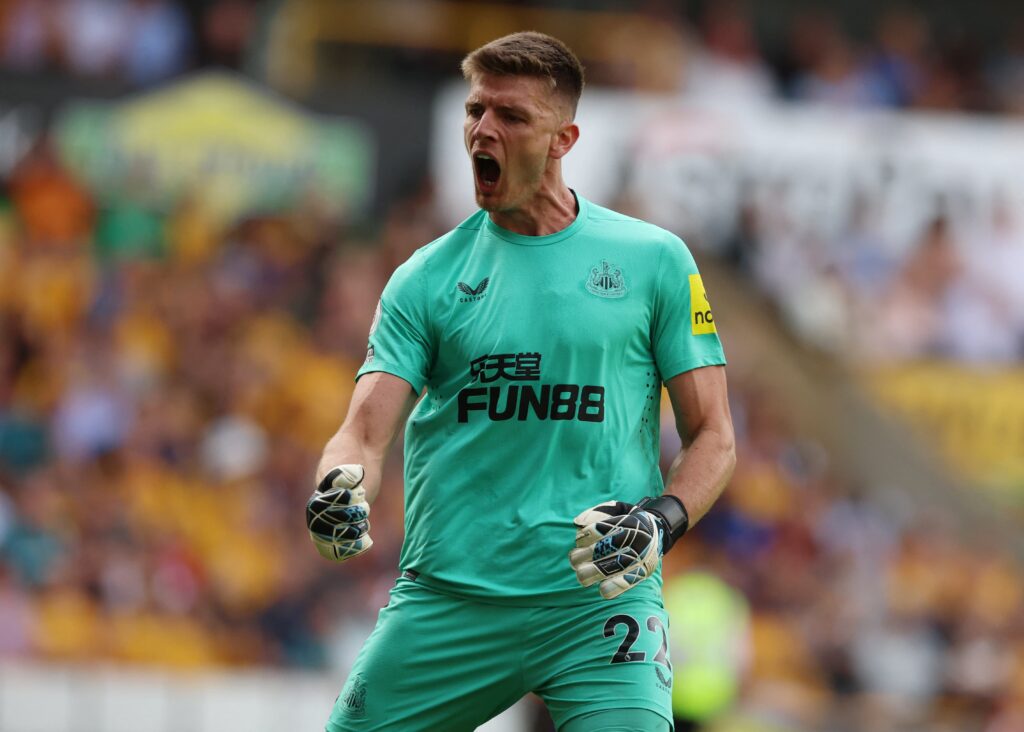 The Newcastle goalkeeper currently sits at the top of the pile in FPL. £5.2m Nick Pope has picked up 38 points so far from his three clean sheets and mass of bonus points. Pope is also the second highest owned keeper in the game.
Not far behind is 21/22 FPL favourite and £5m Jose Sa of Wolves. He trails Nick Pope by just one point. The third highest scoring goalkeeper is £4.7m Dean Henderson of Nottingham Forest. The former Man United player has collected 33 points for his efforts.
Defenders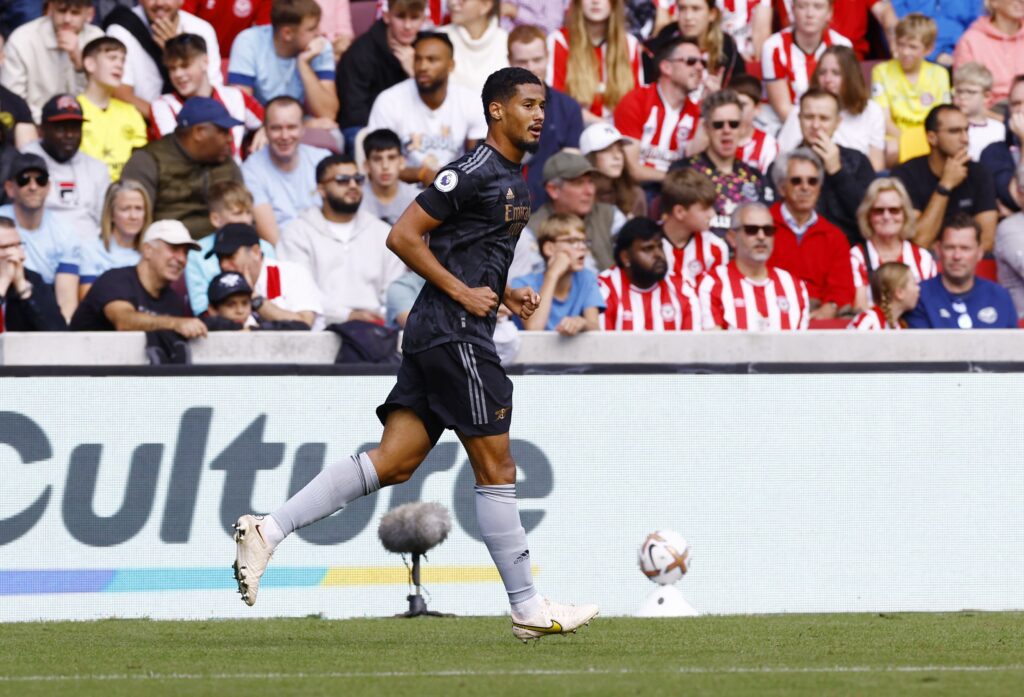 Arsenal man £4.9m William Saliba surprisingly resides as the highest scoring defender in the game. His huge 44 points have been helped by his three clean sheets, two goals scored and one assist. It may be no surprise to many that £7.2m Joao Cancelo is up there. The Man City defender has met his high expectations with his 42 points.
The Newcastle defensive success continues. £5.4m Kieran Trippier is the second most owned defender in FPL. The set piece taker and master ball distributor has notched up 35 points so far. Popular assets, Liverpool's £7.4m Trent Alexander-Arnold and Chelsea's £6m Reece James come nowhere near the top. Both were considered essential by many managers ahead of the new season.
Midfielders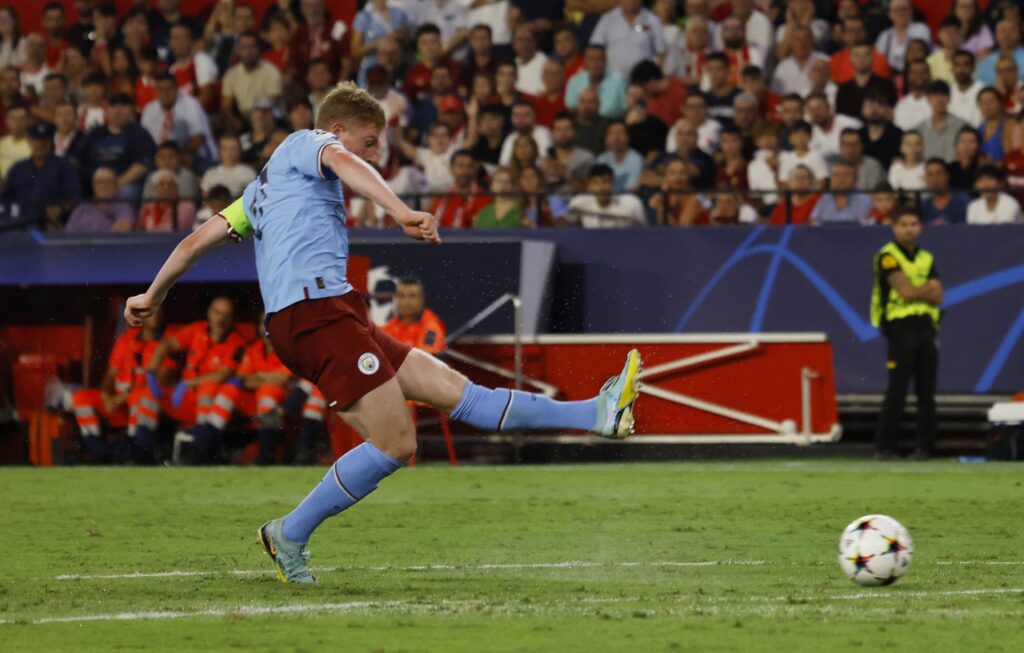 It may be no surprise to see that Man City midfielder £12.3m Kevin De Bruyne has picked up more points than any other midfielder in the game. The Belgian has racked up six assists and one goal, resulting in his 45-point total. 24% owned Brighton midfielder £6m Pascal Groß trails the Man City man by just three points after his great start to the season.
Manchester United attacker £6.6m Marcus Rashford sits on 40 points in third place. £12.9m Mohamed Salah is the eighth highest scoring midfielder. His performances so far have made managers question if he is worth his hefty price-tag.
Forwards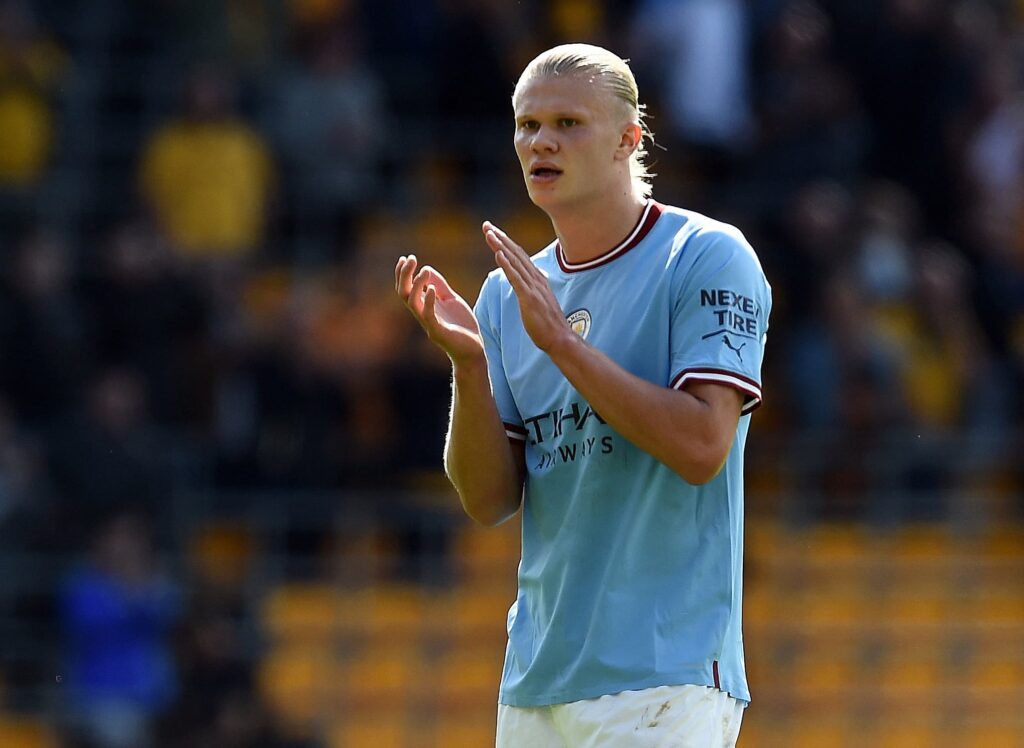 Man City ace £12m Erling Haaland is the most owned and the highest scoring player in the game. His whopping 73 points come from his 11 goals and one assist. There was no doubt that Tottenham man £11.4m Harry Kane would make the top three. He was Haaland's closest competitor in the forward bracket but still very short with 50 points.
Brentford's £7.2m Ivan Toney takes the third spot. His 47 points consists of five goals and two assists. Arsenal's £8.1m Gabriel Jesus was the highest owned player ahead of the new season. The Brazilian sits as the fifth highest scoring forward.
Team structure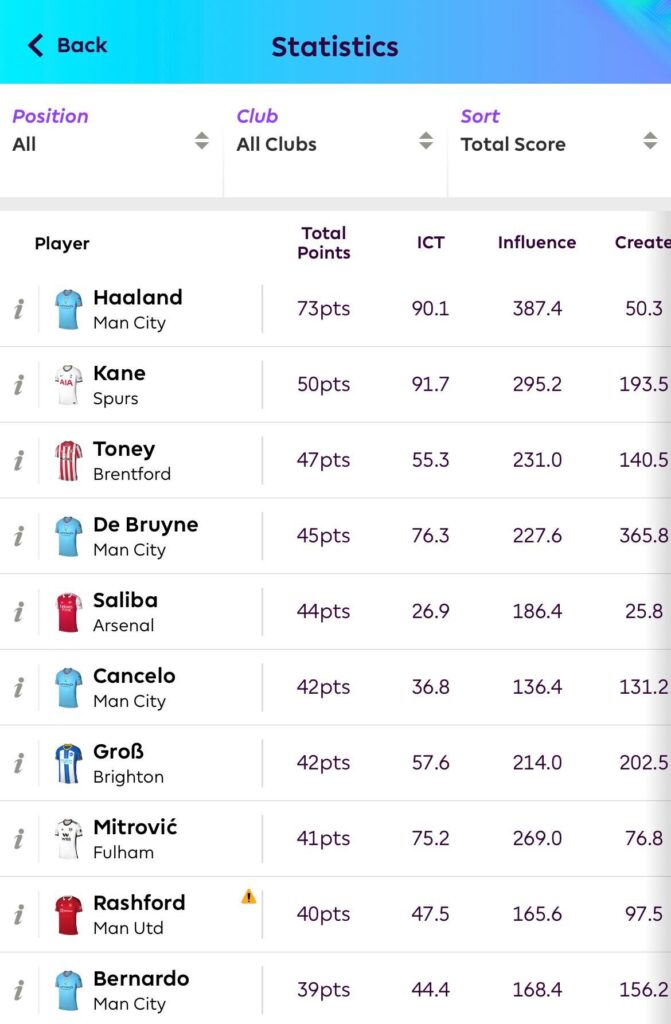 Interestingly ahead of the new season, large parts of the FPL community were drawn to a back four or back five formation. However, we can see that only two defenders make the top 10 scoring FPL players in the graphic above. This could suggest that going with three or four defenders rather than five could be a popular structural change within template formations.
Another significant point is that the forward position wasn't anywhere near as appealing at the start of the season. Most experienced FPL managers chose to start with just two, specifically Haaland and Jesus. We can see that four strikers make the top 10. This could indicate that three forwards could be popular moving forward.
---
Are you building your wildcard draft through the international break? We pick out some of the best assets for that here.