FPL experts ahead of Gameweek 38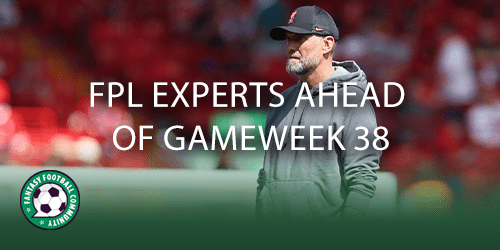 We take a look at some of the FPL experts ahead of Gameweek 38. With the new round approaching, we check out what some of the most elite managers have been talking about in the build up to the latest round of Fantasy Premier League.
Looking at what some of the FPL experts ahead of Gameweek 38 are talking about could be highly beneficial to other managers. Whether they discuss expected minutes, potential transfer targets, chip strategy or other key factors, it can all help to provide clarity within our own teams.
@FPLFocal
Fantasy Football Scout contributor and content creator FPL Focal highlighted the fantastic FPL career Tottenham's Harry Kane (£11.4m) has had. We can see from FPL Focal's brilliant graphic that Kane has bagged over 200 points for his fifth consecutive season in a row.
Many managers could be looking to captain someone different for the final round. Because of this, some could also look to the relentless striker himself. Furthermore, Spurs face a struggling Leeds side up next who have shown huge defensive fragilities this season which gives the in-form Kane plenty of potential in the round ahead.
@HinduMonkey
Fantasy Football Community contributor and experienced FPL manager HM made light of a serious consideration ahead of the new round. Manchester City have a busy schedule over the next week making their assets extremely risky in terms of investment.
Manchester City face Brentford in the last round of the campaign and many could be looking to take a risk with one of their attackers. Furthermore, some of the players under consideration could be midfielders Phil Foden (£8m), Kevin De Bruyne (£12.2m), Riyad Mahrez (£7.5m), Jack Grealish (£7.1m) and Ilkay Gndogan (£7.4m).
@LetsTalk_FPL
Fantasy Football content creator Andy is already looking ahead to the final round. Many within the community will be looking for an exciting pick in Gameweek 38 to try to gain rank and Andy has provided a list of assets some could opt for.
Amongst Andy's list is Crystal Palace's Eberechi Eze (£5.6m). The winger has managed three returns in his last four matches including a 16-point haul. Also, a huge proportion of the list includes forwards like Leicester's Jamie Vardy (£9.1m) and Tottenham's Richarlison (£8.4m).
@FPL_Harry
Fantasy Football Scout contributor and content creator Harry was also amongst the discussion for Gameweek 38. He emphasised that some could be looking at Arsenal players for the last round. However, their Gameweek 37 defeat against strugglers Nottingham Forest could have potentially put off those interested.
Arsenal no longer have anything to play for this season after securing second place in the league and Champions League football for next season. Although suffering a slight dip in form recently, Arsenal could go out with a bang against Wolves. Some could be considering the likes of midfielders Martin Ødegaard (£6.8m) and Bukayo Saka (£8m).
@FPLGOAT7
Fantasy Football content creator and experienced FPL manager FPL GOAT highlighted some of the worst defences in the league this week. One of the teams that managers could look to target in the final round is Leeds. The strugglers face Tottenham in Gameweek 38 and whilst many could be looking at Harry Kane (£11.4m) some could invest in midfielder Son Heung-min (£11.5m).
Another team many could target is Bournemouth. The Cherries have a tough game against a motivated Everton next up. Along with Everton striker Dominic Calvert-Lewin (£7.9m) if fit, some could take interest in midfielder Dwight McNeil (£5.1m). He racked up an absurd 21 points in one of his most recent matches.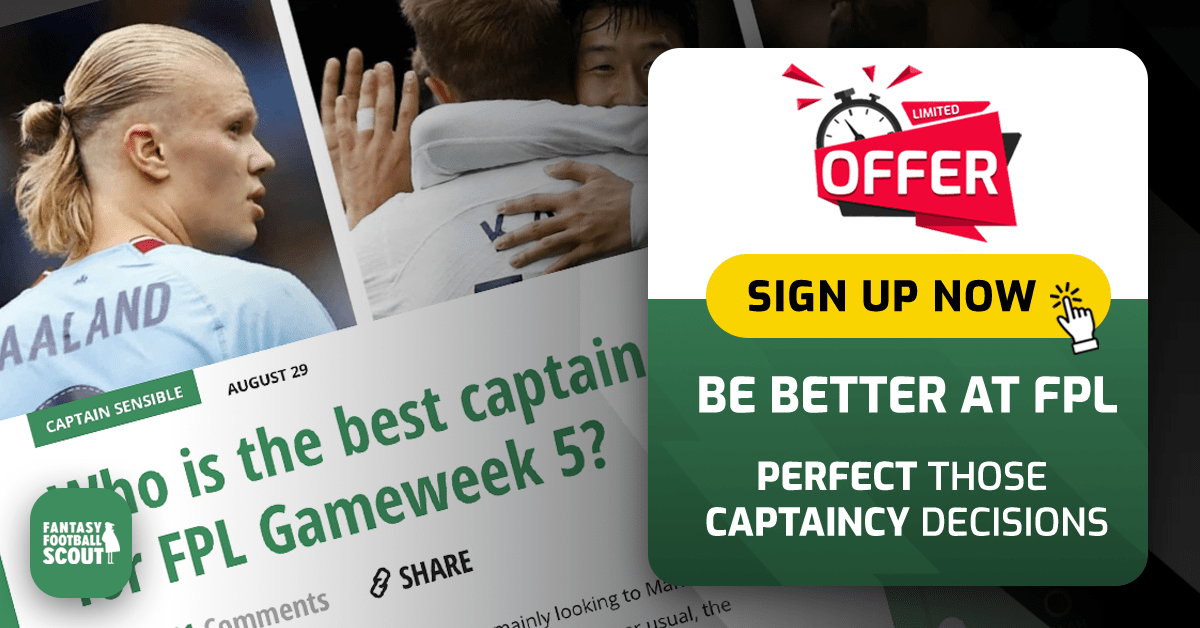 ---
Get ready for Gameweek 38 with all of the top picks for the new round right here.