Forward thinking: Kane v Haaland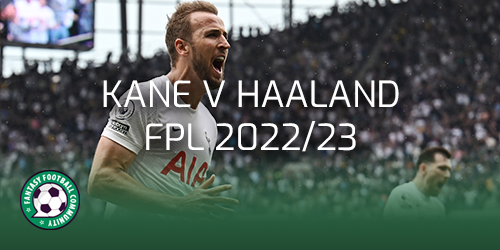 Man City's new forward Erling Haaland enters FPL 2022/23 at the same price as Harry Kane. This means that FPL managers will likely be forced to chose between them. Kane v Haaland is a big talking point in the community. We take a look at the underlying stats for both players to assess who is the better FPL pick.
Kane has bee a trusted and favoured FPL pick for many seasons. However, the appeal of a new Man City forward who has some understanding underlying stats from the Bundesliga, will likely turn FPL managers heads. Here we look at the underlying stats for the two forwards as well as considering their likely FPL minutes.
Game Time
Kane was never substituted under Antonio Conte in the league last season. This made him one of the most reliable assists in the game. Kane started 36 games last season, making 37 appearances in the Premier League.
However the addition of Richarlison to the Tottenham squad this season could see Kane's 100% minutes record lost as Conte balances his team for the Premier League and Champions League commitments.
In the Bundesliga last season Haaland played 1825 minutes over the course of 23 matches. This is an average of 79 minutes per match. Haaland of course is joining the Pep roulette, however with Gabriel Jesus now completing his move to Arsenal, he is City's only out and out striker.
Attacking returns
Kane returned 17 goals in the Premier League last season, meanwhile Haaland returned 20 in the Bundesliga.
However, Kane beats Haaland for assists last season. The Spurs man managed 11 in comparison to five for Haaland.
Heat Maps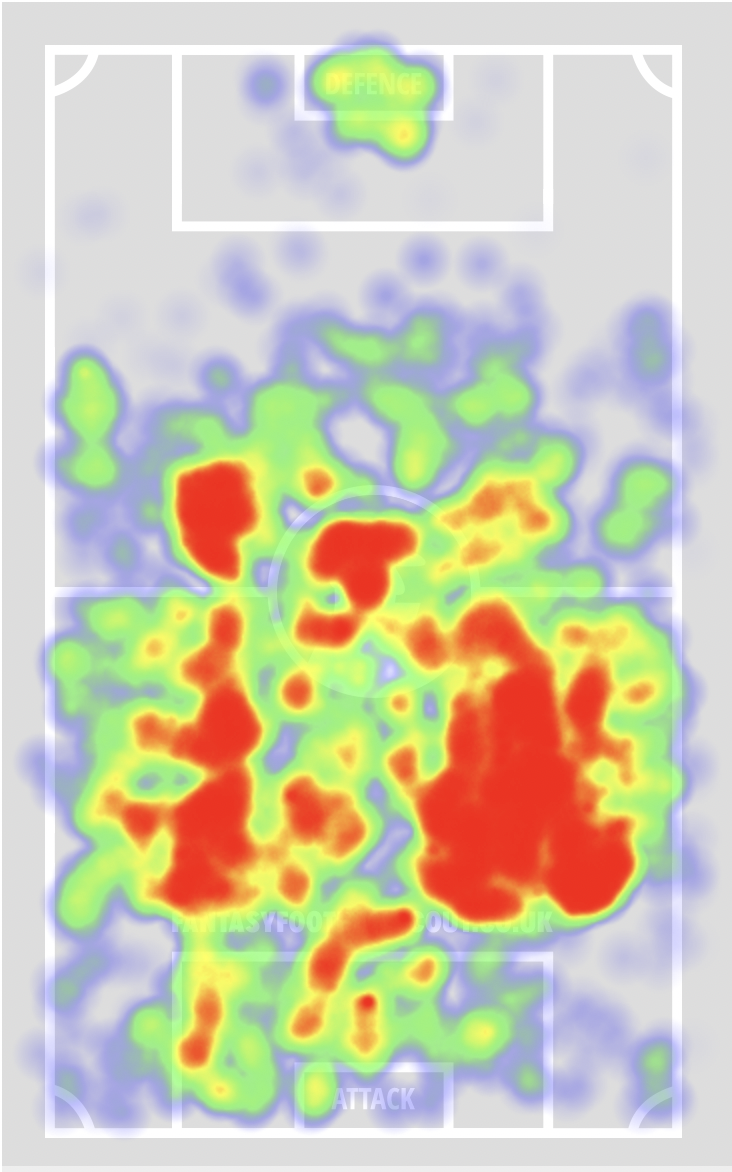 The heat maps from Kane and Haaland last season highlight a difference in position between the players. Kane's heat map is focused on the attacking midfield area. Meanwhile Haaland main positioning is in the opponents penalty box.
This highlights the difference in the goals and assist tallies between the players.
Teams
The Man City team last season was changed more often than the Spurs 11, this means potentially more consistency of starts at Spurs. However Man City scored 99 goals last season, this was 30 more than the 69 that Spurs managed.
Man City also created more chances than any other Premier League club last season with 537. This was considerably more than the 379 that Spurs created. However it should be remembered that Spurs became far more creative after the arrival of Antonio Conte.

Overall
When it comes to Kane v Haaland, Kane is a proven FPL forward who has a great opening fixture against Southampton. However, Haaland and City's opening fixtures are highly appealing.

Some FPL managers will be cautious of investing too heavily in Haaland given he is new to the league. However, because FPL have priced the players at the same price it will be easy for managers to move between the two. This will be especially useful if Haaland starts slowly or Kane hits the ground running.