Familiar Faces of FPL GW25: Dias and Lamptey bring hauls for Adrian Clarke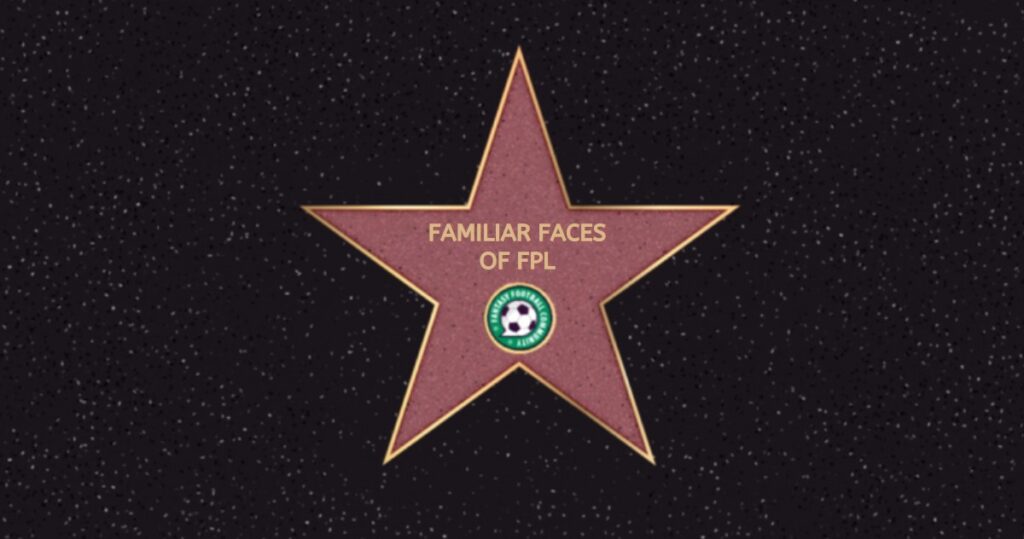 A round-up of how the well-known, FPL familiar faces fared during the last Gameweek.
---
FPL familiar faces: Gameweek 25 progress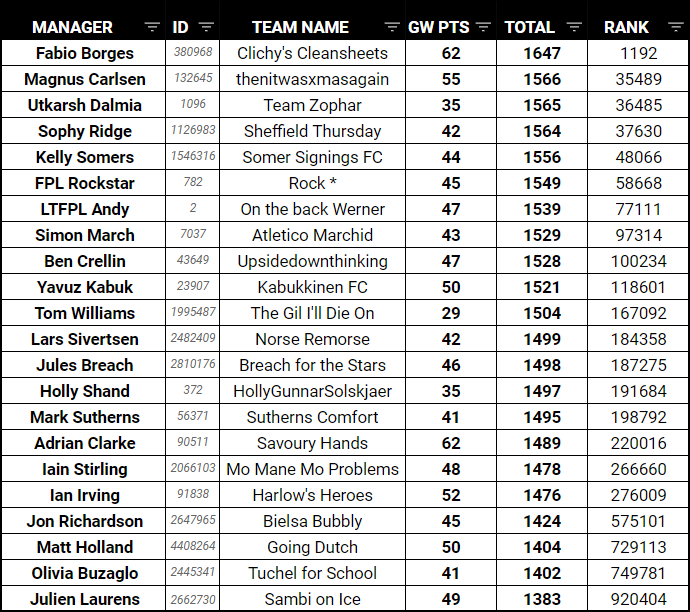 With tonight's match between Man United and Brighton still to play, Double Gameweek 25 brought a range of scores for our 22 competitors. Scores from just 29 points through to 62.
Fabio Borges continued his fantastic rise through the rankings. He jumping up to 1,192nd in the world and now has just two red arrows in the last 15 Gameweeks.
It has been a disastrous week however, for journalist Tom Wiliams. The Official FPL Podcast regular took a four-point hit to Phil Foden. The City midfielder returned a goal whilst his two incoming players were unsuccessful. One of them was from Arsenal who didn't play in Gameweek 25. This meant that Martin Odegaard joined Ben White on the bench. However, when neither Joao Cancelo, Sergio Reguilon or Ivan Toney played in Gameweek 25 Tom was only able to field nine players.
Team Focus: Adrian Clarke
Another regular on the FPL podcast is former Arsenal and Southend midfielder Adrian Clarke. He has been playing FPL since the 2011/12 season after a previous attempt four years earlier. Most finishes are around the one million mark. His best overall rank was 125k rank in 2019/20.
This campaign, Adrian found himself 43,658th the world after Gameweek 5. However, he has steadily dropped to 300k heading into last weekend. Gameweek 25 has been very good so far for Adrian. His 62 points have pushed his live rank up to 207k.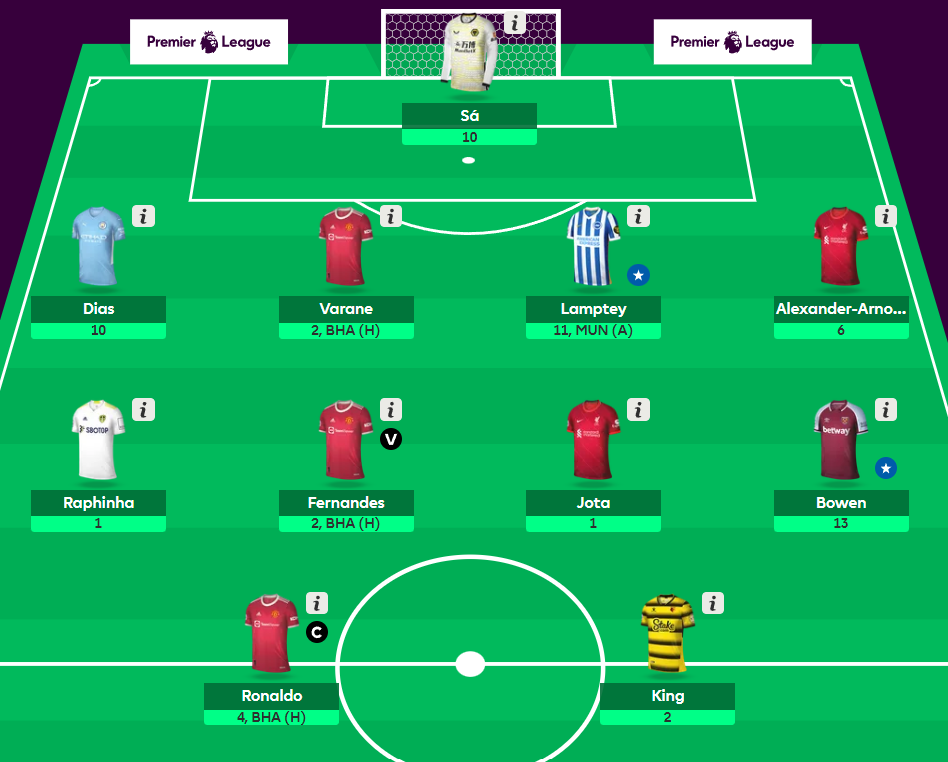 'Savoury Hands' benefitted from having Ruben Dias over the absent Joao Cancelo. His punt on Tariq Lamptey also brought in 11 points and Lamptey still has one match to play.
His Cristiano Ronaldo captaincy hasn't yet paid off but there is still time. This is also true for Bruno Fernandes and Raphael Varane. Adrian's Gameweek could have been better still if he hadn't benched Max Kilman's clean sheet.
Having already used his Bench Boost and first Free Hit chip, Adrian used his Wildcard in Gameweek 22. Ahead of Gameweek 26 Adrian could have a problem. With just £0.8m in the bank he doesn't have an easy no route to owning Mohamed Salah without taking a four-point hit.
Adrain already has six players who play twice in Double Gameweek 26. If he doesn't take the hit to bring in Salah it will be interesting to see if he uses his Triple Captain chip on another member of his squad.
His team also look well set up to navigate Gameweek 27. This means that he could save his second Free Hit chip for what is likely to be a big Blank Gameweek 30.
As things stand, Adrian is in a good position to have his best ever FPL season.