Expert team reveal for Gameweek 37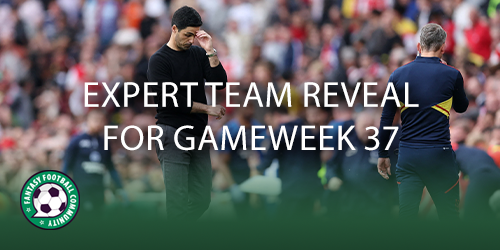 Gameweek 36 is over so we can start looking ahead to the new round. For that reason, we bring in Fantasy Football Scout and Fantasy Football Community contributor @FPLReaction to provide us with his expert team reveal for Gameweek 37.
As we approach any given deadline, managers will be scrambling for clarity on some of the biggest decisions in the game like transfers and captaincy. Taking a look at @FPLReaction's expert team reveal for Gameweek 37 could benefit other managers when making those decisions.
Team reveal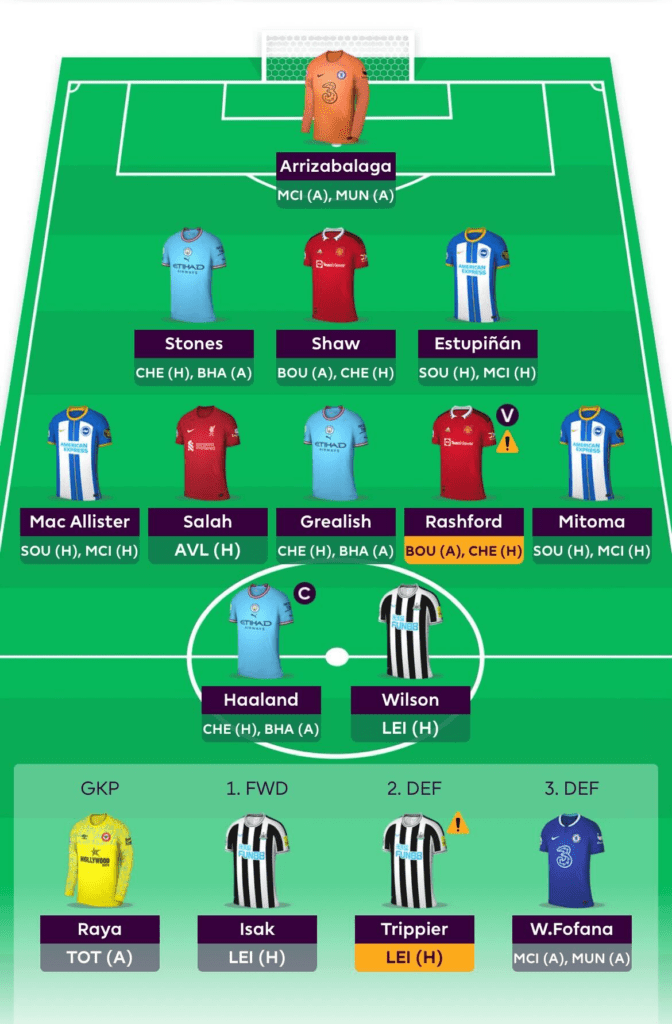 Notes
Gameweek 36 was a great week for me. I ended the round with 126 points. The biggest contributing factor to my success was of course captain Callum Wilson who bagged 48 points.
This is my current set-up for Gameweek 37. As you can see I have several key decisions to make.
One of my concerns is that Chelsea's Kepa Arrizabalaga failed to start the most recent game. This makes me think he will play no part in the upcoming double Gameweek. I'm more than happy settling for Raya if that happens.
I will almost certainly be playing Callum Wilson this week. He has just one fixture whilst most have two but his potential against Leicester could be seismic.
Manchester City rotation could also wreak havoc. I'm not sure if any of John Stones or Jack Grealish will start the next match never mind both games.
My biggest transfer target is Manchester United's Bruno Fernandes. Whilst I could bring in the Reds goalkeeper David De Gea or an additional defender, I think Fernandes could have massive potential this week.
My planned transfer is Mohamed Salah to Bruno Fernandes. Whilst I am reluctant to sell Salah, I think Bruno is a better option for the round ahead.
Captaincy could also be interesting. Although Erling Haaland is the standout captaincy option for Gameweek 37, I think, for those looking to go different, like me potentially, Fernandes could be a great option.
Good luck everyone!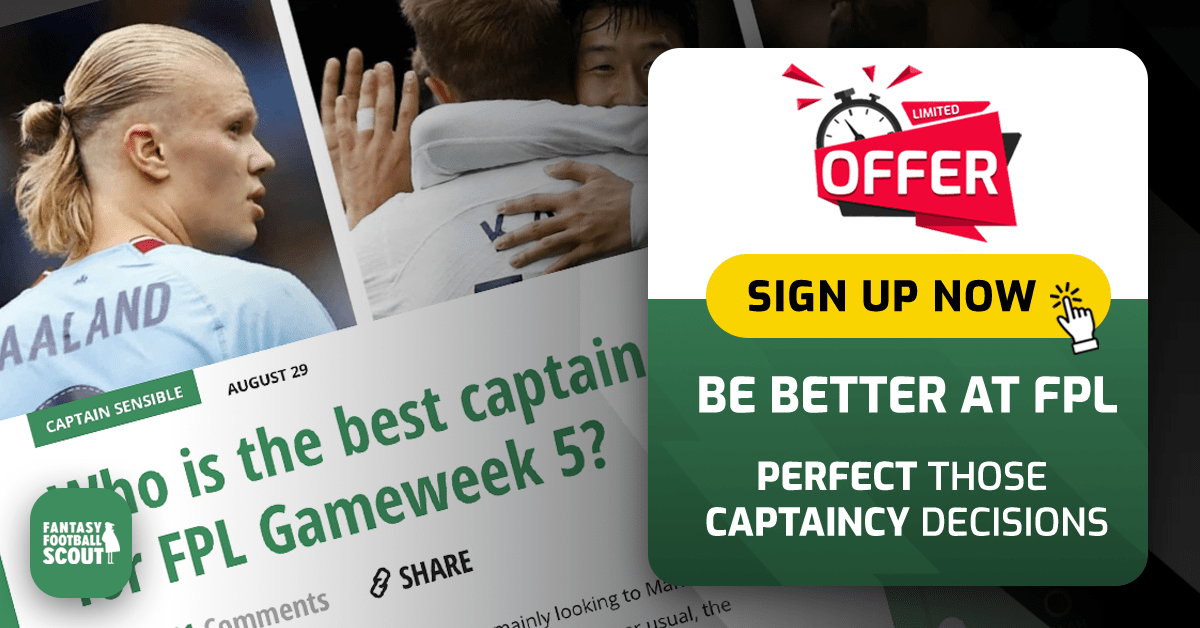 ---
Who are the best players for Gameweek 37? Find out in the top picks article here.