Community Team Reveal Gameweek 28 – FPL ElStatto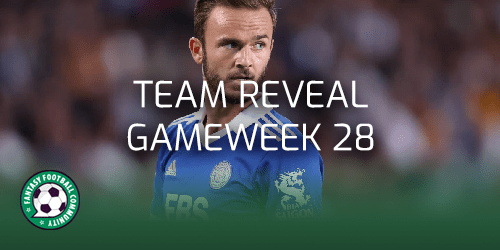 Each Gameweek brings an FPL community team reveal. As a result, that person gives insight into their transfers, captaincy and future plans.
Ahead of Gameweek 28 it's the turn of FPL ElStatto to tell us what he is doing to his team.
Hi ElStatto and thanks for the team reveal. So how did Gameweek 27 go?
I'm currently ranked at 250k and the plan is to Bench Boost in Gameweek 29, mainly just to get it out of the way. Planning and exiting from it takes up too many weeks so, by Wildcarding now, I can then start transferring out from Gameweek 30.
What does your defence look like?
In goal, I'm sticking with Kepa in my Wildcard as Chelsea are ok defensively and face Everton at home. I'm hopeful of a clean sheet there, with Jason Steele as the backup because he is £3.9m and needed for Bench Boost 29. After that, it's not so much of an issue if he loses his starting place.
This Blank Gameweek is limiting my options a bit but I'll gamble on double Newcastle and double Chelsea. Ben White is a solid way into Arsenal's defence and Rico Henry remains for a couple of weeks. He will likely make way for a cheap defender after Gameweek 29 to free up some funds.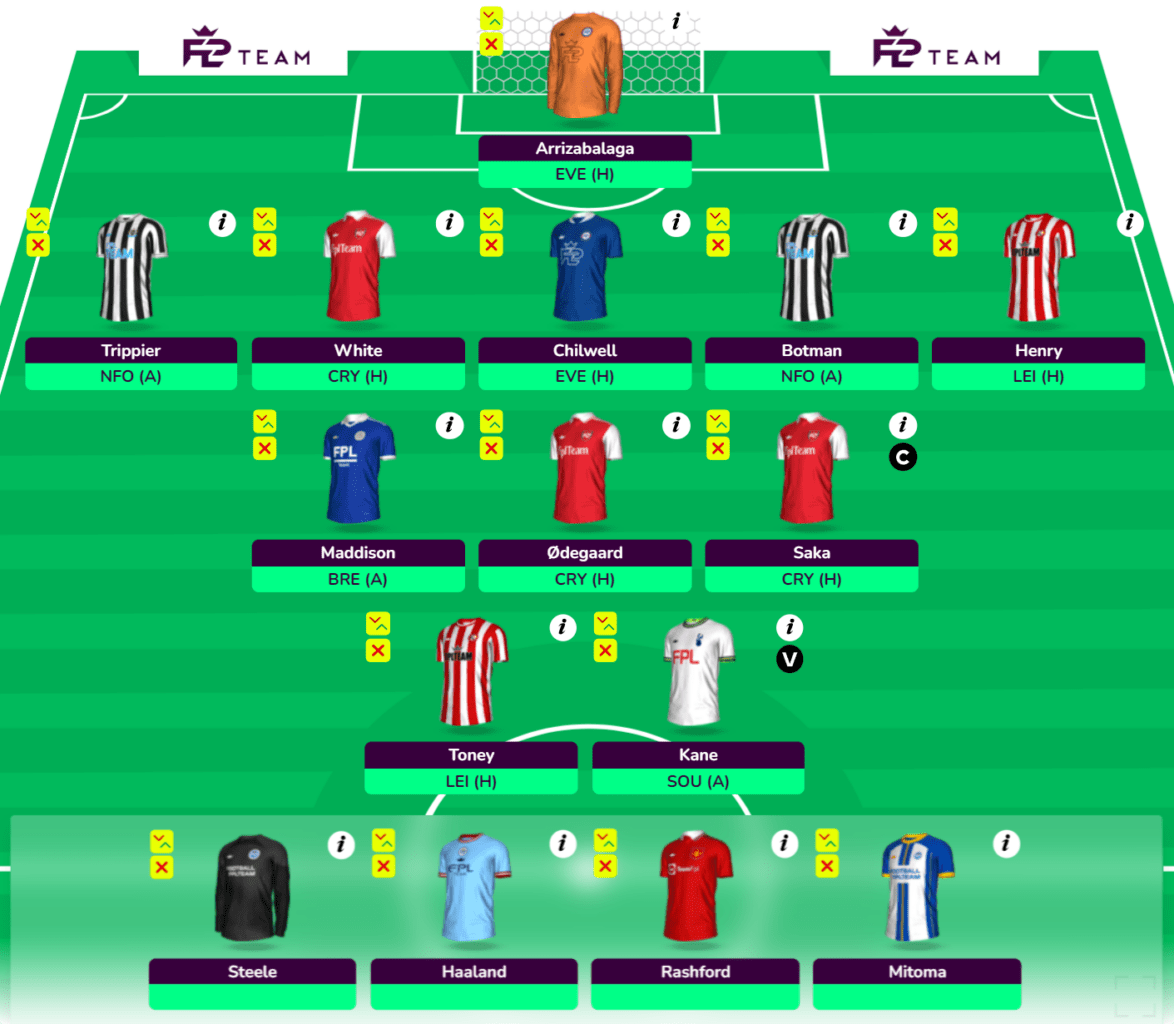 Meanwhile, what about your midfield and attack?
I'm carrying Marcus Rashford and Kaoru Mitoma through their non-participation. Their form and fixtures mean it'd be silly to ditch them when I'd only want them back again after the blank. There's double Arsenal, with a feeling that I've got lucky by not owning Bukayo Saka recently but his consistency with goals and assists will surely return.
Martin Odegaard is more of a safe option instead of Leandro Trossard or Gabriel Martinelli, as being captain should make him exempt from rotation. As Leicester have good fixtures, James Maddison is in – if anyone is going to get points for them, it'll be him. They need to pick up points in this relegation battle so he'll be given a few weeks to perform for me.
Forwards have remained the same. I'm happy to carry Erling Haaland this week and we know he only needs one Gameweek 29 match to haul. Ivan Toney might make way after that double as he's on nine yellow cards and close to another suspension.
So what are your plans for Gameweek 28 and beyond?
It'll be 5-3-2 this week with no subs. With this Wildcard, it was about balancing a good team for this blank, the double and beyond.
There'll be a possible tweak to my defence ahead of Double Gameweek 29 but I'm hoping that playing the chip now will put me in a good position for the rest of this season. It also allows later use of the Free Hit.
Finally, what about captaincy?
I've opted for Saka over Harry Kane.
Good luck and thank you for the team reveal!