Community reactions FPL 2022/23 is live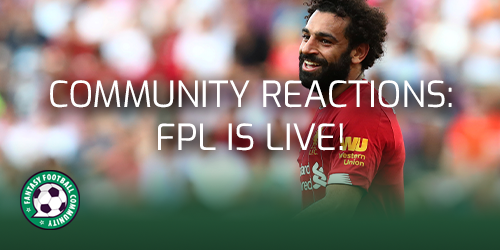 Today Official FPL launched the new game for the 2022/23 season. FPL managers are now able to pick their teams and they have had their first look at the new site design. We take a look at the community reactions to FPL 2022/23.
The FPL community was immediately full of conversations about must haves, bargains and what that might mean for other assets.
Game is live!
FPL Updates&Tips was delighted that the wait for the new game was over.
First Picks
Zoltan shared that his first pick for 2022/23 is Manchester City's new forward Haaland.
Auto-pick teams
A number of FPL managers shared their auto-pick teams including Fantasy X-Factor. All the auto-picks seem to have handed Richarlison the captains armband.
Magic £4.0m defenders
FPL Prince suggested that there may be a good £4.0m defender in Nathan Patterson at Everton.
Team ID
One of the key community reactions to FPL 2022/23 is team IDs. FPL managers love to compete to get the lowest team ID ahead of the new season. Johnny ask what team ID everyone got.
World Cup – unlimited transfers
FPL Mezzala read the rules and noticed that Official FPL have given FPL managers unlimited transfers during the World Cup. This is likely so managers can react to injuries, fitness and form. The teams that an FPL manager may want at the beginning of the World Cup could be very different to the team when it ends. Especially with assets who make it all the way to the final.
---
To see our initial reaction to the FPL price releases click here.