Blank GW30: Should we bench or sell Liverpool assets?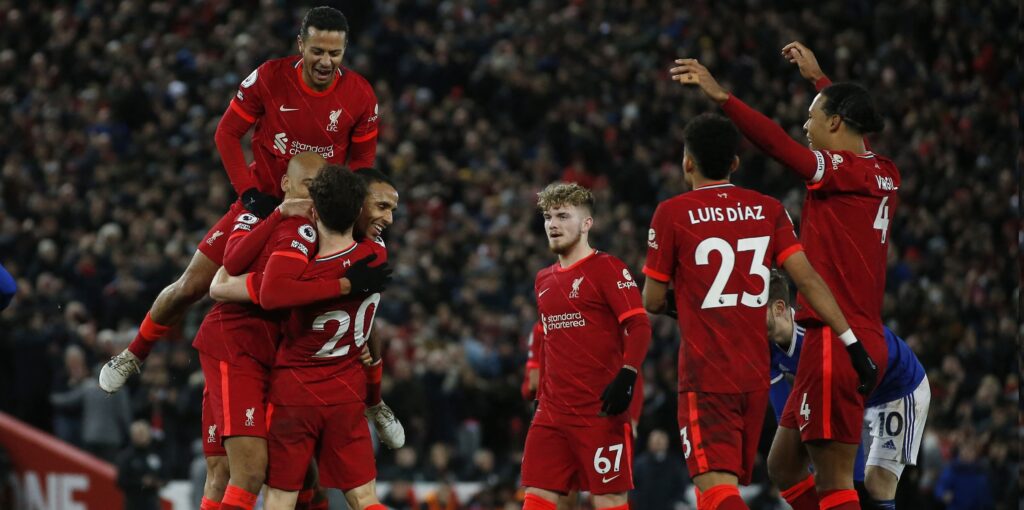 Not all FPL managers will opt to Free Hit in Blank Gameweek 30. With this in mind, should they bench Liverpool stars or make a risky sale?
---
Liverpool's most-owned FPL players
For Gameweek 29, these were the highest ownership figures for Liverpool assets, thanks to LiveFPL data.

Not only are Mohamed Salah and Trent Alexander-Arnold almost unanimously in every team, around a third also have Andrew Robertson.
The January purchase of Luis Diaz has severely impacted the ownership and appeal of Diogo Jota and Sadio Mane. Even more so, now Diaz has had such an impressive start.
Upcoming April fixtures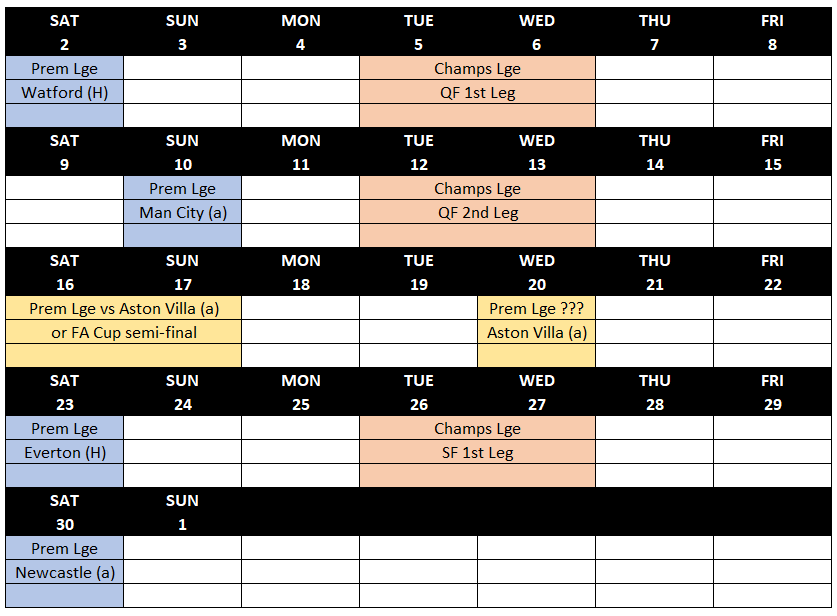 Having eliminated Inter Milan from the Champions League, Liverpool's April looks a bit tougher. After tonight's match against Arsenal, Jurgen Klopp's side don't have a league match until 2nd April with Gameweek 31.
Get past Nottingham Forest in the FA Cup Fifth Round and Aston Villa (a) likely moves to their only empty midweek, giving a quick sequence of season-defining games every three-to-four days.
This will make Robertson owners nervous of random rotations with Kostas Tsimikas, just like for Norwich (H) in Gameweek 26. Yet Alexander-Arnold was another victim that day.
Perhaps FPL managers can sell these now, knowing they'll blank in Gameweek 30 and potentially get rested against Watford in Gameweek 31, before the unlikeliness of a clean sheet at Man City.
On the other hand, Salah is fixture-proof and almost certainly plays every match in such a tight title race.
Blank Gameweek 30
In the meantime, there's one big question for each manager not using a Free Hit in Blank Gameweek 30. What is the minimum number of playing players you can survive the weekend with?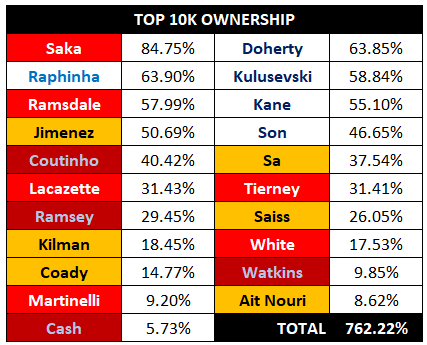 Within the top 10k, for example, there is 762.22% ownership of the main Gameweek 30 assets, so 7.62 players each. Add one free transfer and 8.62 means around eight or nine players will be the average for getting by without a Free Hit. This should lower when dropping down the ranks.
Therefore, it's very possible to have a decent Blank Gameweek 30 whilst benching two Liverpool assets, not needing to sell. Of course, if rotation over the April schedule is a real worry, managers might decide it's worth the calculated risk of selling one.