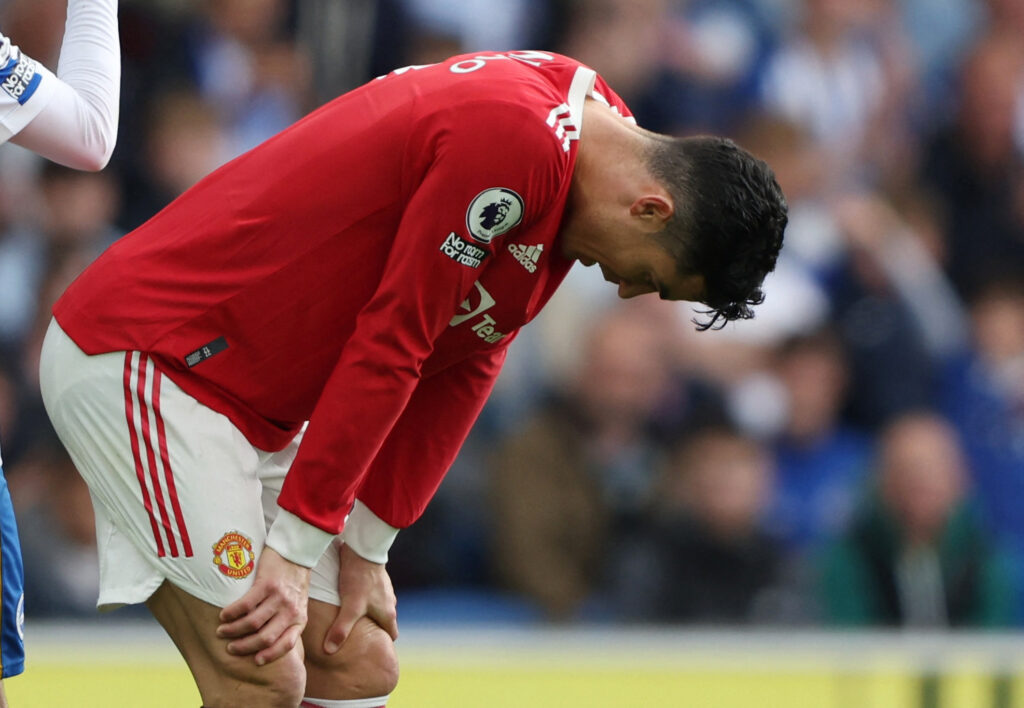 Most managers are focused on the five teams who play twice in Gameweek 37. However, it shouldn't be forgotten that Manchester United will not play at all this week. For them it's Blank Gameweek 37. We assess what this means for managers who own a player from the Red Devils.
Even with their recent rollercoaster of form Manchester United assets continue to be reasonably well owned in FPL. Cristiano Ronaldo is the most popular asset, owned by 19.5% of managers.
After their Gameweek 37 blank, United have a difficult match to end the season away at Crystal Palace. With the Red Devil's failing to play in Gameweek 37, what should managers do with their assets?
Attacking options
Ronaldo and Bruno Fernandes are the most heavily owned assets at Manchester United. For managers that still own these options there are plenty of attacking players with goods fixtures for the last two Gameweeks.
Tottenham, Arsenal, Liverpool and Man City all have ambitions ahead of the final two Gameweeks. All four teams will be pushing for wins in all of their remaining fixtures and hoping that their opposition slip-up. Using the Fernandes and Ronaldo money and investing it in other premiums seem wise. The following make good replacements:
Son Heung-Min or Harry Kane (Spurs)
Kevin De Bruyne or Phil Foden (Man City)
Bukayo Saka (Arsenal)
Luis Diaz or Sadio Mane (Liverpool)
These players all have good fixtures, motivation and form ahead of Gameweeks 36 and 37.
Defensive Options
These four teams also make good options for replacing the Manchester United defenders.
However, with five teams playing twice in Gameweek 37 there could be some great options there.
The Manchester United defenders are mostly priced at around the £5.0-5.5m price point. This gives FPL managers plenty of options if they want to replace them. The following players all offer good potential for investment for the final two Gameweeks.
Lucas Digne (Aston Villa)
tyrone Mings (Aston Villa)
Mason Holgate (Everton)
Ryan Sessegnon (Spurs)
Emerson Royal (Spurs)
Joachim Anderson (Crystal Palace)
If FPL managers who have a little budget in the bank there are so good premium defenders. Investing in the Liverpool or Man City double up defensively also looks positive.
Overall
With Manchester United's lack of form as well as a blank in Gameweek 37 they are easy sells for FPL managers. There are a number of high performing premium attacking players that managers can move too. As well as a number of great budget enabling and mid priced defenders.
Ahead of Gameweek 37 these are the most popular transfers in so far.
Defenders
Attacking players
There are so many options ahead of the final two Gameweeks of the season. Therefore United assets are an easy sell.
---
Wondering what to expect from the Gameweek 37 fixtures? Check out our recent options.