Best formations to start the season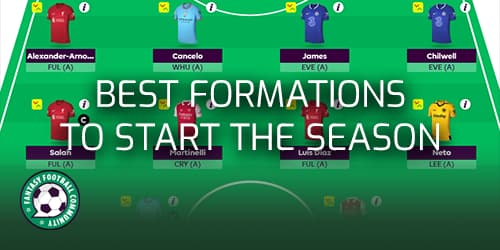 Taking a look at the best formations to start the season with in FPL. We look at the advantages and disadvantages of using different formations taking into account flexibility, the best assets and using underlying stats from the Fantasy Football Scout Members Area.
Starting with a template and flexible system can give FPL managers early success and safety. Being able to both protect our rank but also be able to switch to different options when they hit form at in any given game week could have a huge impact on how we start the season.
Value for money
Before we go into systems and drafts it's important to mention value for money. Comparing actual positions can be very helpful when determining which system to go with. An example of this can be seen below.
We looked at all FPL players priced £7.5m or below. You can see that a huge seven defenders make the top 10 for FPL points total last season. Compare this to the fact only three midfielders in the same price bracket made the top 10 is already an indication that a back four or five could be the way to go.
You'll also notice that not a single forward can be seen in the top 10. In fact you have to access the top 20 to see three forwards. This is another telling sign that putting your money in defence rather than midfield or the forward line could be beneficial this season.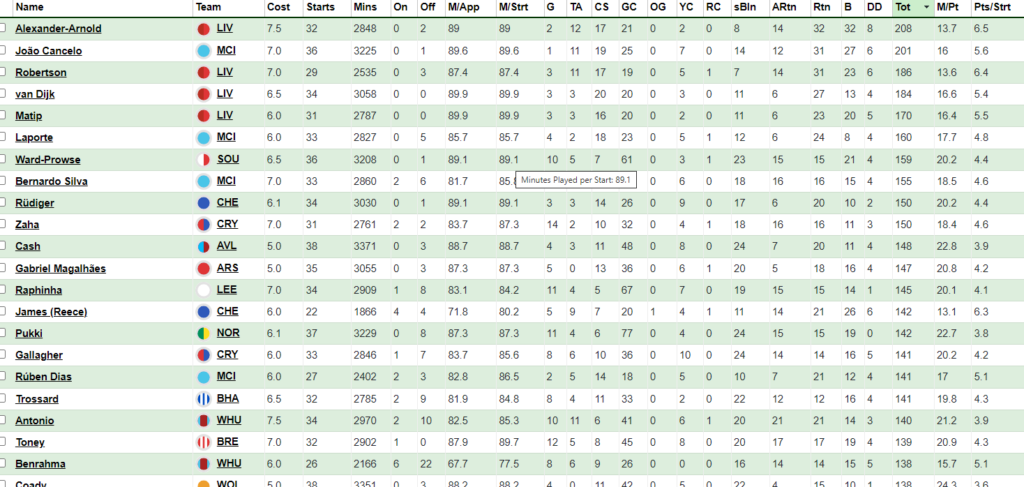 5-3-2
Based on what we discussed above, here is an example of big at the back to the extreme. All five defenders are up there with some of the best players in the game for points per 90 minutes last season. With great fixtures and playing for the top four teams the likelihood of clean sheets is good. Combine that with offensive potential and it could be a very good way to start the season.
An issue with five at the back is struggling to own a £8m midfielder. With all of the money in defence it could be very difficult to switch to an £8m midfielder if one hits form. Not having the flexibility to get to someone like Mount or Maddison in one move could put us behind the competition.
The two moves it would take to get to the £8m bracket would also cost a minus four hit which could be another negative impact to overall rank or mini league position.
Another alternative would be to lose Gabriel Jesus for many. But with high ownership, he could be a great option anyway and losing the flexibility to move to another mid priced forward like Bamford or Calvert Lewin means it could be an unfavourable move.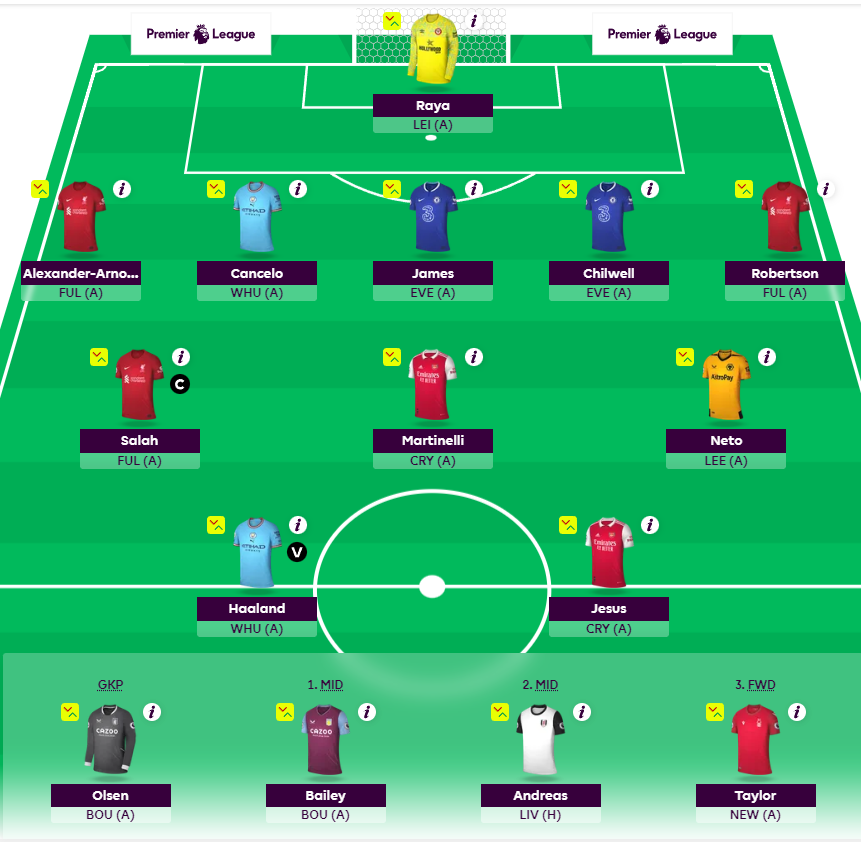 4-4-2
The 4-4-2 below not only gives managers a premium in every position but also the flexibility to access a mid priced forward in both midfield and forward in one move. Something most experienced FPL managers will likely side with.
This system and draft also utilises big at the back value, another reason why a 4-4-2 could be the best system to start the FPL season with.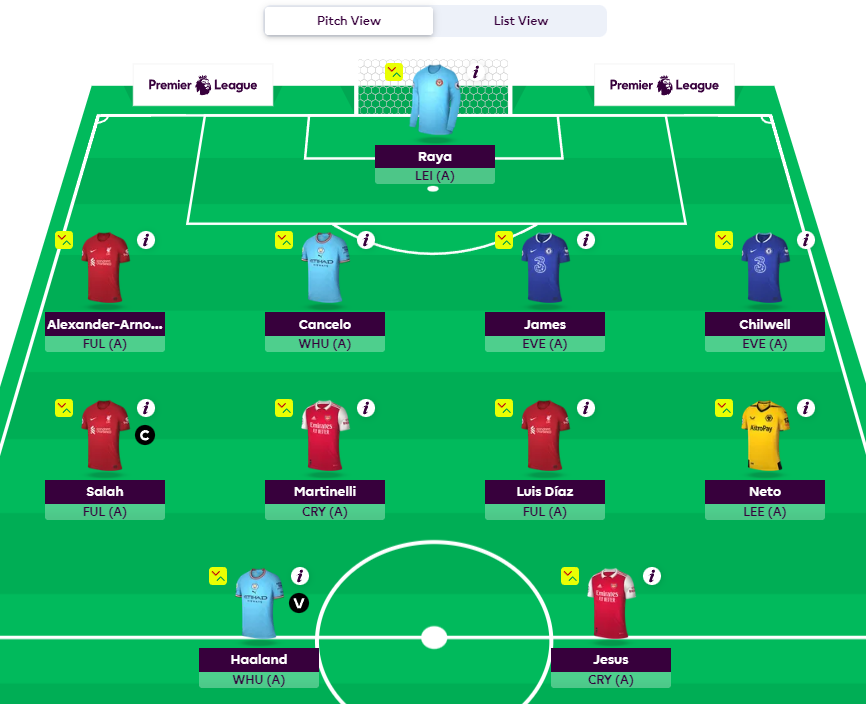 3 at the back or 3 at the front
Based on what we have mentioned already either options may not be favourable to start the season with. A three at the back could feel like players aren't utilising the high potential defenders have this season. The three at the front may also seem like a waste of a slot. The lack of forwards last season combined with the points potential in defence means its a tough sell.
4-5-1
4-5-1 could also be another good option as players will likely be utilising the £8m midfield options a little more. Players who selected this formation would also be utilising the favoured big at the back as well.
The issues with this is that it could be difficult to access the mid-priced forwards like Jesus in one move. It is likely that with premiums like Kane and Haaland available players would be avoiding Jesus completely. Taking account ownership its probably best to avoid a 4-5-1 as well.
Conclusion
4-4-2 not only appears to be the template formation to start the new campaign with but the most flexible. Being able to move between a mid priced forward and midfielder could be very useful. In addition the 4-4-2 allows managers to take advantage of big at the back without blocking ourselves from a move elsewhere.
---
To see the players with the best points per 90 minutes last season check this out.