UCL Fantasy group stage draw impacts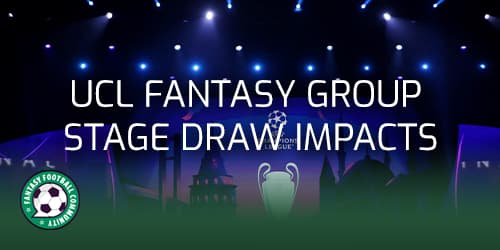 Champions League Fantasy is edging closer. We take a look at the UCL Fantasy group stage draw impacts that could have on fantasy managers. Highlighting teams or players that could have great potential for the new campaign ahead.
Looking at the UCL Fantasy group stage draw impacts could help fantasy managers set their teams up for the tournament ahead. Finding the best teams and assets which have easier fixtures could be detrimental to starting the new season ahead successfully.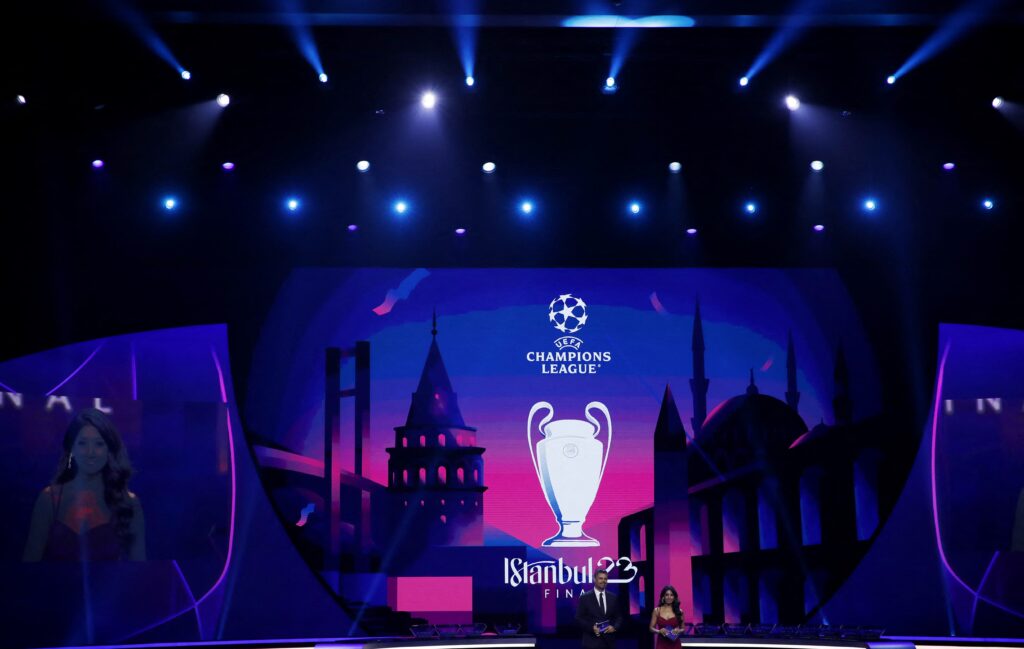 Group A
The general feeling is that Group A could be tricky. 21/22 finalists Liverpool again face a group that could cause some upsets. Ajax impressed last season and are home to many player talents. Napoli are un beaten at home in their last two season in the competition.
Scottish side Celtic should also not be discounted. The domestic league champions could become a tough test against the other three teams. Overall a very interesting group but Liverpool and Ajax will be fully expected by fans to get out of the group stage.
Group B
Another group draw where all teams will have high hopes to get out of the group. Club Brugge impressed during the group stages last season with their ability to score goals.
Atletico will likely be favourites to top the group. Their consistency in defence lately combined with their group draw could suggest backing defensive assets is a good idea for fantasy managers.
Group C
European heavy weights Bayern, Inter and Barcelona all in Group C will make for some fantastic viewing for fans. Plzen will likely be the team to target from a UCL Fantasy perspective due to the sheer quality of their opponents in comparison.
One negative factor could be that fantasy managers avoid this group when one of the giants aren't playing Plzen. Teams like Bayern and Barcelona will seemingly be less investable in regards to their assets due to the tough matchups.
Group D
Initial thoughts within the UCL Fantasy community are that Tottenham could become a key target during the group stages against teams like Marseille and Frankfurt. Players like Kane and Son could be seen as easy selections when putting our fantasy teams together.
Portuguese team Sporting could have the potential to challenge the top. They proved last season to be a highly investable team for fantasy assets due to their free scoring ability. Midfielder Pedro Goncalves could be key to making that happen.
Group E
Many within the community could label this group as a two horse race. Milan and Chelsea have shown vast European experience and trophies unlike Salzburg and Dinamo Zagreb. the Italian and English heavy weights will be favourites to win this group.
Salzburg did offer some great value assets last season but that could change. With matches against Chelsea and Milan their assets could be seen as much less appealing. Another factor managers have to digest is that the Austrian champions have lost key players ahead of the new season.
Group F
This is a group where one team massively stands out. The current Champions League holders are fully expected to top the group within the community. Assets like Benzema and Vinicius Junior could be key targets for fantasy managers.
Leipzig, Celtic and Shakhtar face Real Madrid but on the matchdays they don't it could be worth considering some of their cheaper players. Leipzig attacker Nkunku had a successful 21/22 fantasy campaign which could lead to him also being considered.
Group G
English league champions Manchester City will almost certainly be favourites to win this group. New signing and striker Haaland will inevitably play against his old club Dortmund but will be highly considered when playing Sevilla and Copenhagen as well.
Dortmund have strengthened defensively through summer transfers but that hasn't exactly transpired into great defensive performances. Although this is the case the German club's attacking assets could be considered when playing Sevilla and Copenhagen.
Group H
Group H could muster up some surprises. Juventus have struggled to regain their top historic form of old. Although many within the community would suggest Juventus and PSG will top the group Benfica may challenge that.
The Portuguese club made it to the advanced half of the competition and also offered some great value fantasy assists. Attacker Goncalo Ramos could provide managers with a great budget option especially against M.Haifa.
---
To check out which players are in form ahead of the Champions League group stages check out our article here.