UCL Fantasy expert interview with @FplToni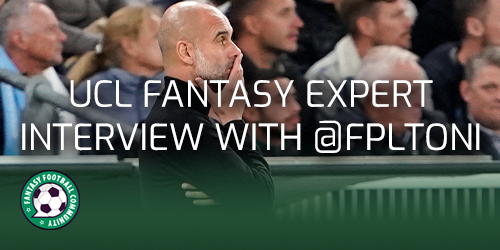 We take a look through a UCL Fantasy expert interview. Regular fantasy football manager and UCL Fantasy expert @FplToni shares some information about how he plays the game. Giving his insight into some of his person life, how he likes to play the game and some of the thought processes he takes when making decisions.
Looking at a UCL Fantasy expert interview can be really helpful. With so many UCL Fantasy players it could be very beneficial when learning how others play the game. This can then help improve our own games and bring clarity to the way we think about decisions.
@FplToni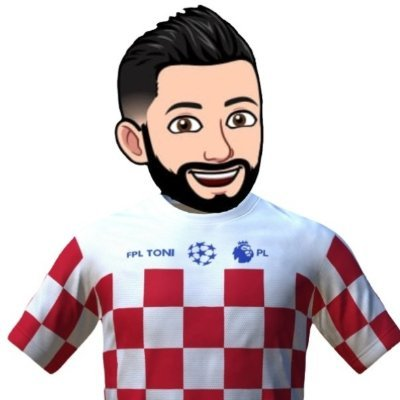 Tell us a little about yourself
Hello, my name is Toni. As you can see from my very creative handle I live in Croatia. I am a huge football fan and started playing it when I was six years old. I played it for 12 years. I write articles about the Champions league for Df Scout so you can always read my analyses for the best picks with commentary.
Why do you play UCL Fantasy?
This is a good question. I think that all of us hardcore fantasy managers have asked ourselves that at least once. Sometimes it can be really frustrating especially if you set yourself high targets every season. I am a huge football fan and even before I played UCL Fantasy I always watched the games.
I enjoy watching it. Playing fantasy game just adds more to it because it gives you interest in other matches that you wouldn't care about if you didn't have players in them. For me it is always fun trying to find those differential players that no one else has.
What is your rank target every season?
My rank target is always to be better than my worst season. I completed 3 seasons, and my ranks are 21/22 -63 , 20/21 – 309, and 19/20 – 604. So, as you can see my target is always really high. Whatever I am doing I am trying to be the best so I could say that I am really competitive in a healthy way.
How do you play the game?
I am an aggressive fantasy player. I love to attack every matchday that is in front of me, and I am not scared of picking "wild" captain picks for first day. I see it as a big opportunity because we are able to change it if it doesn't pay off.
How do you like to use the chips?
Every season I use my chips in group stages. The biggest reason for that is that there are much bigger differences in quality of teams in group stages. It is much easier to gain points because we see a lot of high scoring results.
What has gone well for you so far this season?
This is hard question because it would be easier to tell what didn't go right. Even more so after having six players out with injuries after one week of my fresh wildcard team. The highlights would probably be cheap defenders that I picked in first Matchday.
My defenders all returned well, Guerreiro 13 points, Otamendi nine points, Silva nine points. Also, in the second Matchday, I went triple Inter defence and they kept clean sheet. So it worked really well because most of popular goalkeeper combinations didn't keep a clean sheet.
What are your plans for Matchday 5?
The most important thing will be to check press conferences. This is because as we saw from the previous Matchday, injuries can happen, and they dictate our moves. If everyone is fit, then I will try to predict rotation in some teams and try to pick safer players that will need to play in last matchday. This is because we could see mass rotations on the last Matchday since a lot of teams will be qualified.
What advice would you give to other managers?
My advice is always to try and find balance between day 1 and day 2 players. You don't want to be in a situation where you have to leave few players on the bench when you could have your chance of picking right players on day 1. Therefore, just choose between your subs if you don't have blanks. Another important thing is to have strong and nailed captaincy picks for both days.
Also don't be afraid of picking a player if he isn't in form but has standout fixture because like i already said, differences in quality are bigger than in any other fantasy games I play. And you can profit a lot. The biggest and recent example is proven fantasy player Mohamed Salah. He is having problems finding form in the Premier league yet has back-to-back hauls 11 and 16 points. The latest 16 points was hattrick in 6 minutes! Thats it from my expert interview. Good luck everyone!
---
To get the perspective of another expert UCL Fantasy manager, you can catchup with the previous expert interview, take a look here.