The best captain in gameweek 3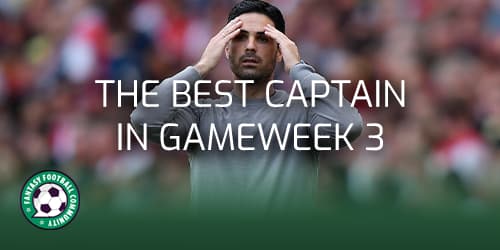 We try and find the best captain for gameweek 3 in FPL. With the help of the Fantasy Football Scout members area we can use the season ticker and underlying stats to try and find the best captaincy option for the gameweek ahead.
Captaincy is one of the most important decisions a manager can make in any given gameweek. Writing up a shortlist of options can be helpful but picking out the best can be even more important for FPL managers.
Fixture ticker
Below you can see teams near the top with the easier fixtures going all the way down the table to teams with the tougher fixtures at the bottom. The season ticker can be very helpful but won't always give us the full story on which players make the best captaincy options.
This week we can see teams like Everton, Brentford, Chelsea, Fulham and Crystal Palace near the top. These teams have been historically unreliable in terms of attacking points so could be worth avoiding.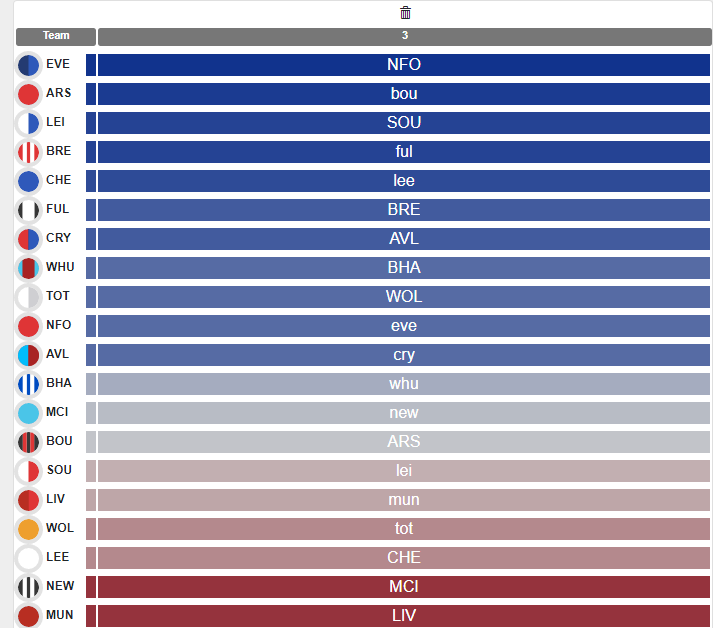 Deciding factors
To make a well informed decision between the options we take into account the team they play for, historical data, player form, fixture difficulty and the defensive form of their opponent.
Salah
In terms of reliability for attacking returns Salah won't be beaten. The Egyptian king will likely be a standout captaincy option every game week of the season. Sharing the golden boot in 21/22 and becoming the highest scoring FPL player once again is no easy feat.
Salah plays for a team that, with Man City, topped most of the attacking data points last season for things like shots on target, attempts in the box, chances created and more. This means that offensively his team are reliable. Something FPL managers will take into their captaincy decisions.
Salah has started the season well. Although his 22/23 underlying attacking stats haven't been one of the best amongst all players in the league so far he has still managed to return 14 points. Those points consist of a goal and an assist.
Salah comes up against a team he's had plenty of joy against recently. Man United have conceded the joint most goals this season with six already. 11 shots on target conceded means Man United are also the second worst in the league. Salah has hit 60 points in his last five head to heads against the reds, averaging 12 points per match.
With a great head to head record recently, in a team that score plenty of goals and an opposition looking dire at the back Salah has to be considered.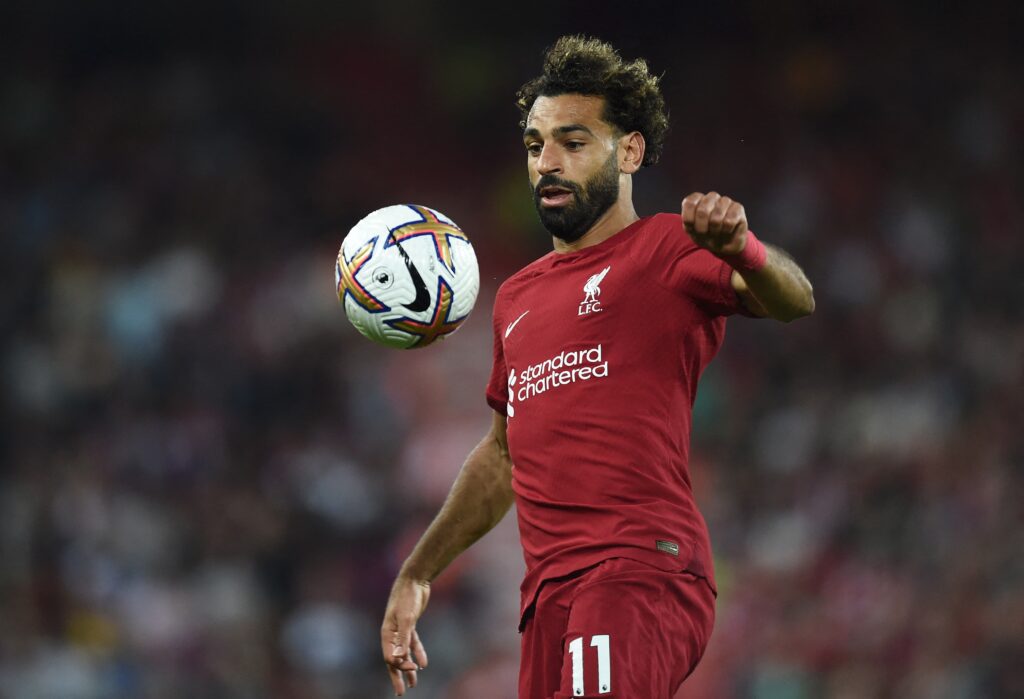 Haaland
Touching on reliability for attacking returns in comparison to Salah isn't feasible. The striker only joined Man City this season so lacks data when comparing. This could be a factor when deciding upon captaincy.
Similar to Liverpool Man City topped many of the offensive underlying data points last season. Historically they've become a team that score the most goals in the league with the reds. Man City also lead the way in terms of stats for things like shots on target, attempts in the box, chances created and more with Liverpool.
Unlike Salah Haaland is right up there amongst the top for offensive stats in the current campaign. He is joint third for attempts on goal, joint second for shots inside the box and second for big chances created. The forward has already managed two goals and one assist in the two matches played so far.
Using the fixture ticker we can see that Man City have an easier fixture than Liverpool and Salah. Newcastle show a much better defensive form than Man United this campaign so far. They are in the top five best for goal attempts conceded in the box, shots on target conceded and joint first for goals conceded with zero.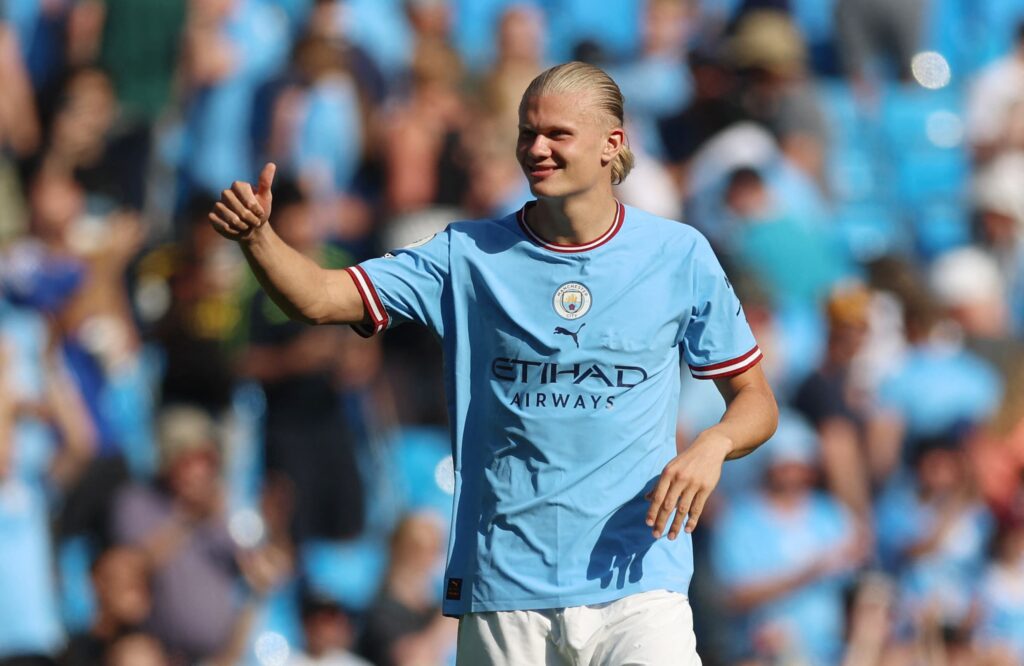 Gabriel Jesus
Unlike Haaland Jesus has the experience of playing in the Premier League and so has shown that over time he can score goals and create assists. However it is difficult to judge what he has done because he's made the switch over to Arsenal this season.
Although nowhere near Liverpool and Man City in terms of attacking stats last season Arsenal are still amongst the top teams. Last campaign they were fourth for shots on target and attempts in the box.
Similar to Haaland Jesus is right up there this season for attacking stats. He is joint second for goal attempts, first for shots inside the box and joint third for big chances created. The Arsenal man has already notched up four attacking returns with his two goals and two assists.
Using the fixture ticker above we can see that Arsenal rank second in the league for having the easiest fixture in gameweek 3. Although their opponents Bournemouth have just played Man City they came 11th worst for shots in the box conceded and 17th for big chances conceded.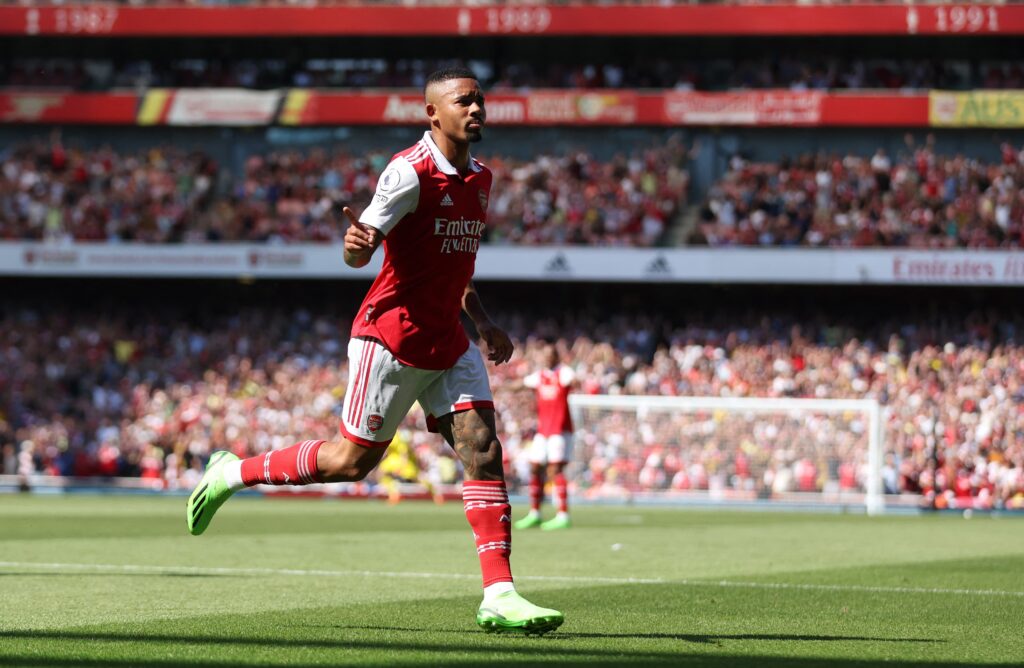 Who is the best captaincy option?
Salah edges Jesus and Haaland. His reliability over the years is second to none. His good underlying stats may not be as good as the other two options this season but his upcoming opponent have conceded some of the worst defensive stats in the league so far.
Salah's recent head to head record against Man United is difficult to ignore. Mixed with his team needing a win after drawing the first two matches and Salah appears to be the standout option.
Haaland and Jesus should not be discounted though. Their team form and underlying stats suggest they could also be great alternatives. Although their opponents show good underlying defensive stats it could be just a matter of time before that changes.
---
Are you free hitting this week? Check out our best free hit team article right here.