Team Reveal GW35 – Captain Kane never in doubt for FPL Shake n Bake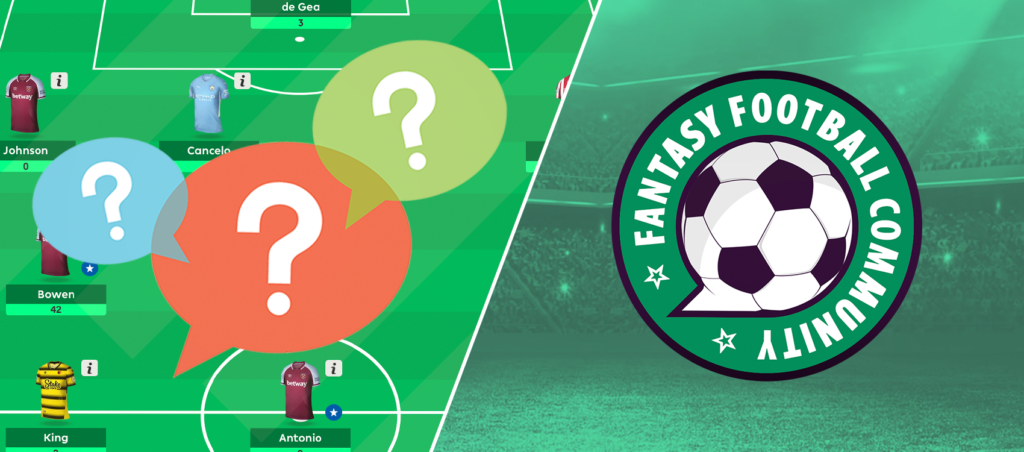 Each Gameweek brings an FPL community team reveal. As a result, that person gives insight into their transfers, captaincy and future plans.
---
Ahead of Gameweek 35, it's the turn of FPL Shake n Bake (Brett) to tell us what he is doing to his team.
Hi Brett and thanks for the team reveal. Firstly, how did Gameweek 34 go?
It has been a decent week and my first green arrow for a little while. I ended up taking a four-point hit to bring in Kai Havertz and subsequently gave him the armband. I wasn't keen on the Chelsea triple-up but the fixtures dictated it and I was happy he at least brought in one return. Andrew Robertson was the star of the Gameweek for me – as he has often been recently – with a lovely 15 points against Everton. There were clean sheets for Martin Dubravka and Thiago Silva, alongside attacking returns from Bukayo Saka and Mohamed Salah. I ended the Gameweek with 79 points.
Secondly, do you like your current squad? Who is a player you'd like to own but don't?
As mentioned, I'm not overly keen on the Chelsea triple-up and would like to switch one of them to a Man City asset in the coming weeks. Joao Cancelo and Phil Foden are top of the wishlist.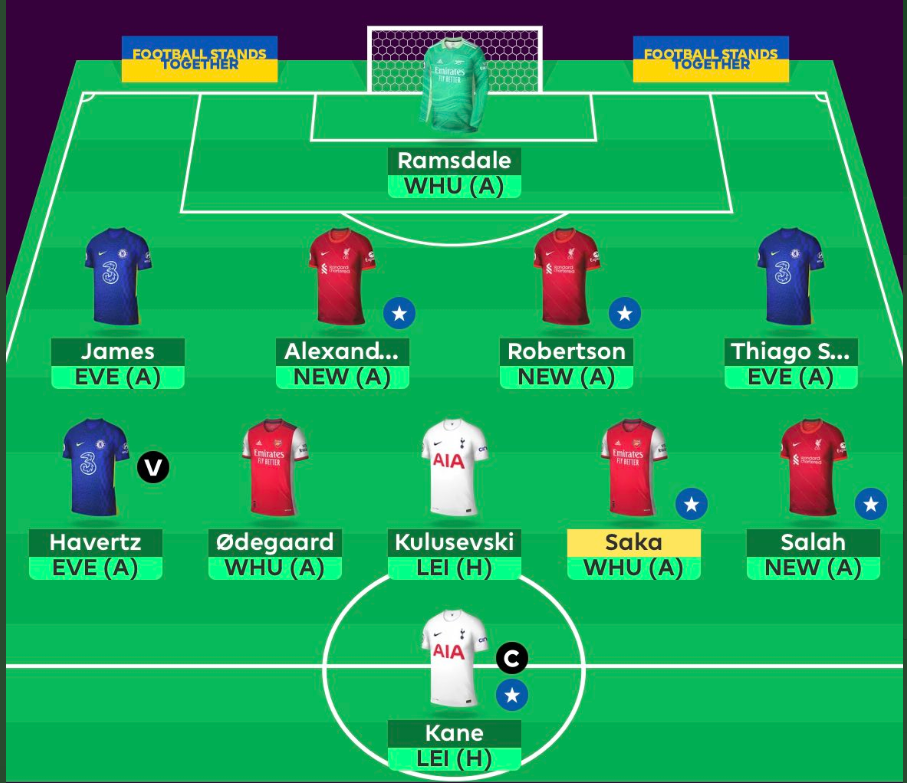 One player I really like the look of for this week but can't find a way to get in is Eddie Nketiah. Up against a depleted West Ham side and seemingly the first choice centre forward for Mikel Arteta, he seems an ideal second striker at just £5.5m. However, with three Arsenal players in my side, it would take a hit to bring him in.
So what are your transfer plans for Gameweek 35 and beyond?
With Double Gameweek 36 on the horizon, I'm going to roll this week's transfer, to be able to attack next week with as much information as possible. I want to try and avoid any hits over the rest of the season, as people can chase rank and take a detrimental amount of points hits, so if I can just use free transfers it will hopefully help me hold my own in mini-leagues, where rivals still have chips remaining.
And finally, what about captaincy?
Harry Kane. It's never been in doubt. Every season, you look for when Kane plays Leicester and give him that week's armband. His record against them is phenomenal and I'm expecting a weakened Leicester side this weekend due to their European exploits, which further boosts Kane's potential.
Good luck and thank you for the team reveal!