Team Reveal GW32 – Benching headache for FPL Shake n Bake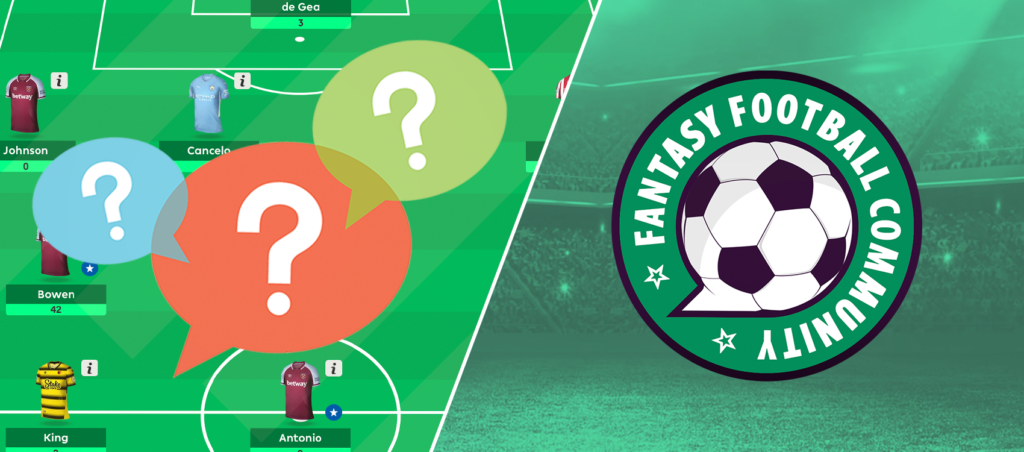 Each Gameweek brings an FPL community team reveal. As a result, that person gives insight into their transfers, captaincy and future plans.
---
Ahead of Gameweek 32, it's the turn of FPL Shake n Bake (Brett) to tell us what he is doing to his team.
Hi Brett and thanks for the team reveal. Firstly, how did Gameweek 31 go?
Badly. My starting 11 only combined for 30 points, whilst my subs got 24! Luckily I got nine of my bench points as Christian Eriksen came in for the injured Trent Alexander-Arnold but Matt Doherty and his 14 points remained rooted to the bench. I also took a hit to purchase Reece James. I debated between him and Joao Cancelo and went for the wrong option, based on last week.
Secondly, do you like your current squad? Who is a player you'd like to own but don't?
Kind of. I like my defence, however, doubling up on Chelsea last week suddenly brought back memories of when I tripled up on their defence during last season's Wildcard and they got spanked by West Brom that week! I'm also having benching headaches. I brought in Christian Eriksen as a cheap fifth midfielder, planning for him to be my first sub and play five at the back. But his form is too good to ignore right now.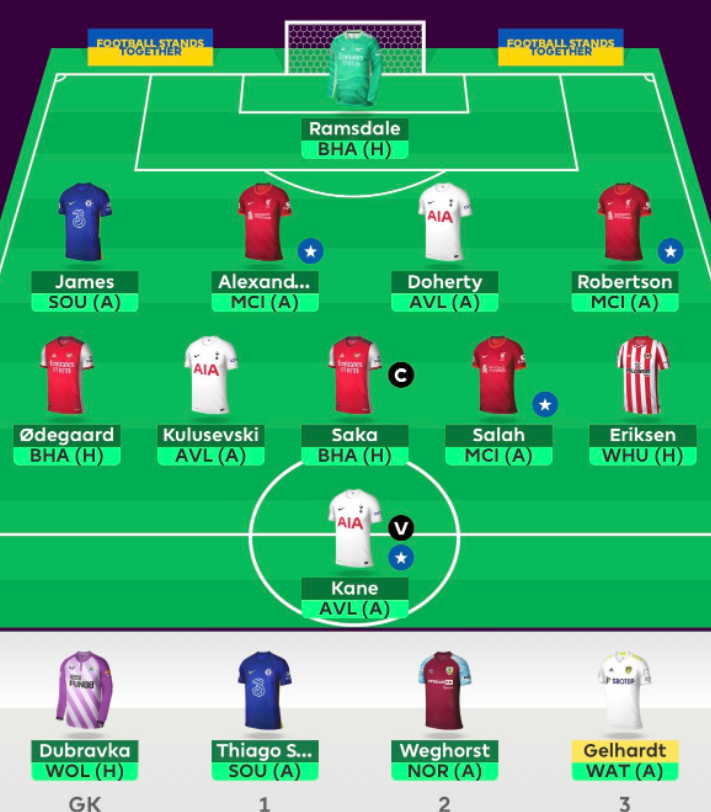 Up front, I own Wout Weghorst. I feel like I should keep him due to Burnley's fixtures but his form doesn't warrant it, so I'm thinking of a downgrade to get some cash for the one player I badly want. Anyone who knows anything about me will not be surprised to find out that it's James Maddison. I've spoken and written about him plenty, I love the guy. He's coming into great form at the minute, and Leicester's upcoming fixtures are excellent.
So what are your transfer plans for Gameweek 32 and beyond?
Looking at my squad, I think Gameweek 33 is going to be my best option for a Free Hit, therefore I don't want to waste a transfer this week. My move might be a boring Weghorst downgrade to someone like Jean-Philippe Mateta to free up funds.
I'm keeping a keen ear on Mikel Arteta's press conference, though. With Kieran Tierney's injury, there is a chance that Bukayo Saka is asked to play at left-back which will potentially reduce his attacking threat. If anything is said regarding this then, despite wanting him as captain, Saka could make way for Maddison.
And finally, what about captaincy?
I've been advocating Saka as captain all week. Arsenal need a win after Monday night's disappointing loss at Palace. They've been one of the most attacking teams in recent weeks and Brighton's defence has been poor. It's the perfect fixture to bounce back with and Saka is their main man.
However, if he's going to be played at left-back, then I'll captain Harry Kane instead. He's scored five in his last five away games and I wouldn't be surprised if he is the most popular choice.
Good luck and thank you for the team reveal!